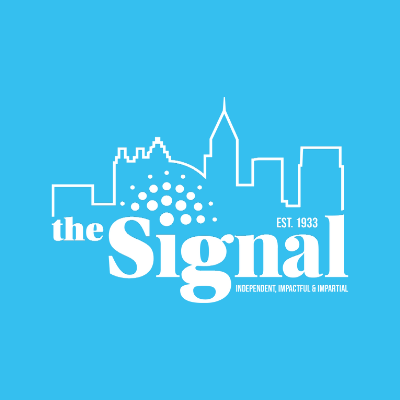 The film industry is rapidly expanding in Atlanta. There are more productions in Atlanta than ever before, and the culture of the craft is seeing a shift. With all of these changes, it seems only right that the Georgia State community is involved. Former Georgia State student Orlando Thompson is the personification of State's adherence to relevancy.
Thompson recently starred in the quirky docudrama "Pushin' Up Daisies." Originally screened in 2010, the film is being re-released for purchase on Amazon, and has seen a sudden rejuvenation in buzz. Thompson was cast as the lead by writer and director Patrick Franklin.
"The movie is about a filmmaker trying to make a documentary, but a surprise encounter with the undead kind of throws his plans off," Franklin said. "He tries to deny the truth of his reality, and the rest of the movie deals with his struggle to accept what's going on. It's metaphorical to how people operate with reality in the world."
Franklin said that the complex role of the lead was a good fit for Thompson.
"I really wanted Orlando because he already had the skill to act and work a camera simultaneously. He fit the role perfectly."
The plot of the film may seem a little odd at first glance, but Franklin explained where the idea came from.
"The inspiration came when I was driving through Georgia to a trivia tournament," Franklin said. "Driving through rural towns in South Georgia, I was inspired. I liked the idea of shooting something that played with reality in documentary style.
After Franklin got a solid idea together, he went right to work in preparation.
"The entire project took about a year to write" Franklin said. "I spent a few months creating it, but spent most of the year re-writing and tweaking it. Once it was written, production took a little less than a month. There were fifteen days spent shooting in Georgia, and four days spent shooting cross-country."
With Pushin' Up Daisies being his first feature film, Franklin had strong opinions on the overall process of filmmaking, claiming that all aspects of the craft have their own difficulties.
"The hardest part of writing is making a complete project" Franklin said. "There's a slight fear of finishing. As a director, you have to be responsible for everything happening on the set, so there's more pressure on you. You have to learn to balance being a leader and a collaborator. With writing, you can take breaks; there are no breaks in directing."
Franklin said that regardless of the difficulties he faced making the film, it has been very successful.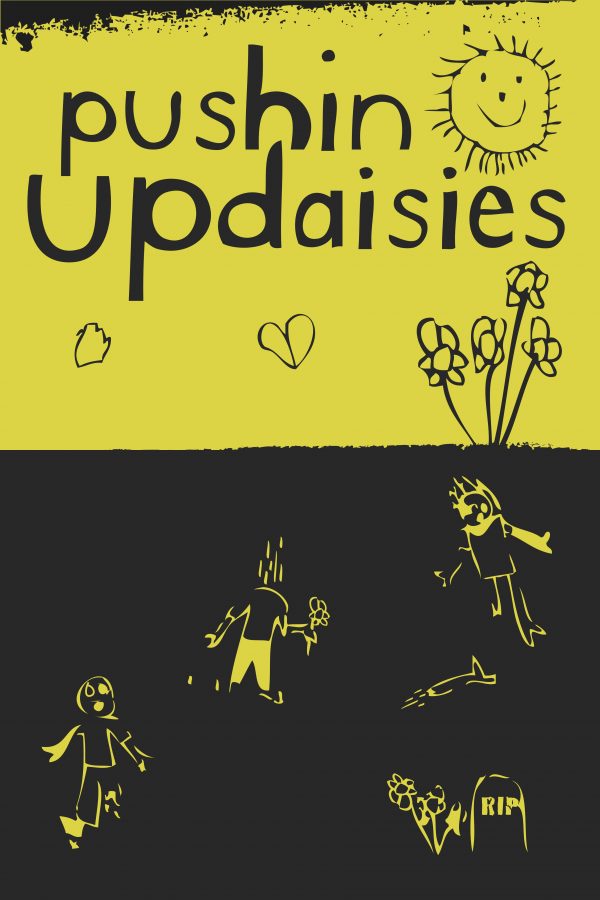 "The reception for the film has been very positive" Franklin said. "I didn't want people to take the movie out of context, as we were playing around with several genres. Its premiere at the Atlanta Film Festival went very well."
After all of the progress and success of the film, Franklin feels he has taken a lot from the craft, and notes what he's learned.
"My biggest shortcoming is probably not being impulsive enough with decision-making" Franklin said. "I need to trust my emotions more. But my greatest triumph has to be being able to bring a team together and complete a feature-length project with incredible guys like Orlando."
Thompson's interest in acting began in high school, but it was not until he transferred from Morehouse College to Georgia State that he realized his passion for behind-the-scenes work.
"I was thinking I wanted to act as a career, but I kind of veered off and realized that I loved working behind the camera as well," Thompson said. "Once I had full access to the technology at Georgia State, it really awakened me."
Although Thompson transferred to Georgia State, he soon realized his potential reached beyond the classroom.
"I dropped out of school once I started taking film making more seriously. When I began working on the 'Drumline' production team, that's really what took me out of school. I was working with extras casting and other aspects of production."
Thompson explained that although he likes creating films. His production skills were what landed him a role in "Pushin' Up Daisies."
"I prefer directing and producing to acting," Thompson explained. "Pushin' Up Daisies was my last real role acting. I think that's what drew Patrick to me, because I had more skills than just acting. My role required me to hold a camera and record as a filmmaker, so my skills with both really helped me get the position."
Thompson explained the difficulties of being an actor and why he prefers to produce.
"The hardest part of acting is getting consistent work" Thompson said. "I prefer making jobs to trying to get jobs. You have to put yourself out there so much acting, it gets frustrating.
Film production is always a lengthy process, and Thompson explained the professional attitude that is required for serious work.
"We were out in Crawfordville when we were shooting" Thompson said. "We were able to stay at someone's house for free, and we were able to go anywhere we wanted and shoot anything. Every day was different, and we were putting in 10 to 12 hour days. Nobody really partied or went out afterwards. It was strictly work."
To an outsider, it may seem like the daily grind on a film set is not worth the stress. Thompson explained how although it is a draining process, it is also rewarding.
"It's a family environment because you really end up doing everything together when you're so isolated. We ate every meal together, lived together and even had to share bedrooms with multiple people. It's a big sacrifice, but the finished product is always so much greater than the sacrifice."
Thompson also mentioned how even though he never finished he degree at Georgia State, attending classes did actually help him.
"I learned from GSU that you can't be a filmmaker on your own," Thompson said. "I already knew how to do everything in a production by myself, but the classes showed me that things go a lot more smoothly if you have a team to work with."
Thompson also understands that although he has found success without a degree, this is still room for improvement.
"I want to improve my use of time" Thompson said. "I want to take more time to get things right, whether that's with my shots, saying lines or directing people. Improving my thought process and slowing things down to be more comfortable is very necessary."
Many students may be wondering how Thompson has found such success so early, but he had wise and humbling words in response.
"My advice would be refraining from doing anything that isn't necessary," Thompson said. "Don't get in the way of people who really have a passion for what's going on. Go full force into what you love, and never take no for an answer."
Visit www.iamnotazombie.com for more information.
Watch the trailer here: