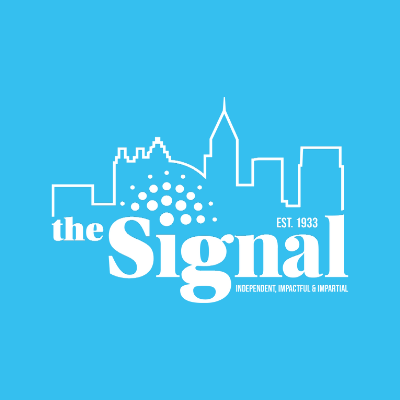 A protest in response to the death of Michael Brown from Ferguson, Missouri will take place on Aug. 18 at 6:15 p.m. on the steps of the CNN center, according the event's chief organizer Elle Lucier.
Protesters will march from the CNN Center to the Center of Human Rights and return around 7 p.m., according to Lucier.
Brown, an unarmed African American teenager, was shot by a white police officer Aug. 9. The death ignited a series of violent protests in Missouri, according to the Atlanta Journal-Constitution.
"I think it's time for a definite change in the way police treats citizens of America, and people who live here, and people who make their lives here. It's a time in our country where we just have to stand up," Lucier said.
She also said the CNN center was chosen as the location to host the protest because of the way audiences interpret the company's method of covering news stories.
"CNN has a habit of depicting people of color negatively in the media even when they are victims of crime, and so we're staging a non-violent protest to speak out, not only against police brutality, but [also] brutality against people of color in the media," Lucier said.
About 20 colleges have representatives in the leadership group staging the protest, according to Lucier. However the protest will be peaceful and anyone is welcome to attend.
"I was tweeting online along with the rest of people around the country and I got a lot of responses from college students in the city who were also upset and wanted to do something," she said.
Sophia Stamford, a senior majoring in criminal justice at Georgia State, said there are differences in other protests which occurred after Brown's death and legal policies have flaws.
"There is a difference between a peaceful protest and looting and stealing. I wasn't there when Michael was shot so I can't comment on who was right and wrong. That's for a jury to decide," Stamford said. "Their community policing policies are a fail. They have set themselves up for community distrust."
Sid Travis, a theatre performance major at Georgia State, said he will attend the protest.
"It's terrible that someone had to die innocently before we took notice of how violent it really is out here," Travis said. "We need a real change."