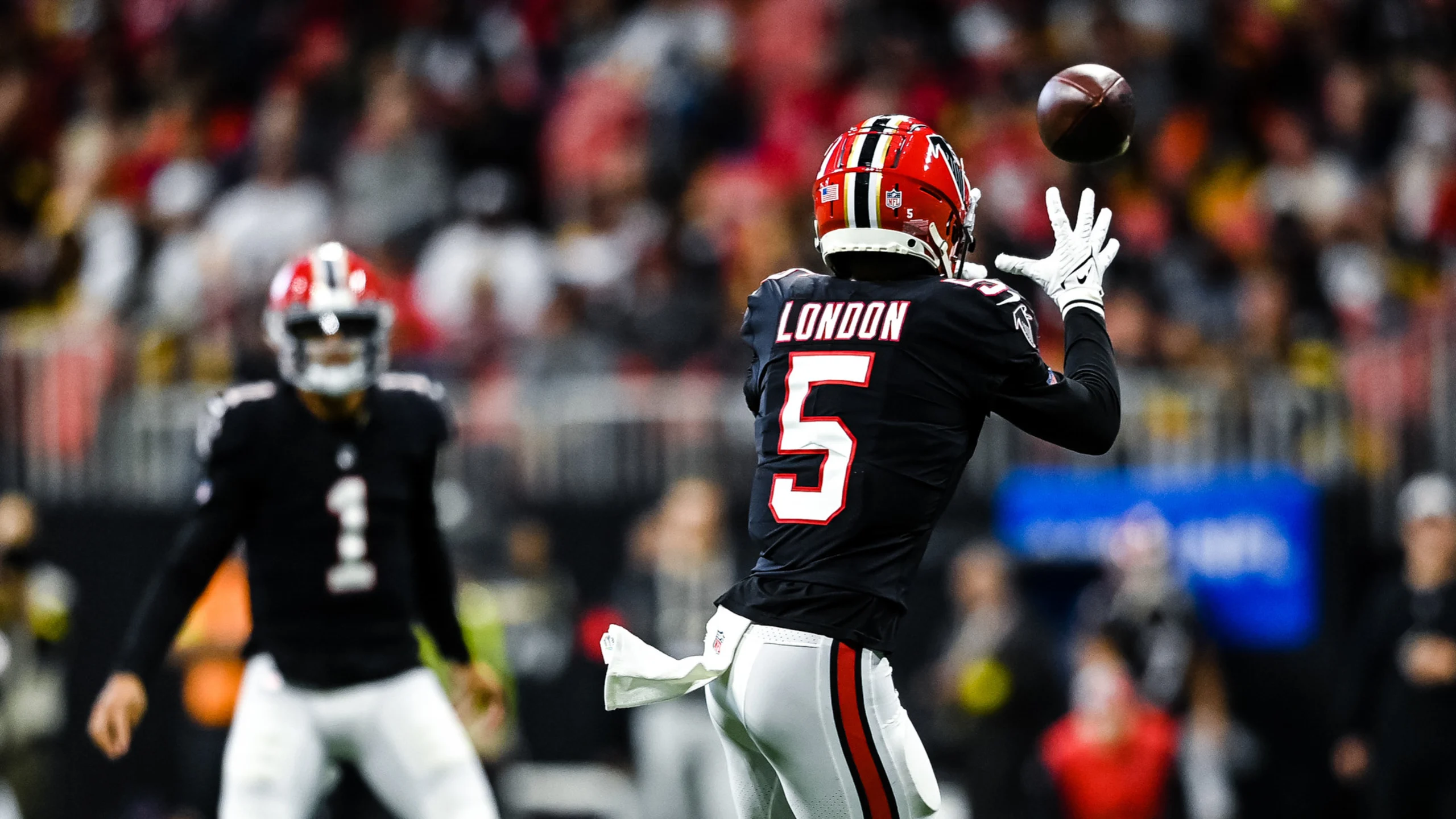 The Atlanta Falcons selected wide receiver Drake London with the eighth pick in the 2022 NFL draft. In a class loaded with talent at the wideout position, London was atop the majority of draft boards across the league. The national media maligned this pick on draft night because of the significant questions about London's ability to separate from defenders.
 A large portion of London's production in college came on jump balls in which he outmuscled and out-jumped his opponents to come down with a multitude of circus catches. When making that transition to the NFL, it is tough to project how well physical receivers will translate because of the elite talent in the secondary throughout the NFL. 
However, even with this significant knock on London coming out of USC, he still was the first wide receiver off the board, even though players such as Garrett Wilson, Chris Olave and Jameson Willams were all available. Terry Fontenot and Arthur Smith stuck with their big board and picked the player they felt had the highest ceiling to turn into an elite NFL wide receiver. "He's got everything you want in mental makeup," Smith said of London. "We're excited as hell that he's part of the Falcons." London did not disappoint in his first season of action. London has 72 receptions, 866 yards, four touchdowns, and an average of 12 yards per catch.
He quickly became a security blanket for the Falcons' quarterback throughout the season because of his large frame and massive catch radius. The knock on him not having the top-end speed and separation ability needed at the NFL level has turned out to be yet another lazy pre-draft analysis. London showed he had more than enough wiggle to get open and use his elite catch radius to make acrobatic catches. 
London has a great combination of size, speed, hands and enough short-area quickness to threaten even the best secondaries in the NFL. He showed that he could hang with the top dawgs all season, showing up big in games against respected corners and safeties. He rattled off a six-reception, 120-yard game against the inner division rival, Tampa Bay Buccaneers. 
The year two leap for Drake London is projected to be massive. After a full year in Arthur Smith's system and getting some on-field reps with Desmond Ridder towards the end of last season, London will be looking to take a huge step forward in his on-field production and off-the-field leadership role. He is going into this season as the true number-one target for the first time in his career and with this designation comes great responsibility. His rookie year tape shows that he is fully capable and ready to take on that role. 
London feeds off early targets and seemingly gets more explosive throughout the games, so he will thrive off being the offense's focal point just as he was at USC. Only time and repetitions will tell what kind of career London will ultimately have, but all of the early signs that scouts and front offices use to project players' careers are pointing up. 
It is too early to say that the pick was a home run, especially with Garret Wilson winning Offensive Rookie of the Year, but London is a perfect fit in this offense and should be a great pro for years to come. The team has big plans for him in 2023 and all of the Falcons fans are excited to watch it play out.