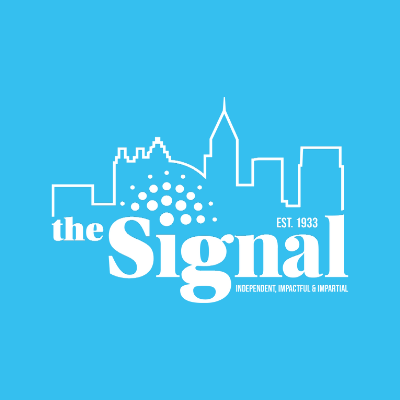 Score: C
Although it's been said ad nauseum over the course of music discussion, it bears repeating that post rock as a genre is exceptionally prone to stagnation. Sure, innovators such as Talk Talk and Godspeed You! Black Emperor have come and gone, but the sea is, on the whole, vast and swarming with pale imitations.
Since the group's inception in 2005, Maybeshewill has carved a unique niche for itself the post rock world, effortlessly combing instrumental grace, adventurous songwriting and the trademark beauty post rock is known for. The band's fourth album, "Fair Youth," however, finds the three-piece outfit stumbling over speed bumps instead of shooting to new horizons.
"Fair Youth's" biggest problem isn't that it presents the audience with an hours worth of poor music, but that it presents the audience with an hours worth of completely familiar music. Maybeshewill goes to great lengths to take the listener on an unexceptional voyage into the well-traveled.
Take the album's second track "In Amber" for instance which manages little more than to exist as a five-minute excursion into mid-tempo noise. Granted, the track certainly is pretty, but it never manages to distinguish itself from the rest of the post rock canon. Throughout its five-minute runtime, the track repeatedly calls back to better songs by other artists and that's a dangerous first impression to leave.
Four tracks deeper into the band's fourth record finds the twinkling, mid-tempo monotony at an all-time high with Sanctuary, a completely inoffensive slab of starry-eyed instrumental balladry. Perhaps it isn't fair to be thankful that the track runs as the album's shortest cut. It's a serviceable piece of music, sure, but there's a certain latent irritation that slowly begins to swell at the thought of such a strong, capable band succumbing so fully to mediocrity.
This isn't to say that "Fair Youth's" songs aren't competently performed, because each of the album's 11 tracks are admirably-played compositions. It's not at all difficult to hear the roots of the powerful instrumental core that made albums such as "Sing The Word Hope In Four-Part Harmony" so successful.
Unfortunately, "Fair Youth" isn't "Sing The Word Hope In Four-Part Harmony." It isn't even compelling as itself, and really, that's the most damning thing of all. The faux-grandiose sweeps of synthesizer of "In The Blind" reek of a ragged, weary road that's been traveled far, far too many times before to warrant yet another trudge. Still, if Maybeshewill felt compelled to go down this route, the band could have played to the post rock canon with a little more conviction than what's on display in "Fair Youth." Maybe next time they will.
Verdict: Maybeshewill crafts a serviceable post rock record, but nothing else.