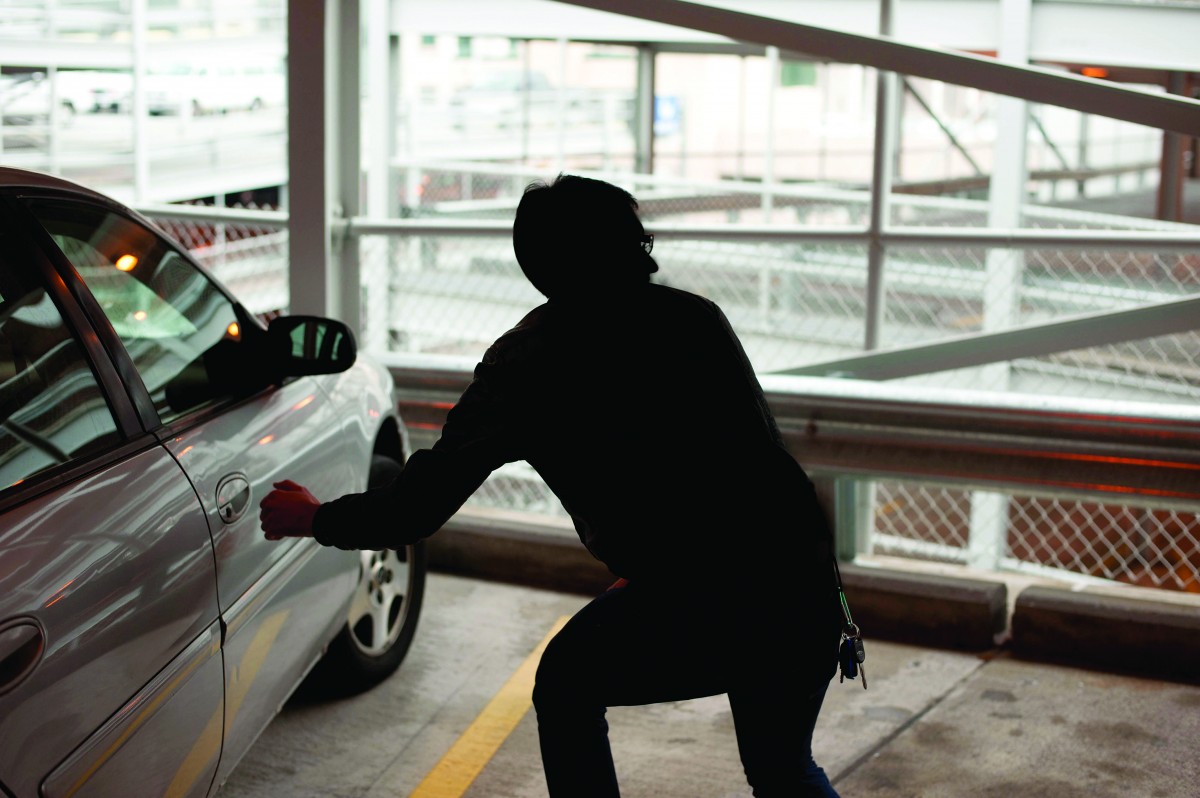 On Wednesday, Oct. 23, Devon Taylor almost became victim number 10 of the ongoing crime spree in the T-deck parking lot. At 2 p.m., Devon and his brother had finished classes for the day and headed towards T-deck. After exiting the elevator, Devon approached his car. As he got closer he noticed two men standing around it.
Before reaching his vehicle, the two men saw Devon and immediately fled to a nearby staircase. After the incident, Devon and his brother notified the T-deck lot attendant, who quickly called Georgia State Police.
Another Georgia State student came back to her car around 3 p.m. on the same day to find her passenger side window shattered and her laptop stolen. Her car was parked on the same floor as Devon's and, according to Devon, it wasn't shattered when he arrived at 2 p.m.
Unknown at the time, this could have been prevented. According to the parking lot attendant working at T-deck at the time, it wasn't until 90 minutes after the call had been made to campus police that officers finally arrived at the scene. This delay gave ample time for the suspects Devon confronted to break into the victim's car and take her possessions.
Since the beginning of the 2013 fall semester, there has been a total of 12 crime reports filed to Georgia State Police from the T-deck parking lot. Of those 12 crimes, 11 were automobile burglaries, and six of those burglaries took place during the crime-laden month of October. These burglary reports from T-deck outnumber those of all other parking decks on Georgia State's campus combined.
"This crime wave needs attention," Devon said. "Nine students that [I and my brother] know have had their belongings stolen since August in the T-deck."
The events of the last several weeks have left commuting students feeling insecure about leaving their vehicles unattended, especially students who park in T-Deck.