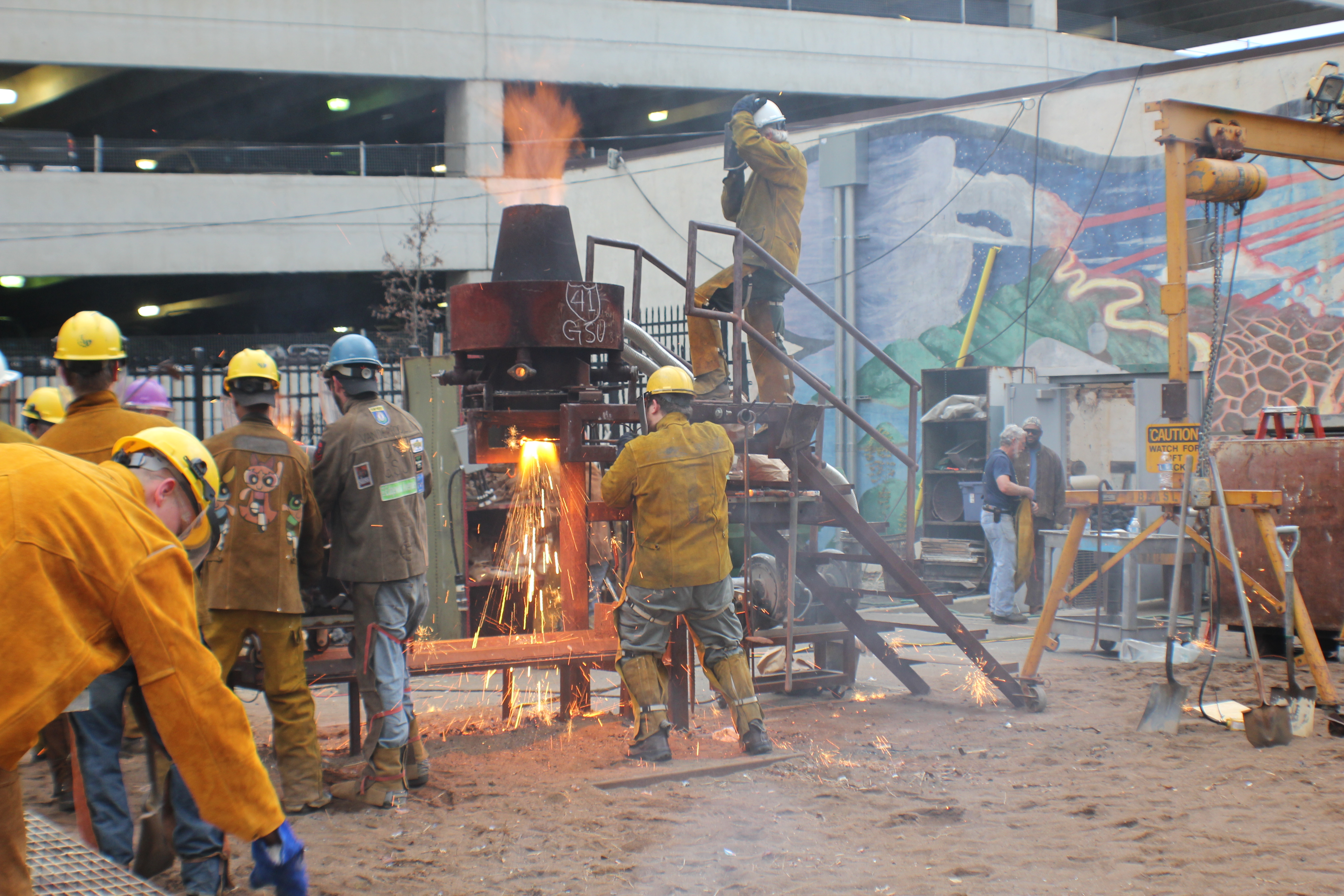 Georgia State University hosted its 41st Annual Iron Pour. The Iron Pour, which was open to students as well as the public, took place out side of the Georgia State Sculpture Studio on Edgewood Avenue.
Scratch molds of different sizes were available for purchase and allow guests to become a part of this experience. This weekend guests etched different designs into their molds.
Students and local artists who were working the event were responsible for heating the iron close to 3000 degrees Fahrenheit and the molten iron is then poured into the molds. Once cooled and hardened, the mold is removed from the iron students and guests were left with a work of art to bring home.