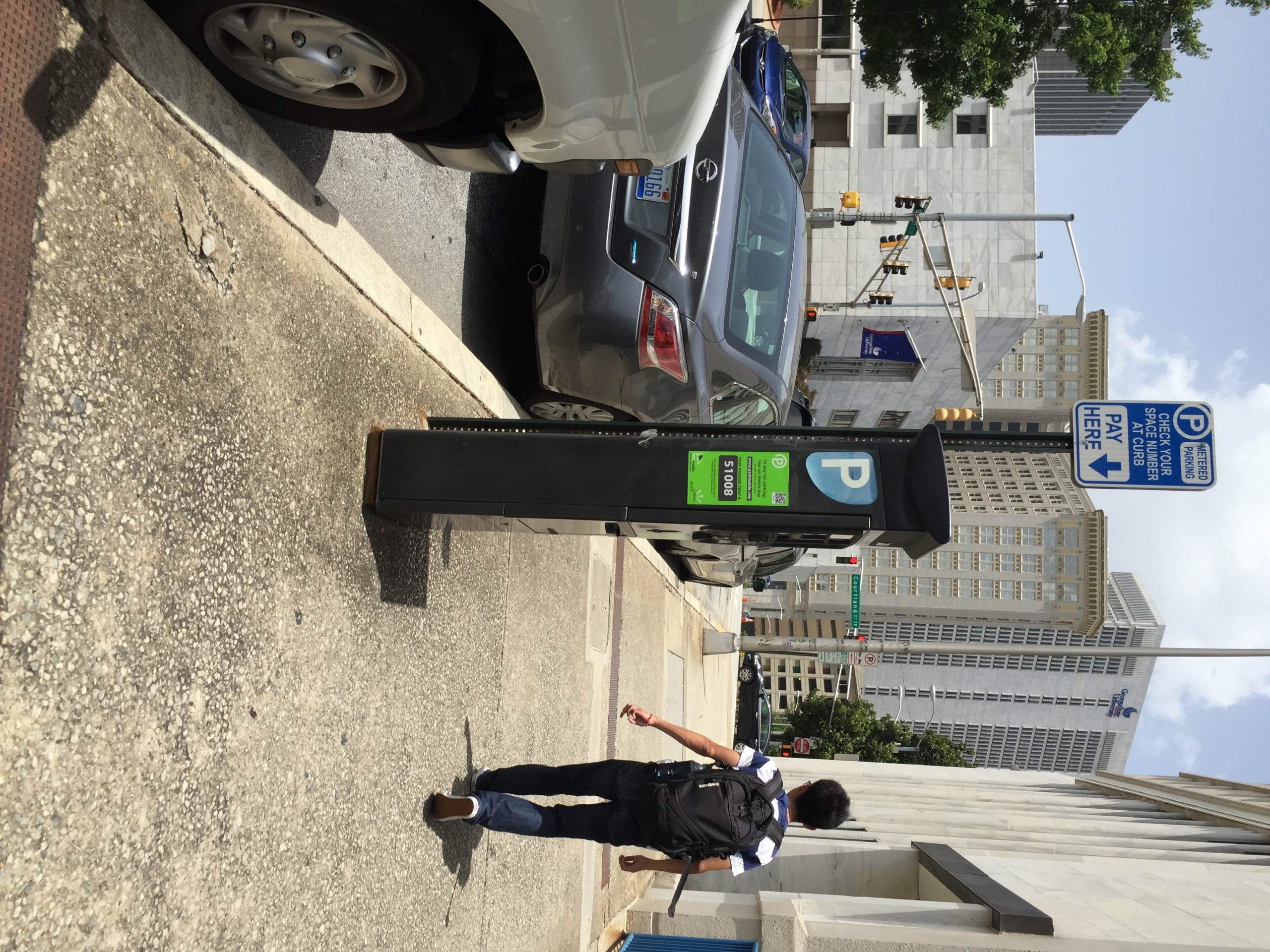 PARKatlanta may be going away soon, but there's still a long road ahead.
Last week, residents were reminded of PARKatlanta's impending expiration date in 2016 when a CBS46 article went live saying the city is looking to give its current parking vendor "the boot."
Jenna Garland, spokeswoman for the m
ayor, said "doing away" with PARKatlanta is not entirely accurate. She said the strict seven year contract signed in 2009 between PARKatlanta and the city of Atlanta has no option for renewal, which means the city will need to hunt for a new parking vendor.
"The city will do what it normally does when it needs a contract with a new vendor, which is open up for a competitive process that will be done through a request for proposals – an RFP," she said.
Garland also said CBS46's article was premature, because the city is only in its beginning phases of exploring all possible alternative methods of parking.
The difference in how people use their smartphones from 2009 to 2015 has prompted city officials to examine how technology affects resident's parking experience, according to Garland.
Bidding for a new parking vendor will begin before PARKatlanta's contract expires but no definite time frame has been established, Garland said. PARKatlanta can opt to cast their proposal for the upcoming bid but it would be a different contract and a different agreement.
Georgia State student Lauren Vasti said she is ecstatic to see Atlanta's current parking vender be replaced, because she views them as a nuisance.
"I find it ridiculous how I'll be walking to class, and then I see them just waiting at your car to ticket you," she said. "So I think it's great that they're being done away with, because I find them completely unnecessary, and they ruin people's days."
[polldaddy poll=8957570]