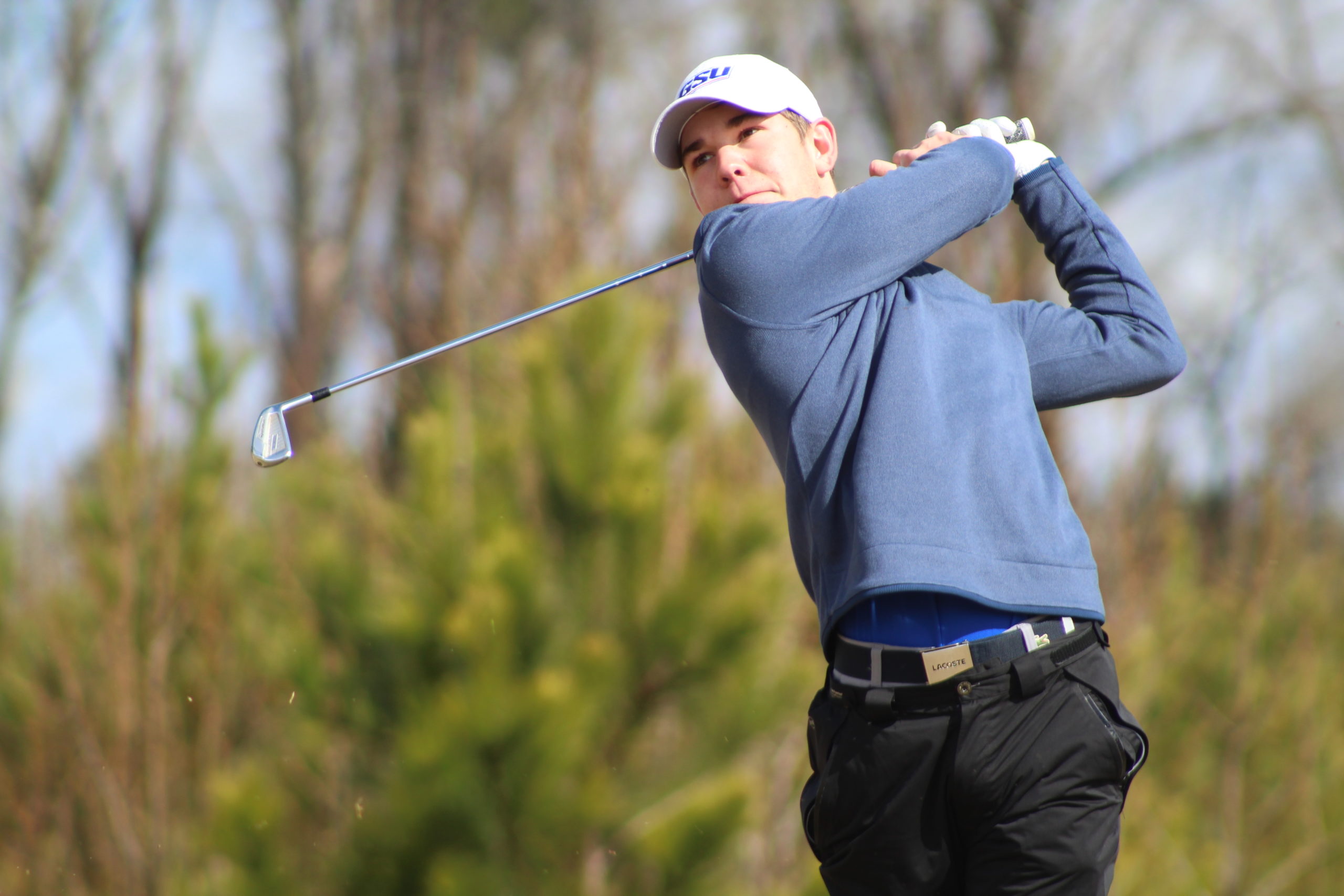 Returning multiple seniors, the Georgia State men's golf team opened their season on Feb. 6 in Florence, South Carolina.
It was nearly 11 months — 331 to 334 days, to be exact — since the men's team returners swung a club for Georgia State after seeing their season conclude unceremoniously.
What did they do in their return, though? Only break par after the Raines Company Intercollegiate tournament and place fourth at the season-opening event.
The Panthers shot a one-under-par 287 to finish the 54-hole event at 15-under-par in their return as the six-man team.
Thanks to the NCAA's response to the 2020 spring season's dismemberment, they settled into form with a rich blend of youth and seasoned golfers rather quickly.
Two players in particular had great weekends; one in his college debut and the other in his final opening tournament. Freshman Maxence Mugnier and senior Ashton Poole led the Panthers as each tied for seventh place at five-under-par. Mugnier was not the only freshman to make his debut (nor finish under par), as Elliot Anger made his collegiate debut in South Carolina.
Returning senior Josh Edgar, however, did not find it so easy at the start. Though head coach Chad Wilson could get the team into many qualifying rounds, it still felt different for the Panthers.
"Yes, there was some rust there as I got off to a slow start. After that, I felt like I played well but just couldn't get the putts to drop," Edgar said.
But all was not lost as he rebounded on day two to finish even at the end of the tournament. 
"I got more comfortable on the course, being back in competition and tried to learn from the mistakes I made the previous day," Edgar said.
Edgar knows the future is bright for the team this year and the strong start emphasized that, adding to his excitement to begin his final run.
"We have a lot of potential this year! We have an experienced team with three seniors taking the extra year of eligibility as well as two French freshmen (Mugnier and Anger) who have a lot of talent," he said. "They were both under par for their first collegiate event, which is a great feat."
On a personal level, Edgar is grateful to the NCAA and Georgia State for letting him and his fellow seniors finish off their careers on their terms after their futures were left uncertain.
"It was a sigh of relief because I was unsure whether I wanted to turn pro after college or if I was going to give it up," he said. "This extra year has enabled me to work hard at my game and decide that turning professional is something I want to do.