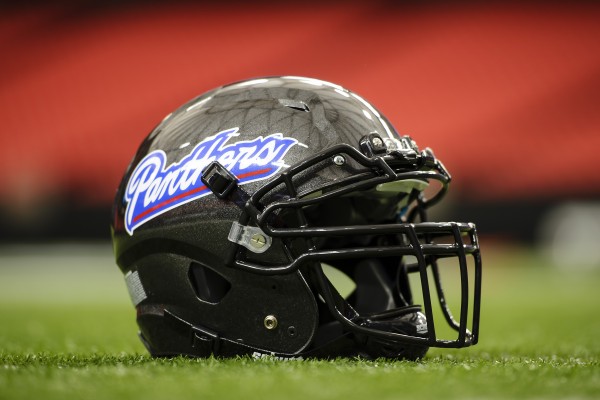 The Georgia State Panthers kickoff their 2013 season by welcoming the Samford Bulldogs from Birmingham, Ala. to the Georgia Dome on Friday night.
Friday's game is the first for Panthers' new head coach Trent Miles after coming from Indiana State University where he turned around a losing program and gave Indiana State their first winning season in over a decade.
Miles takes over a developing football program at Georgia State University that went 1-10 last season.
Miles, along with his new line of coaches, have a total of 27 seniors on the team, 17 of whom are from the inaugural team of 2010.
The Panthers' star wide receiver and special teams returner Albert Wilson returns for his final season.
In 2012, Wilson received for 947 yards and 7 touchdowns. Wilson had a total of 751 yards and one touchdown on kick returns.
Miles has yet to name a starting quarterback for Friday's game, and will most likely wait until kickoff to give the long-awaited answer. Miles is choosing between 2012 starter Ben McLane, Ronnie Bell, and Clay Chastain.
Miles is seeking to bring a fast-paced offense to Georgia State, which includes a no-huddle attack to keep opposing defenses on their toes under the direction of new offensive coordinator Jeff Jagodzinski.
"We rapid fire all over the place, sometimes every 10, 12 seconds [in practice]. Just like everyone brags how fast Oregon is, our kids come out here during team period and rapid fire," Miles said on the no-huddle attack.
Their opponents, the Samford University Bulldogs went 7-4 last season overall under head coach Pat Sullivan.
Sullivan was the first Heisman Trophy winner at Auburn University (1971). Sullivan is also a member of the College Football Hall of Fame.
However, Sullivan will not be in attendance at Friday's game because he is recovering from back surgery. Defensive coordinator Bill D'Ottavio will serve as head coach for the game against the Panthers.
The Samford Bulldogs return eight offensive starters including sixth-year quarterback Andy Summerlin.
Last season, Summerlin thew for 2,269 yards and 10 touchdowns. Summerlin averaged an efficiency rating of 124.82.
An even bigger threat to the Panthers' defense is the Bulldogs' 5'9″, 185-pound running back Fabian Truss who led the team in points scored for the Bulldogs with 72 in 2012.
Truss is a versatile player for the Bulldogs. In 2012, Truss rushed for 1,063 yards and 11 touchdowns, caught 35 passes for 291 yards, and returned 23 kickoffs for 624 yards and one touchdown.
On the defensive side of the ball, the Bulldogs have defensive back Jaquiski Tartt returning. Tartt had 94 tackles, 4 interceptions, and 10 pass breakups in 2012.
Panthers' senior tackle Ulrick John said he's also keeping an eye on redshirt sophomore Michael Pierce who weighs in at 309 pounds. Ulrick believes the new lineman could be a threat.
"I've actually been watching film on him just to get to know what he does," John said at Tuesdays press conference.
John leads an experienced, stout offensive line who's goal this year is to completely eliminate the quarterback getting touched. In 2012, the Panthers offense allowed 28 sacks.
"The quarterback getting touched in general, we wern't happy with that at all," John said. "Everyone's worked really hard in camp, and even in spring, to try and correct that. I think we've done a good job with that. I think we'll be ready."
The Panthers are 2-1 on first games of the season. The game kickoffs at the Georgia Dome at 7 p.m. and will be broadcasted on ESPN3.