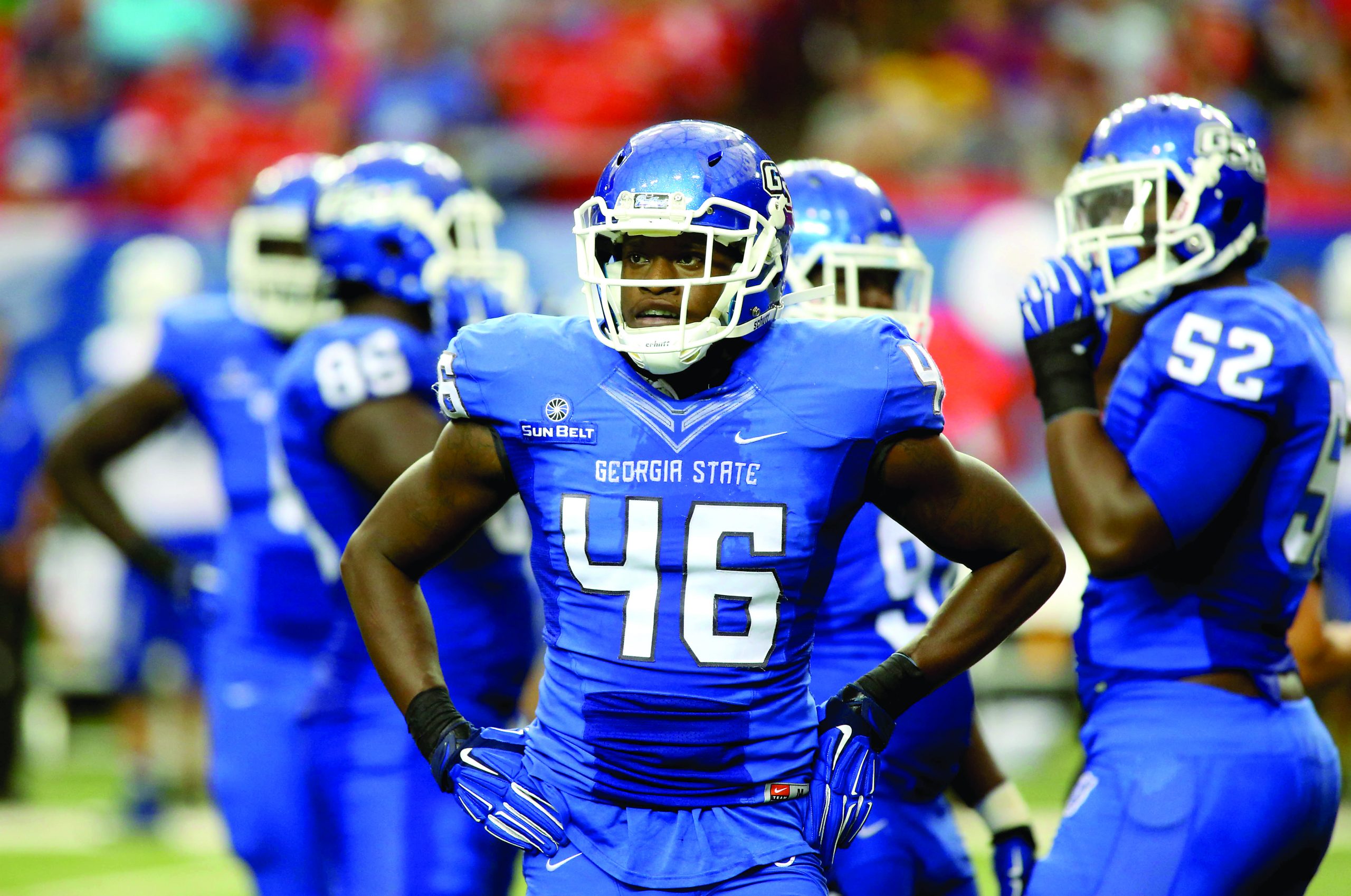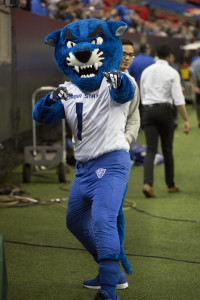 On Black Friday, Georgia State defeated the black-uniformed Troy Trojans 31-21 in the Georgia Dome. The win gave the Panthers a 5-6 overall record, a 4-3 conference record and kept hopes of a bowl eligible season alive.
"We've always had the talent but now the guys understand how to win a game," head coach Trent Miles said.
Nick Arbuckle threw for 368 yards, which included a pair of touchdown passes to Robert Davis and Penny Hart. Junior tight end Keith Rucker, Jr. fell one reception short of tying the single-game Georgia State record, ending the day with a personal-best 10 receptions for 154 yards. Four different receivers also caught at least four passes for the Panthers in the winning effort.
"Just the fact that this might be the last couple of times that we are going to be on the field with some of these seniors. I just wanted to go out there and give everything I had for them," Rucker said after his performance.
Redshirt Freshman Jerome Smith caught the first interception of his career, while Joseph Peterson recovered a fumble during his final home game.
Glenn Smith rushed for a Georgia State season-high 87 yards, while Taz Bateman finished with 52 yards of his own.
Georgia State sported the white away uniforms again against the Trojans, as the team has now worn the apparel every week of the winning streak.
The Panthers will now face the Georgia Southern Eagles in Statesboro, Georgia to end the regular season. The Eagles gained recognition for taking the University of Georgia to overtime on Nov. 21 in Athens. Last season in Atlanta, the rivals' first meeting on the football field appeared to be a competitive offensive shootout before the Eagles ran away with a 69-21 victory. The game will kickoff on Dec. 5 at 2 p.m. in Paulson Stadium. Arbuckle made his desire on rather receiving a bowl game or beating the Eagles clear.
"Beating Southern has to come first, so definitely that," he said.