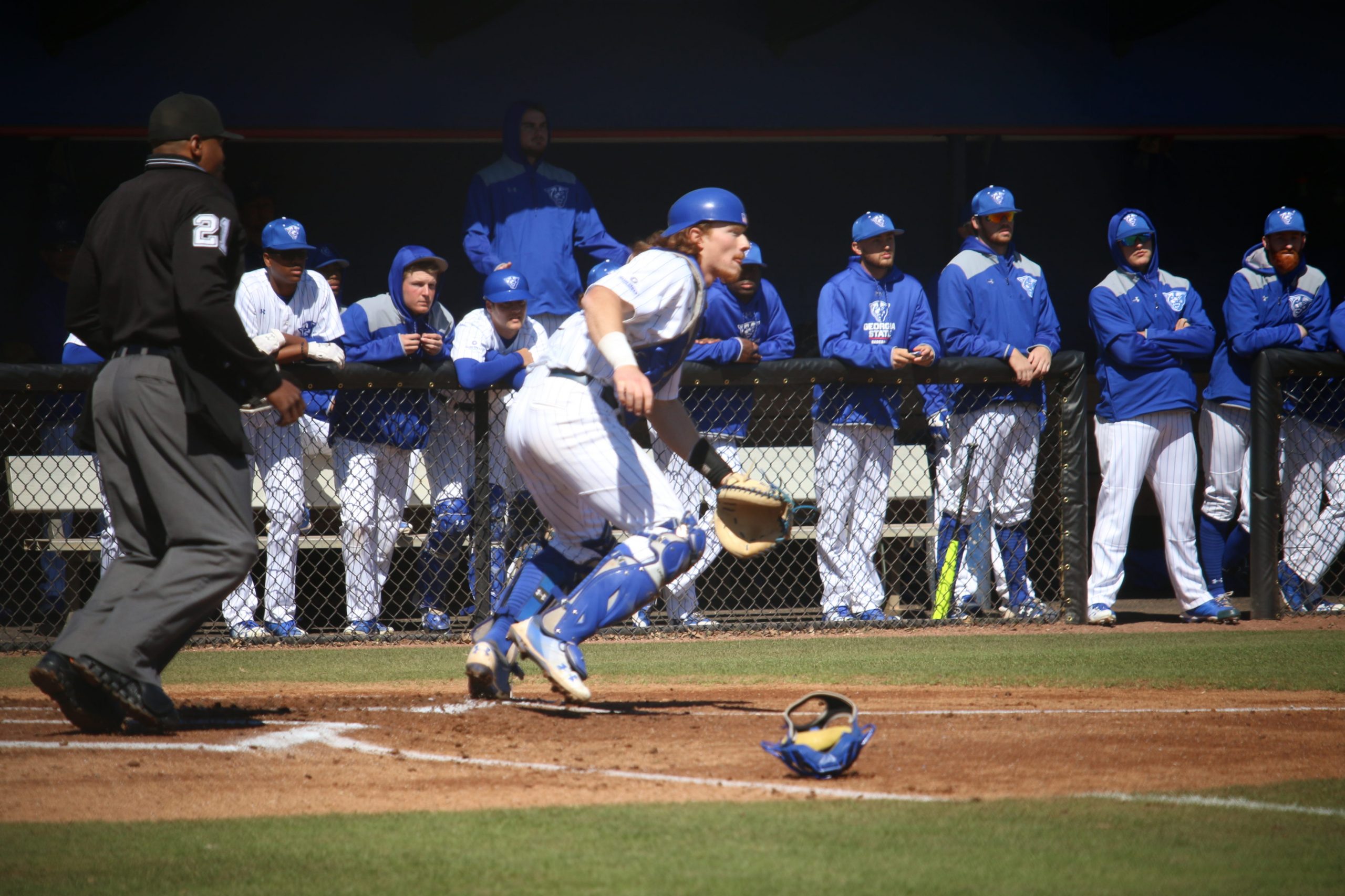 Georgia State (12-11) suffered a tough 15-9 loss to Kennesaw State (12-12) on Tuesday's matchup at GSU Baseball Complex. Kennesaw State scored seven runs in the seventh inning that put the game out of reach after a fourth inning rally by the Panthers. Georgia State has now lost eight of their last nine games after splitting games with South Alabama last weekend.
Senior pitcher Tanner Thompson gave up seven runs to give Kennesaw State a quick 8-2 lead in the fourth inning. The Panthers began staging their comeback in the bottom of the fourth, sparked by a three-run triple from freshman Kalen Puckett. This was followed up by an RBI from catcher Nick Gatewood that brought the score to 8-7.
Georgia State's momentum was then halted when an error lead to two scores from the Owls at the top of the seventh. Another error and five more runs resulted in a 15-7 deficit for the Panthers going into the seventh inning stretch. A late game two-run homer from Luke Leonard gave the Panthers a quality ninth inning which helped gain much needed momentum for the Panthers before heading into a tough series with Troy.
Georgia State struggled all night on the defensive end, but head coach Greg Frady applauded his team's resilience in their fight to the end.
"The positive takeaway was that we never quit as a team," said Frady. "I think the boys did a really good job of never quitting. We played until the end and there's a lot to be said about fighting until the end. It creates momentum for your next game and your next opponent."
He also spoke highly of freshmen Kalen Puckett and Joah Curry. Curry recorded two strikeouts on three batters in the eighth inning to retire the Panthers and Puckett finished with four RBIs.
"He certainly earned an opportunity," Frady said referring to the young pitcher. "He earned himself onto the 27-man travel roster this weekend."
The Panthers head into their conference series with Troy (17-8) on Thursday March 29.