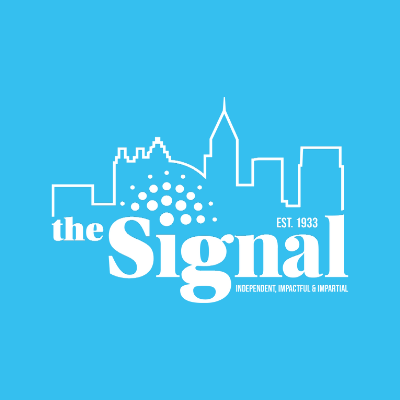 It was a close game until the final five minutes when Georgia State men's basketball defeated the UT-Arlington Mavericks by a final of 88-74 in Arlington, Texas. The win brings the Panthers' record to 14-7 and 7-3 in the Sun Belt.
First Half
Georgia State cracked the scoreboard first with a three-pointer by R.J. Hunter. Sophomore guard for UT-Arlington Drew Charles followed up with a layup giving the Mavericks their first points to make the score 3-2.
Charles then fouled Hunter sending him to the free throw line and he made both of his shots giving Georgia State a 5-2 lead. Sophomore UT-Arlington forward Jorge Bilbao quickly responded with a layup making the score 5-4, but a three from Ryann Green extended the Panthers' advantage to 8-4.
Six straight points by senior guard Lonnie McClanahan gave the Mavericks a 10-8 lead, but the first two points of the game from Ryan Harrow tied it up at 10.
Two more from Harrow as well as the Panthers' Curtis Washington put Georgia State ahead again by four at 14-10.
With the score at 16-12, the Mavericks tied the game up with four straight points from freshman forward Kevin Hervey.
The two teams would then be tied at 18 before a three-pointer from Hervey gave UT-Arlington a 21-18 lead.
The Mavericks maintained their three-point lead at 23-20, and later as the score became 25-22. Senior forward Greg Gainey later fouled Markus Crider to put him at the free throw line. He made both of his free throws maing the score 25-24.
Senior UT-Arlington guard Jamel Outler answered with a three giving his team a 28-24 lead. Gainey then added on with a layup by Gainey put the score at 30-24.
Georgia State got back in it with two more points each from Harrow and Crider to cut the deficit to two at 30-28. Freshman guard Mavericks' guard Kaelon Wilson placed a jumpshot extending the lead back out to four at 32-28. Jordan Session made a layup and was fouled by freshman UT-Arlington guard Erick Neal placing him at the line. He made his free throw bringing the Panthers within one at 32-31.
Gainey made two free throws after being fouled by Shipes making the score 34-31. Hunter tied it at 34 with a jumpshot and free throw after a foul by junior guard Johnny Hill. Bilbao scored the last four points of the half for UT-Arlington as they assumed a 38-34 lead going to halftime.
Second Half
Ten seconds into the second half, a three from Hunter gave the Panthers within one at 38-37. McClanahan quickly answered with a layup making the gap three again at 40-37.
UT-Arlington maintained its three-point lead with scores of 42-39, 44-41, 46-43, and 48-45. A layup from Ware gave Georgia State within one at 48-47, then a three by Outler made it a four-point game with the score being 51-47 in the Mavericks' favor.
UT-Arlington maintained its four-point lead with a score of 53-49. Harrow then made two free throws after being fouled by Neal cutting the Georgia State deficit to two at 53-51. The Mavericks then went on a 9-0 run with three points each from Gainey, Hervey and Bilbao to give them a 62-51 lead.
The Panthers then responded with a 6-0 run of their own with two points each from Harrow, Hunter and Washington to close within 62-57. A three by Hervey made it 65-57 with UT-Arlington leading, but a three-pointer by Hunter along with five straight points from Harrow tied the score at 65.
The Panthers and Mavericks would later be tied at 67 and at 69. Then, Hunter made three more three-pointers that came along with two free throws by Kevin Ware. Going on an 11-0 run, Georgia State gained the lead at 80-69.
Three straight points from Charles pushed UT-Arlington within eight at 80-72. Five more from Hunter made it 85-72.
Off a two-pointer from McClanahan cutting the UT-Arlington deficit to 85-74, Harrow would go to the free throw line on two occasions in which he made three free throws. Georgia State would defeat the UT-Arlington Mavericks by a final of 88-74.
The Panthers will return to the hardwood Saturday at the Sports Arena against Arkansas State at 2:30 p.m.
Final Stats

| Georgia State | UT-Arlington |
| --- | --- |
| Hunter: 32 points (14 in last five minutes) | Harrow: 26 points |
| Hervey: 21 points, eight rebounds | McClanahan: 14 points |