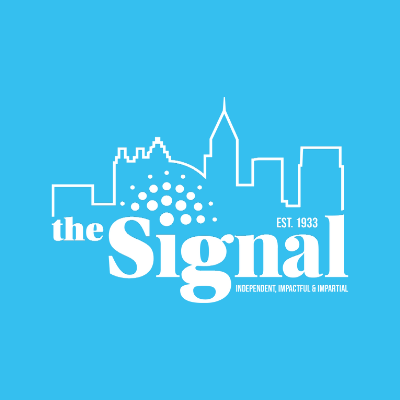 One of my favorite things about Paris is the food. Boulangeries, pâtisseries, fromageries and confiseries line the streets, intertwined  ith   rious cafés with attractive, colorful awnings. There's always something down the street that can satisfy a chocolate craving or a need  or a really excellent espresso (which happen to be my two most frequent cravings, especially here). Luckily, living with a French  amily has grand perks.
Even a "casual" dinner includes at least three courses. I've eaten my fair share of croque monsieurs—cheese  nd  am toasted on a piece of bread—but I don't think I'll ever get tired of it. Especially when a cheese course, mousse au chocolat and tea  ith muffins directly follows.
One night, my host father brought out tomates farcies—a toasted tomato filled with meat. Another night, boeuf bourguignon. It's  lways very well done, and there's always a baguette sitting on the table. I've never eaten so well in my life.
Even when I need to grab a quick lunch in Paris, it's delicious. Everything is fresher and each flavor is richer. I look forward to meals  lmost as much as I look forward to going somewhere new in Paris. My friend and I have gotten into this tradition of finding the best  laces in Paris to eat whenever we go out to the city. She's vegetarian, so sometimes we have to do some research, but she keeps a list  andy of her favorite restaurants throughout the city.
I've eaten the best Chinese, Cambodian and Indian food I've ever had here in Paris, and there's still so much to discover. I've already  ound my favorite restaurant in the city—a small, homey place called "Soul Kitchen" that cooks just enough food to feed the lunch crowd and bakes sweets for the rest of the afternoon. They make the most incredible French comfort food and I have eaten an amazing  pple pie while playing Uno (taken from their cupboard of games situated next to the table with the typewriter) with my friend.
Honestly, with the way I'm taking advantage of the impeccable cuisine in Paris, I'm just lucky I walk a lot.