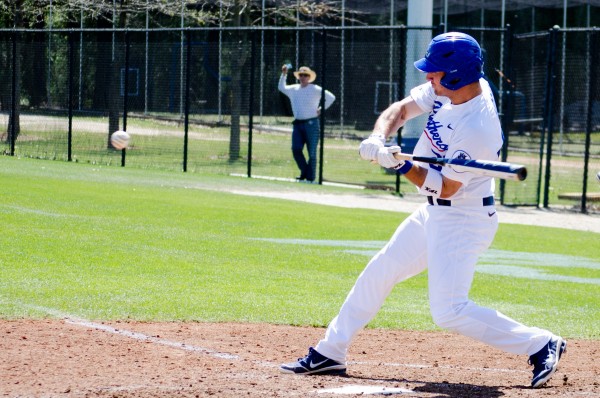 The crowd disperses for the final time, the dugouts are cleaned out, and the stadium lights are turned off. The bat-and-ball sports have reached their inevitable hiatuses, and an irreplaceable emptiness settles in.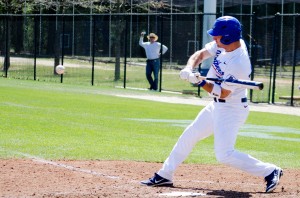 But that was that was then, and now its February.
So, while Major League Baseball pitchers and catchers will soon leisurely report to their resort-filled locations, tossing a baseball back and forth in the outfield and chatting about their recent vacations, the Georgia State Panthers' baseball and softball teams are ready to take their first swings at the plate.
Thomas Boswell, a writer and columnist for The Washington Post, wrote that the opening day of baseball is a "rebirth" where time truly begins.
Boswell had the world figured out with that simple statement.
The calendar year might as well begin with opening day and end with the World Series because isn't that where time really moves and life seems a little bit better?
It's impossible, however, to pin it down to one specific reason why opening day is substantially more special than other sports' season openers.
It is not just the peace of mind that comes with the sound of a 90 mph fastball hitting a catcher's glove, or the clink of the ball perfectly hitting the barrel of the bat starting on a projectile that will ultimately conclude in the woods of Panthersville.
There's also a fresh excitement that only comes on opening day.
All of the slates are cleaned, the averages are back to zero, and the records all aligned at zero and zero.
A constant endeavor will now begin as each hitter refines their average as close to 1.000 as they can realistically can go, while the pitchers work tirelessly to keep the zeros next to the letters E, R, and A as long as possible.
On opening day, baseball and softball are not back for one night and then we sit around waiting all week long for the next suspenseful game.
Opening day, rather, means the start of days and days of baseball and softball.
The thrilling weekend series and stress-relieving middle of the week series are back, so everyday is a great day for hotdogs and cold drinks at Panthersville.
Opening day is a renewal, and it is a great relief when it is finally upon us.
But, opening day is not where the merriment ends.
It is just the beginning because opening day is just a preview of what the season entails.
Pitchers are yet to be seen and young stars are awaiting their first groundballs, hits, and best of all, homeruns.
Opening day is here Panthers, so pile on to the shuttle busses and ride down to Panthersville with your peanuts and cracker jacks for your rebirth, your renewal, your new year.
Who cares if you'll ever get back.