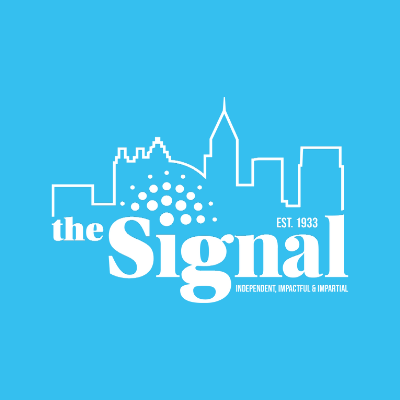 Watching Youtube videos is probably one of my favorite things to do whenever I'm not studying for a test, doing homework or hanging out with friends. It is honestly one of the best inventions ever because It has so many uses.
You can watch music videos, movies, product reviews and, not to mention, all of the ratchet foolery that people upload on a daily basis It's great!
Recently, Youtube has been buzzing with new music video pre miers, dance crazes and Youtube sensations. Let's talk about some of them.
Sweet Brown, girl you famous now!
The story and evolution of Sweet Brown blesses my soul every time. Who knew that a woman battling bronchitis, in search of a "cold pop" and trying to escape a fire, would be so important to American pop culture today? I surely did not.
Brown, most known for her "ain't nobody got time for that" quote, has become quite the little star. Since her newscast debut back in 2012, the Oklahoma native has been on television shows like Bravo's "Watch What Happens Live with Andy Cohen", Comdey Central's "Tosh.O" and a commercial.
All I can say is: "good for her!" When that video of her on the news went viral, everyone was laughing at her, but now she is getting the last laugh. She's laughing all the way to the bank, and I'm not even mad at her. Get that money, honey!
Do the Harlem Shake!
A new dance craze is taking over the virtual world. Hundreds of people and even celebrities like Mind- less Behavior have been uploading these "Harlem Shake" videos to Youtube.
If you are clueless as to what this is, don't be ashamed because I was too. Basically, this guy named Baauer made a song called "Harlem Shake," and people just started making videos to it. The videos are funny because they start off with one person dancing and then as the beat of the song builds it erupts into a mass of people dancing and going crazy all over the
place.
I guess this dance craze is the new "Gangnam Style," but I'm sure there will be some new craze that comes along after this one. There always is.
Rihanna wants you to"Stay"
On Feb. 12, Rihanna released her music video for "Stay." Honestly, I was a little disappointed. The heartfelt ballad is one of my favorite songs on her "Unapologetic" album and I really wish that she would have done more with the video for it.
From the beginning of the video all the way until the end, all Rih Rih does is sit in a bath tub and stare uncomfortably at the camera. Then, towards the very end, she mumbles half of a sentence from the song and works up one tear to fall down her face. Then, it's over.
I mean I guess you can argue that she was trying to be vulnerable, but I wasn't here for it. She couldhave frolicked in the fields some where, or at least sung the lyrics tothe song. Maybe I'm just disappointed because I had envisioned  what I thought the video would look like, but it didn't meet my expectations. At any rate I still have love for Princess Rih, and everyone else seems to like this video. It's gained over 23 million views on youtube since it was released.

It's crazy how rapidly Youtube and the internet in general is becoming the base for all entertainment. I wonder what new craze or sensation is going to pop up next.