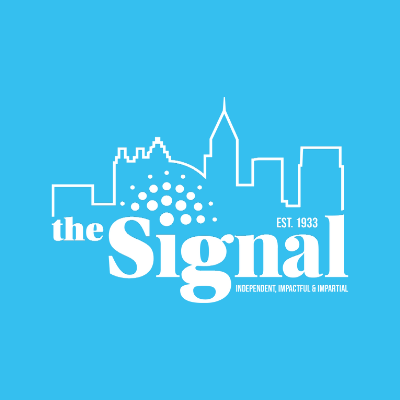 NEWS BRIEFS 
LOCAL
Woman accused of smuggling drugs to inmates
A Dawsonville woman faces several felonies for smuggling meth and illegal substances to North Georgia inmates. The investigation began last month when deputies found contraband in the Lumpkin County Detention Center; it led to the arrest of 26-year-old Kimberly Biggs. While investigating the woman's home, investigators obtained paraphernalia and a cellphone. Biggs is linked to 38-year-old Calvin Turner who is her meth supplier. Briggs is facing six charges. 
NATIONAL
Derek Chauvin is released from prison 
Derek Chauvin, the former Minneapolis police officer charged with the murder of George Floyd, was released from prison on Wednesday after posting a non-cash $1 million bond. Since May 21, Chauvin had been at Oak Park Heights prison. The $1 million bond included conditions like not being able to leave the state. However, because he is a "high-profile suspect", Chauvin can leave the state for his safety as he awaits trial. Protesters rallied Wednesday, following Chauvin's release. 
INTERNATIONAL 
North Korea debuts a ballistic missile
On Saturday, North Korea held a military parade where they unveiled what is believed to be one of the world's largest ballistic missiles. The weapon was carried by an 11-axle truck and is the "largest *road-mobile* liquid-fueled missile anywhere" according to Ankit Panda, senior fellow in the Nuclear Policy Program at the Carnegie Endowment for International Peace.
---
CRIME BLOTTER
Oct. 2
Robbed and roughed up
At 10:43 a.m., a Georgia State student was a victim of larceny and criminal damage to property. The case is still active.
Oct. 3
Cruisin' and Boozin'
A non-Georgia State offender was arrested for driving under the influence at 1:55 a.m.
Oct. 5
"Forget virtual learning! I want in-person classes."
At 7:55 p.m., a non-Georgia State offender was arrested for criminally trespassing Classroom South.
Oct. 6
Trying to find a T-Bird in the park
A non-Georgia State offender criminally trespassed the T parking deck at 6:04 p.m. The case was exceptionally cleared.
Oct. 7
Like George Owell's "1984"
At 6:00 p.m., a Georgia State student was a victim of criminal damage to property at Library South.