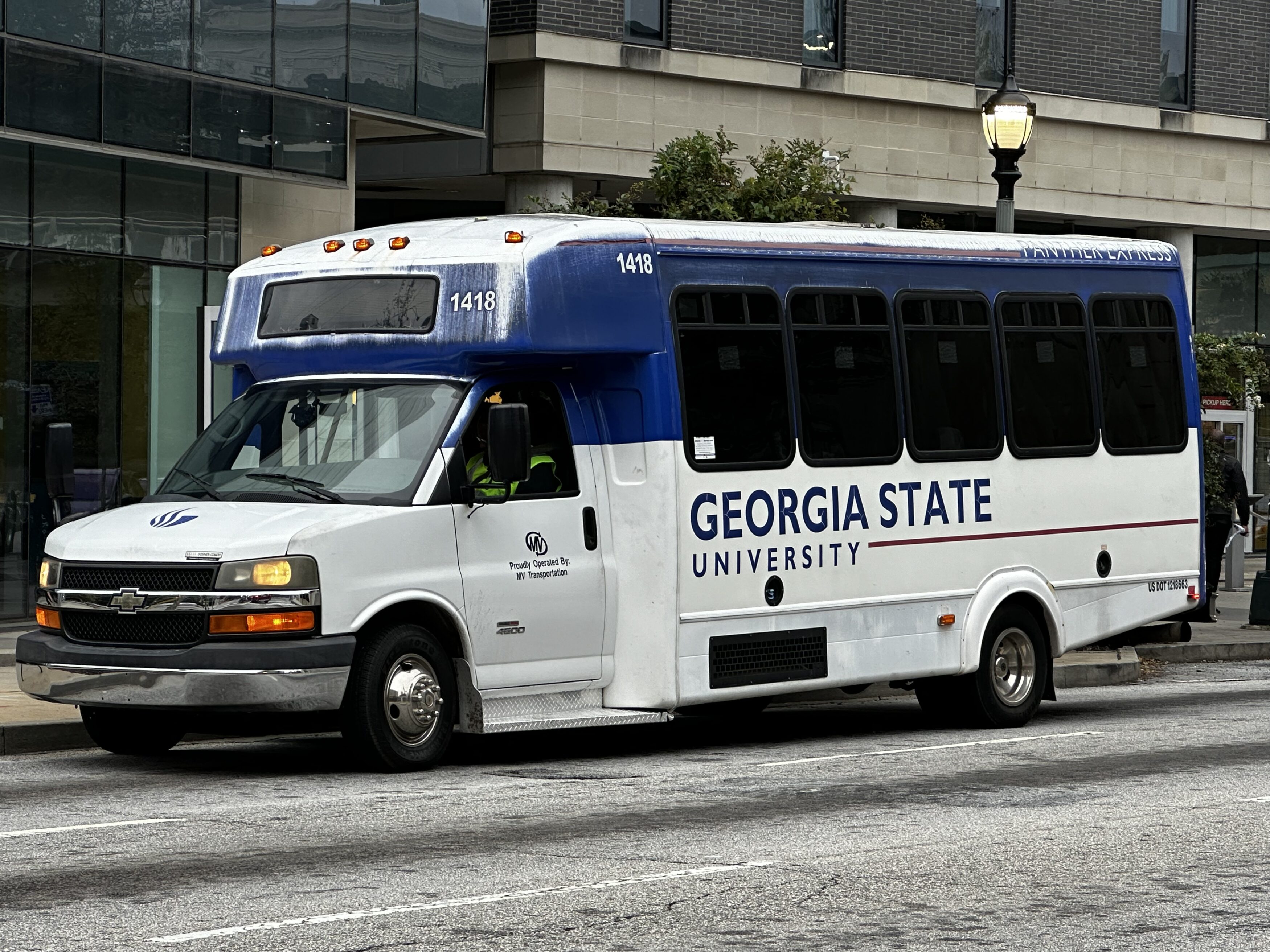 The Residence Hall Association announced that the shopping shuttles are back on October 1st, 2023. The schedule is set for them to arrive every three weeks on a Sunday from 11 a.m. to 3 p.m. In total, there will be four days of shuttles for the whole semester.
You can catch one of these shuttles outside the University Commons on a continuous loop to the Edgewood Retail District.
The next shuttle will be on Sunday, October 22nd. The other two shuttles are on November 12th from 11:00 a.m. to 3 p.m. and December 3rd from 11:00 a.m. to 3 p.m.
Marzuq Chowdhury, a sophomore at Georgia State, lives on Campus and thinks the new shuttles are a great addition.
"I feel as a student, I'm always running out of groceries. I'm currently not on a food plan so I feel like the shuttles from the school would be convenient for me to go do my grocery shopping and come back safely," he said.
When asked if he knew about the shuttles prior, he said he "didn't know about it until now."
"I think we need to shed more awareness on it because I feel like it's a good service that State provides for students just because the streets of Atlanta are, you know, not the safest," he said. "So I like that the shuttles are there to guide you from the grocery stores there and back."
Jessica Medina, a freshman at Georgia State living at Piedmont North, said she heard about the shuttles "through her email."
"I think it's a good addition because I feel like the only commercial place we have is Walgreens to get food or toilet paper," she said. "It increases the accessibility to things that students need that they couldn't get if they don't have a car or can't bike there."
The retail district is a popular area to shop, especially for students. It has Target, Ross, Kroger, Office Depot and more.
After learning that the shuttles come four times per semester Marzuq was in disbelief.
"I think that's a bit insane because the shuttles are for grocery shopping. Who goes four times a semester? As students, we don't have the biggest budgets. I'm not going to buy $400 worth of groceries in bulk and wait four weeks for the next shuttle. I think that, as a student, we should get more shuttle trips. Four is just not enough."
Medina agreed that four days a semester is not enough for students.
"Unless you're bringing a wagon, you can't carry as much stuff, so you still have to shop in little amounts unless you can carry everything," she said. "I feel like it should be more frequent."
She went on to say that students have taken to different alternatives for attaining groceries.
"What I see often is people ordering Kroger delivery or Instacart, so they would do their grocery shopping through that instead of going to the store."
There are other options for grocery shopping as well. Panther Express has the orange bus route that takes students to the Summerhill Publix Monday through Friday, 7 a.m. to 10 p.m. The Walgreens on Peachtree St. near Woodruff Park is also available for some grocery needs.