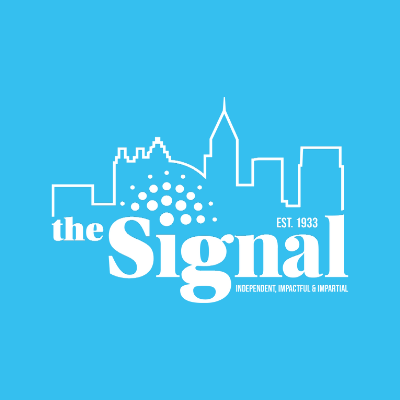 The Georgia General Assembly has created a new bill titled House Bill (HB) 697 which would offer a version of the Zell Miller scholarship to technical college students who maintain a 3.5 GPA.
The Zell Miller Grant will pay full tuition for students at technical colleges in Georgia by adding a new paragraph to the original Zell Miller Scholarship eligibility for students who attend technical colleges.

The bill states that a student attending a technical college who maintains a GPA of 3.5 qualifies to be a "Zell Miller Grant Scholar." All of their collegiate expenses are then paid for.
Four year university students cannot qualify to be scholars under this bill. Students at these universities must maintain a 3.7 GPA to receive full tuition through the Zell Miller scholarship.
Raven Neely, an Honors English major and HOPE scholarship recipient, said that she doesn't understand why obtaining the Zell Miller Grant is limited to technical colleges only.

"…Unless they are just trying to make sure (that) engineers or specifically people that will be pursuing a technical
field (stay in school and graduate). At the same time, universities offer the same kind of fields for that, so they would be able to
get a larger diversity from a broader range and that money will be able to pay
itself forward," Neely said.

She also said that if the Zell Miller grant was offered at Georgia State it would help students pay for textbooks, additional fees and for study abroad experiences.
Carla Bazemore-Colclough, journalism major and HOPE recipient, said she thinks that more students at Georgia State have received the HOPE scholarship because it is more accessible and the requirements such as GPA are lower.
She also said that she hears many students talk about keeping HOPE.

"If attending an eligible public institution, an amount equal to the difference between the HOPE award amount and the then current academic year standard undergraduate tuition amount at the institution (will be) paid (by the scholarship)," the bill states in section 9, lines 143-145.

For those students at technical colleges that are eligible, their tuition, books and room and board are all paid with the grant.

Bazemore Colclough said that she understands the idea of the Zell Miller Grant being offered to students at technical colleges because their tuition is more expensive and the curriculum is more challenging.

She also said if the Zell Miller Grant was offered at Georgia State, it would help her pay for housing, which she said is her biggest expense.

"I wish that they would also (offer the Zell Miller Grant) to four year colleges too because I think that everyone should have the opportunity to not be drowned in debt," Colclough said.

The Zell Miller Scholarship was created from the Hope Scholarship in 2011. They are now two separate scholarships.
The original Zell Miller Scholarship was only offered to high school students who maintained a 3.7 GPA and graduated with that GPA or higher. Another requirement was that students had to receive a combined score of 1200 on the SAT or a 26 composite score on the ACT, according to the GAcollege411 website.
These requirements along with being a Georgia resident and other HOPE eligibility requirements also determined if a student would receive the Zell Miller scholarship.
If the high school students met the requirements for the scholarship, then they would receive Zell Miller in its entirety starting their freshman year at a four-year university. This made their tuition and all school-related expenses free for the student.