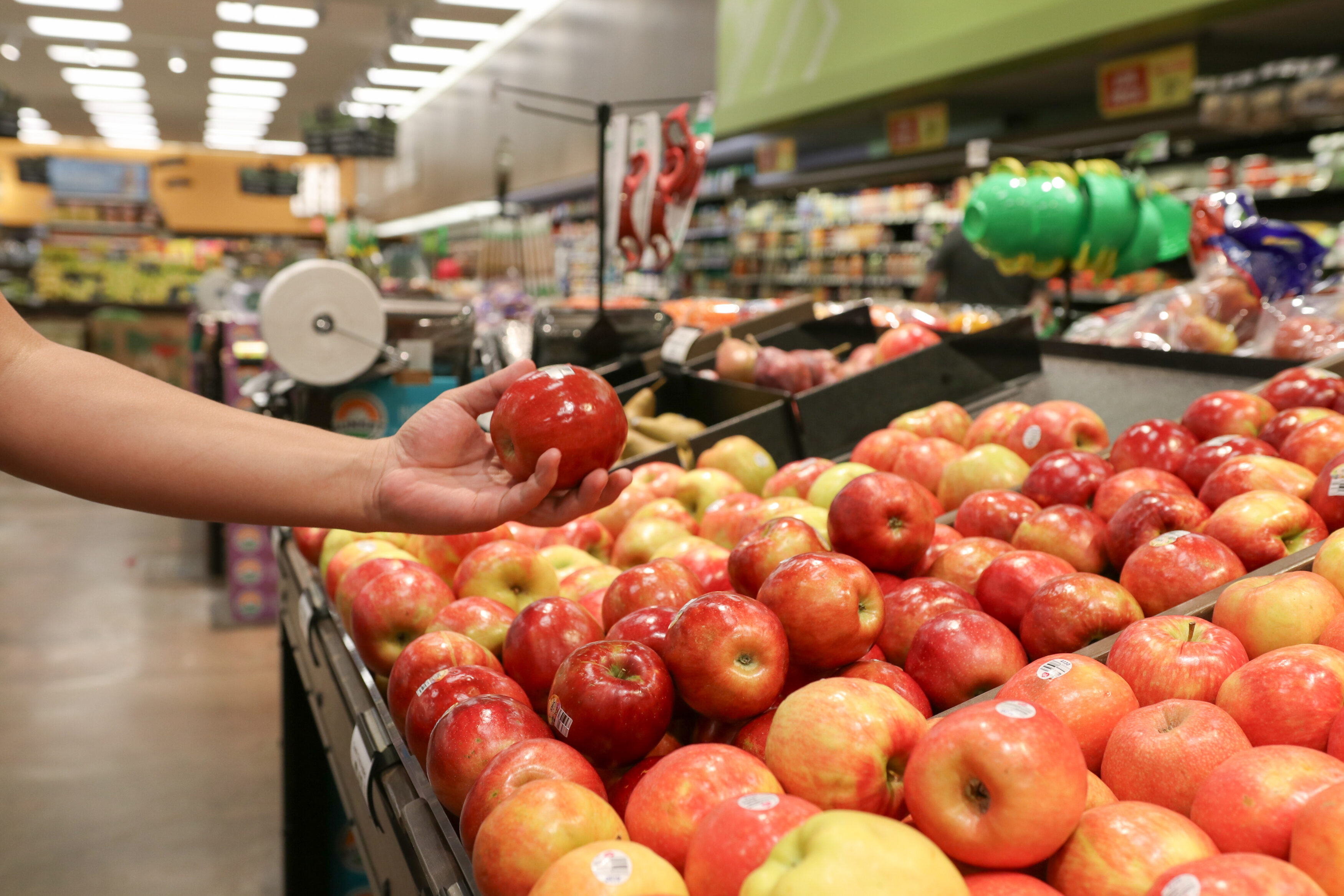 Whether you are looking for a quick bite to eat after class, a weekly supply of food and hygiene products or engaging events that provide food, there are many options that you will find on and near campus. 
Panther's Pantry is a great resource for food, hygiene products and more. Panther's Pantry's mission is to aid the Georgia State community and ensure students can succeed academically by providing food and other supplies to Panthers in need of additional support. Once a week, any student, staff or faculty member will be able to pick up one food bag and one hygiene bag. A Panther ID is needed to receive a bag.
Panther's Pantry is located at the Atlanta campus in room 0035 of 75 Piedmont Avenue Northeast, and pantry lockers are located on the third floor of the Urban Life Building. Pantry lockers are available for pickup at all campuses, and are open Monday through Friday from 8 a.m. to 5:30 p.m. 
The Georgia State Garden Volunteer Team and Panther's Pantry work together to provide fresh food to the Georgia State community. The Georgia State Garden Volunteer Team donates the produce they grow at the Rooftop Gardens at Center Parc Stadium to Panther's Pantry.
For more information about Panther's Pantry and how to get involved, visit their website at pantry.gsu.edu. To stay connected with Panther's Pantry, follow their Instagram account @pantherspantry.
If students want to get something to eat right after class ends without having to walk far, there are multiple choices on and near campus. Two restaurants on Georgia State's campus are Panda Express and Chick-Fil-A. Panda Express is located on the first floor of Student Center East and Chick-Fil-A is located just outside of Student Center East.
There are also many options located near campus buildings and dorms. Starbucks is a popular choice that has multiple, convenient, locations. The Starbucks on Auburn Ave NE is the closest to the dorms. This relatively new Starbucks is built for picking up mobile orders. For students who commute by train, the Waffle House on Piedmont Avenue is the closest restaurant to the Georgia State MARTA station. 
For students who live on campus and want to get something to eat without walking far, there are a few options. On Piedmont Ave, there is a Dunkin Donuts, Stoner's Pizza, Checker's and RaceTrac. They are across the street from University Commons and Piedmont Central.
If you are looking for a way to access groceries close to campus, the new Publix at Summerhill is just what you are looking for. The Publix had its grand opening in June. It is a couple of blocks away from Central Parc stadium and the Blue Lot. 
One of the best ways to find and enjoy free food on campus is to attend campus events. Panther Involvement Network will keep you updated on all of the upcoming campus events and upcoming meetings hosted by student organizations. On Panther Involvement Network (P.I.N), you will be able to see whether or not an event will be offering free food by clicking on the event's flyer, and reading the perks posted below the description. P.I.N. can be accessed at pin.gsu.edu.
There are a variety of options on and near campus to enjoy something to eat. If you are looking for a healthy meal or a quick snack, you will be sure to find what you need.