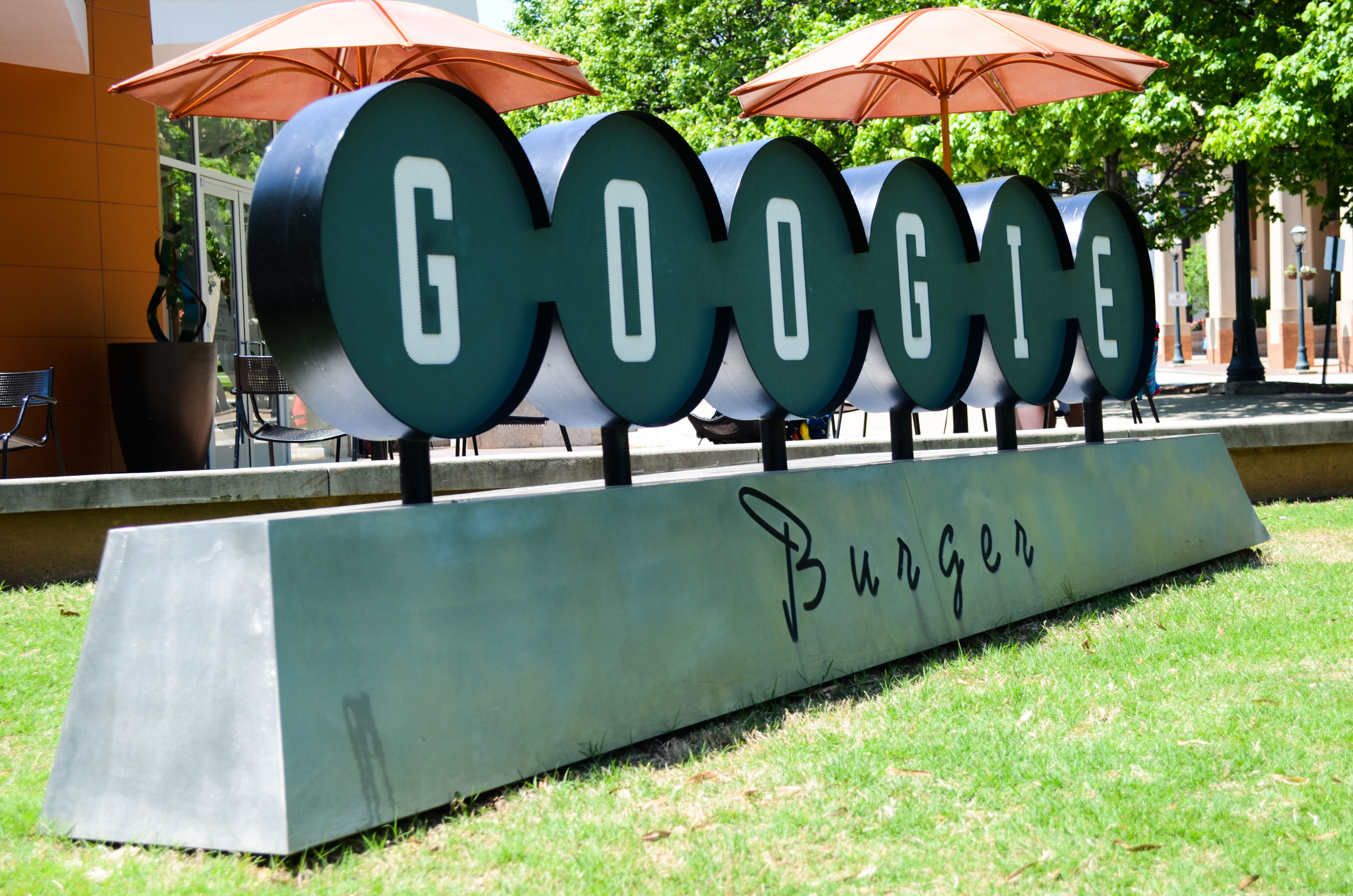 Straight out of high school, many college freshman will find themselves outside the confined space of familiar concrete halls and thrown into the foreign, bustling environment of downtown Atlanta.
With the luxury to go anywhere before and after classes, Georgia State's incoming freshman class should know the best places to spend their time around Georgia State's campus and the surrounding area.
Full of eateries, markets, stores and attractions, there's no shortage of places for students to enjoy their time around campus. Here are the top four places for new Georgia State students to visit.
Anatolia Cafe & Hookah Lounge
52 Peachtree St NW

Anatolia Cafe & Hookah Lounge isn't a typical campus dining establishment–it's a bar, a hookah den and an eatery all in one. Couple that utility with the affordable pricing and Anatolia Cafe is undoubtedly one of downtown Atlanta's premiere student attractions.

The building's first floor is wide and spacious with plenty of seating options for customers, including window-side booths, bar stools and tables. Upstairs, the interior adopts a more casual tone with its numerous couches and plush cushions.
Anatolia Cafe & Hookah Lounge brings its own culture to the downtown Atlanta food scene as well. Anatolia offers students a variety of Mediterranean dishes including gyros, falafel and tabbouleh in addition to numerous alcoholic drinks and hookah flavors.
Owner and founder Rabia Gungoren said she doesn't want to recommend a singular menu item because all of the restaurant's dishes are good, but she noted that the gyros, kebobs and vegetarian dishes are popular choices.
Gungoren also said that Anatolia Cafe & Hookah Lounge appeals to more than just Georgia State students. She serves foreigners and businessmen as well.
"I like cooking and I wanted to have my own business. Me and my children are very into our business. It's probably the most important thing," Gungoren said.
Dua Vietnamese Noodle Soup
53 Broad St NW

It's no secret that the strip of Broad Street closest to Aderhold Learning Center is completely dominated by restaurants and eateries. From pizza to smoothies to sushi, there's no shortage of choices for students looking for a meal.

Dua Vietnamese Noodle Shop is certainly one of the busiest stores in the area. It's nearly packed every weekday during lunchtime hours and it's easy to see why. The shop offers students a variety of Vietnamese dishes at affordable prices.

While the shop's interior looks like your typical restaurant, Dua's downstairs eating area is the place to sit if seating is available. Strings of light bulbs line the ceiling and the brick walls and muted colors lend the room an underground atmosphere.
Owner and founder Mylinh Cao established Dua six years ago on Broad Street to provide downtown Atlanta with quality Vietnamese cuisine. According to Cao, she didn't anticipate the speed of the restaurant's success.
In addition to the quality of the food which is all freshly prepared, Cao said that Dua's simplicity sets it apart from the competition, specifically noting Dua's single-page menu.
"It's a very simple concept. Most Vietnamese restaurants have three or six page menus. If I'm going to cater to businesses and Georgia State, I want to keep it simple."

Googie Burger
265 Park Ave W Northwest

First impressions are undeniably important and Googie Burger certainly strikes an impressive one. The angular, white rooftop architecture offers a stark contrast to the lush green of the trees and grass surrounding the building's perimeter. No other burger spot in the downtown area looks quite like it.
Googie Burger's interior, unlike many downtown food stops, is reserved entirely for the chefs and their ingredients, leaving customers to enjoy the gorgeous scenery of Centennial Olympic Park while sitting on any of the numerous benches along the building's perimeter.

Those benches provide the perfect space to enjoy Googie Burger's menu choices which include classic hamburgers, sandwiches, salads and shakes at affordable prices for the frugal student.

Customer Stacey Lucas said she enjoys Googie Burger's food and that it is a good excuse to come down to the park while she's not working at the Atlanta Children's Museum.

"It's good food and it's nice to sit outside in the park. The milkshakes are probably my favorite," Lucas said.

Apex Museum
135 Auburn Ave NE

To say that the Apex Museum's exterior is low-key would be an understatement. The building's entire front facade consists of nothing more than a brick wall with the museum's name printed across a red awning mounted over the front door. Inside the building however is one of Auburn Avenue's most exciting and educational attractions.

The museum, opened in 1978, offers visitors a number of exhibits documenting the history of Africa and its people over the centuries. Current exhibits include a vintage trolley, a Sweet Auburn drug store and a wall-scaling timeline of African history.
The timeline is visualized with numerous illustrations documenting early African civilizations throughout history. Turning right, visitors will notice a slave ship replica against the next wall.
Apex Museum founder Dan Moore takes great pride in the museum and believes it to be an important historical documentation of Black accomplishment. Moore said that one of his goals when founding the Apex Museum was to dispel the many myths surrounding black history.
"I asked myself why there wasn't an African American museum in a city like Atlanta," Moore said. "We believe there's a great contribution by Africans and African Americans to world history. They're overlooked in many instances."