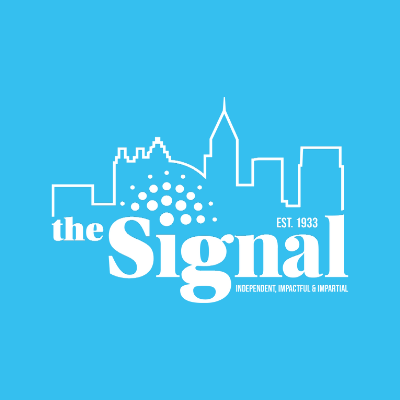 What a person has in their bedroom is basically a glimpse at who they really are. Bedroom décor is personal, it is where you sleep, hang out and usually where you do the unmentionable. Anything less than perfection in a bedroom décor is unacceptable. So to kick off the bedroom décor mini-series, enjoy a few tips and tricks on creating a boho chic/laid back room.
—-
Stores: Not all stores embody the right feel that you may want to create in your room, but luckily for you and your style you are not limited to shopping only at the mall. You have the advantage of adding consignment shops to your list of stores.
The Higher End:
       Anthropology

       Urban Outfitters

       Earth Bound

       Free People
The Cheaper Option:
       Desperate Housewares (241 Blvd NE, 

Atlanta, GA 30312)
       Kaboodle (485 Flat Shoals Ave SE, 

Atlanta, GA 30316)
       Scarlett Loves Rhettro (436 Ponce De Leon Ave NE, 

Atlanta, GA 30308)
—-
Bedroom Essentials: Here are some items that can really help give your room that laid back feel.
*Price range can vary depending on where you purchase the items. The ones listed are just the averages.
     

Tapestry:

A tapestry is basically a large piece of fabric that is decorated in a colorful pattern. They are a perfect way to cover a large wall cheaply and easily. (Price range: $30-$50)

     

Falsa Blanket:

These are great blankets that add color and texture to a room. They look great at the draped over the end of a bed or back of chair. (Price range: $18-$40)

     

Persian Rug Pillows:

Not the pillows that you want to lay down on texture-wise, but they add a nice vintage and worn in feel. (Price range: $30-$80)

     

Rag Rug:

These rugs are made out of different types of colorful rags that are woven together. They are a bit more whimsical but look great over carpet or wooden floors. (Price range: $30-$40)

     

Woven Baskets:

Woven baskets are a great place to store blankets, pillows or an easy way to hide things rather than clean them up. They also help a room by adding storage that looks like you're not trying all that hard, but you are. (Price range: $25-$50, depending on how large you need)
Decorate With What You Have: A cheap and easy way to add decoration to your room is to use items you already have and store them in ways that double as décor.
     Hang up your scarves and hats on the wall using tacks and hooks.

     Tape up photos or old postcards onto your walls.

     String old Christmas lights across your ceiling to create a false starry night.

     You can do the same thing with old sheets as the lights by creating billows across the ceiling.

     Hang your book bag or purse over chairs.

     Use woven baskets to hold plants instead of a pot.
—-
Boho DIYs:
     

Smiling Pot:

An easy way to make something cute for your plants. 

Photo by Justin Clay | The Signal

Photo by Justin Clay | The Signal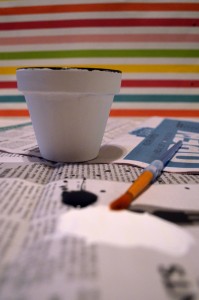 Materials: Ceramic plant pot, white and black paint, paint brushes.
Step one: Paint your ceramic pot white and let it dry.
Step two: Use the black paint to create a face on the front of the pot. You can also line the top rim with the black paint and let it dry.
Step three: Lastly, put a plant inside and you're good to go.
—-
     

Multi-colored Yarn Tassels:

A cute decoration to hang on your walls by using tacks or hang over your door knob. 

Photo by Justin Clay | The Signal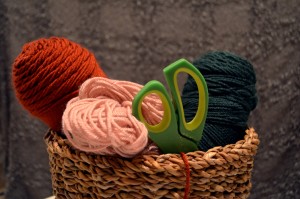 Materials: Different colored yarn
Step one: Wrap yarn around your hands several times. Repeat wrapping the different colored yarns and create layers.
Step two: Take the yarn off of your hand and use a string to tie it around the top of the yarn circle. Tie the string about half an inch from the top that should create a small loop at the top.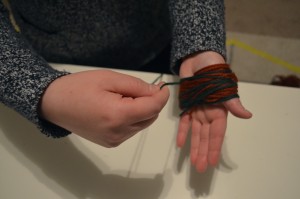 (You can repeat this as many times to create however many tassels you want)
Step three: Take a longer string of yarn and tie it through the top of two tassels, one on each end. If you want a more layered look them you make two or three to layer them up.
Step four: Hang them on your door knob. You also want to make sure that they are not even. You want the tassels to be at different hanging lengths.
—-
  Wall String Hanger: 

Photo by Justin Clay | The Signal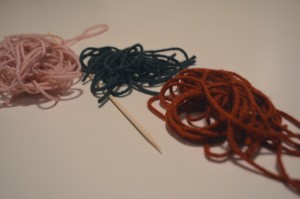 Materials: Different colored yarn, stick or skewer
Step one: Tie a long strand of string connecting on each end of the stick. This is what you will use to hang this decoration onto the wall with.
Step two: Cut several different strands of yarn in all different colors and lengths.
Step three: Take a strand of yarn and pinch it in the middle creating a small loop.
Step four: Fold it over the stick so that the loop is on one side of the stick and the two loose end are at the other.
Step five: Pull the two loose ends through the loop and pull it tight. This will secure each strand onto the stick.
**Tip: You can make this decoration have different kinds of looks
     You can make it completely random.

     The colors can ombre from one side to the other or from the outside to the middle.

     The strand can be shorter on the outside and then get longer towards the center to create a point.
Creating a space that you feel comfortable is important. So craft it up and make your space as fun and relaxed as you.