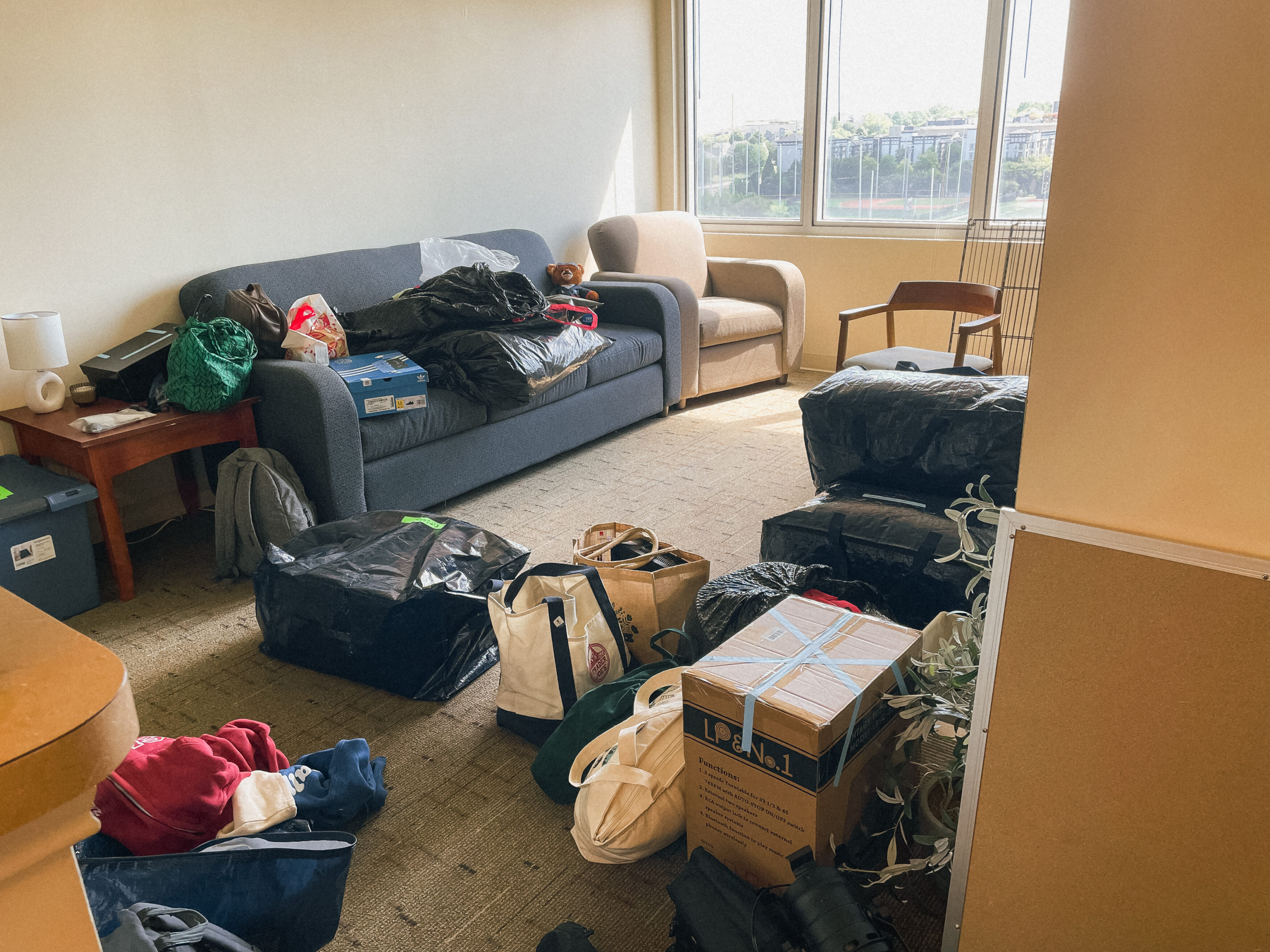 Georgia State held a move-in for on-campus housing during the third week of August, Wednesday to Sunday when it reached 94 degrees. Fire alarms were blaring, parents were arguing, students were stressed and the heat was scalding as residents started to adjust to their new homes for the next school year. Move-in began at 9 a.m. and ended at 5 p.m. every day. Residential assistants aided students all day during the week. R.A.'s helped residents move into Piedmont North, Piedmont Central, Commons, Patton Hall, Greek Housing and Lofts. 
Deandre Scarborough, a Georgia State senior, lives in University Commons and majors in health and clinical informatics. When asked about moving in, he said that he was ready.
"I'm just happy to be back in my own space," He says. "I'm grateful that I have my own area where I can study and focus to do my work."
Although it was an exciting time, the heat for students was unbearable, reaching 95 degrees during the day.
"That day it was scorching hot, Deandre says. "I was sweating bullets. It was terrible. The only thing that was interesting to me was the little new move-in boxes we had that were made out of cardboard."
Jude Costanzo, a freshman at Georgia State University, moved in on Saturday, Aug.19th, at 11 a.m. He recounts a similar feeling about the heat.
"It was pretty hot. I don't like it and I don't think anybody likes it either."
When asked about moving in as a freshman he felt that it was a new experience compared to high school.
"I feel like being a freshman is a lot different cause you're not used to Atlanta," Jude says. "Being a freshman means you got to figure everything out, where to go, what parts of the city are safe and where all their stuff is."
Residential Assistants gave oncoming residents keys to their housing and let them check out bins to transport their items. Residents were allotted limited time to take their items to their new homes.
Many students say that the experience was overall very positive whether they were moving in for the first time or the last. Deandre stated that "move-in was actually not that bad. It was just a little more hectic."
There are many mixed emotions with parents leaving their kids to start a new era of their lives and students bursting with excitement to be on their own. Move-in day is a milestone for every family.