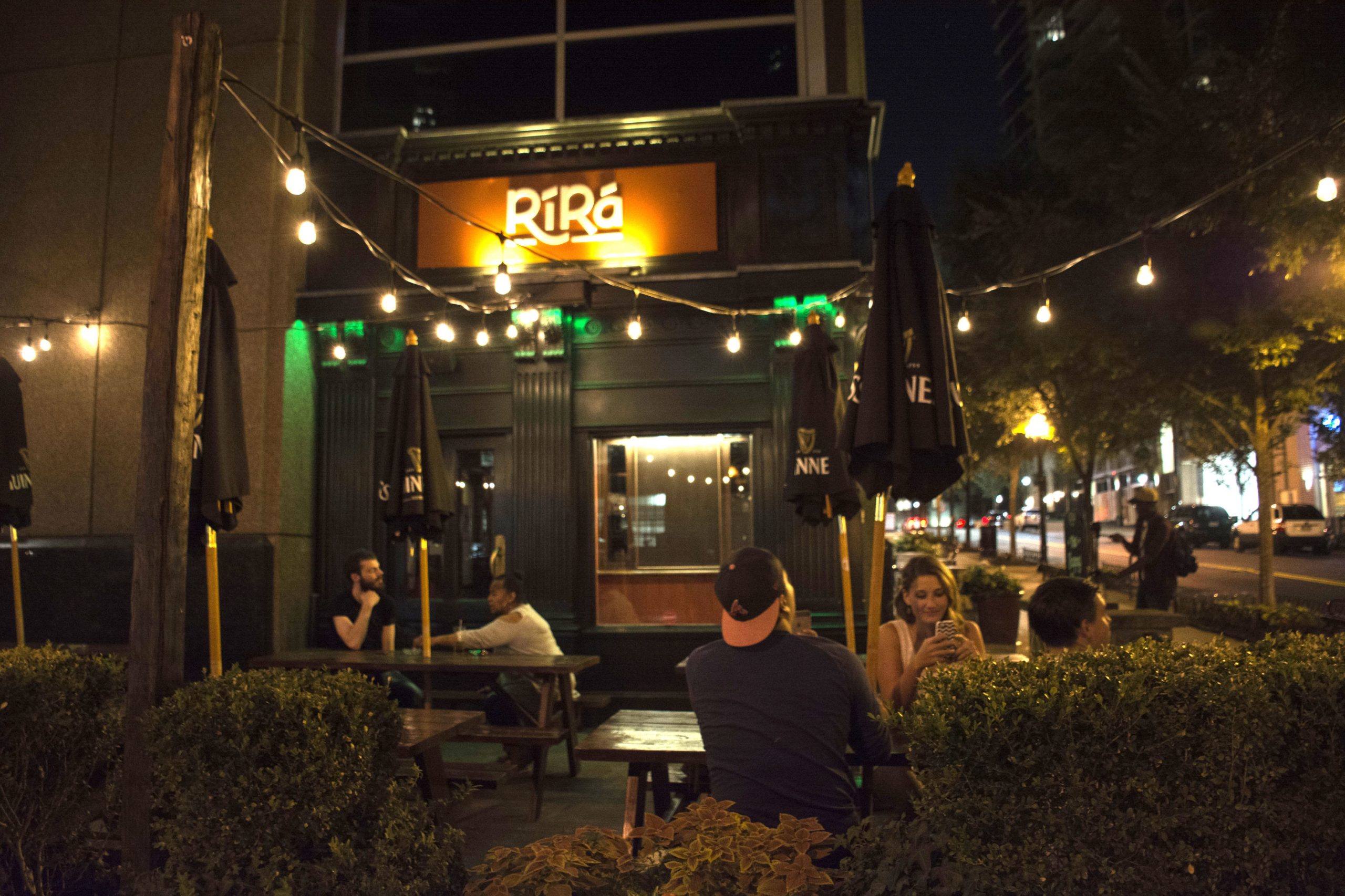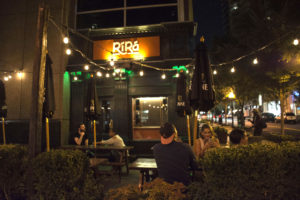 Midtown is home to some incredible nightlife, including an Irish pub made from almost 300-year-old imported wood and Atlanta's only lesbian bar. You can also drink like a VIP at a bar designed to feel like an exclusive lounge and nightclub.
When looking for a quiet place to study, this definitely isn't the place, but when wanting to take a break from schoolwork, Midtown has a steady supply of alcohol and karaoke. There is also some international cuisine and traditional bar favorites to help keep your spirits up. Just remember to indulge responsibly.
Luck o' the Irish
Rí Rá Irish Pub is one of several Irish pubs in Midtown. The chain began in Charlotte, North Carolina just over 20 years ago, but the Atlanta hub didn't open until 2009. Managed by Peter Constant and Ryan Costello, the pub boasts a menu that combines "traditional Irish and traditional American fare," according to Costello.
"Literally translated in Gaelic Irish rí is king and rá is laughter," Constant said. "In kind of informal Gaelic it's like good times."
Good times definitely aren't in short supply at Rí Rá. The pub offers a plethora of different events for pub-goers to enjoy along with their beers.
"We do trivia once a month where we do a themed trivia, so this month is Star Wars," Constant said. "There was a Harry Potter and Game of Thrones. We do poker Sunday and Mondays. The last Sunday of every month we do traditional Irish music. We get some of the Irish community and friends of the Irish community to come play an Irish music session."
The pub also stays in touch with its European roots, airing rugby and soccer games in-house.
"We're on the Georgia Blues Chelsea Football Club," said Costello. "So depending on when they're playing, we have a supporters group that comes –in addition to American Outlaws– a U.S. based soccer supporters group. We're their official home as well."
Rí Rá certainly does have a rich history for a bar that's younger than Beyoncé's "B-Day" album. The pub is made entirely out of wood imported from Ireland, with the oldest piece of wood in the bar is from the 1750s.
"It's from different pieces of churches and schools," said Constant. "Some of it goes back like two-three hundred years. The floor here [the second floor bar] and downstairs is from the factory where the Titanic was built."
Bringing the Ladies to Midtown
Though Midtown is known for its numerous gay bars, it's also home to Atlanta's only lesbian bar My Sister's Room (MSR). The bar, co-owned by wives Jennifer and Jami Maguire originally opened in Midtown in 1996 before moving to Decatur then to East Atlanta and finally back to Midtown, where it is now. Having recently celebrated its 20th anniversary, My Sister's Room is also one of the longest-running lesbian bars in the Southeast.
The Maguire's bought MSR from the original founder, Susan Musselwhite, five years ago.
"It's kind of funny," Jen Maguire said. "I think she said she wanted to call it My Sister's Room because she always wanted a sister, so that's kind of where she got the name and it went from there."
In the past year, MSR has won several awards from Georgia Voice, including "Best Place to Meet Women," "Best Lesbian Bar," and "Best Bar Food."
MSR serves traditional bar food like nachos, tacos and the bar's most popular dish, wings.
"We go through over 100 pounds of wings a week," Jen said. "Lemon pepper is my favorite."
If you're not convinced yet, MSR also hosts a variety of different events for patrons to enjoy. The bar also has big plans for Atlanta Pride this year, including live DJs, more karaoke, a glow party and a burlesque show. The Maguires rented out Opera, a  nightclub located just down the street on Crescent Avenue, to extend their festivities.
"We're expecting around 4000 people to show up for that. We also have a few special guest celebrities who will be coming by. We just can't announce it yet," Jen said. "[Also] every Wednesday is karaoke. We've had that tradition for 12 years. Thursday nights are football nights, college game night. Fridays and Saturdays are special events which we rotate, and then on Sunday Funday we do for charity events, giving back to the community."
The Opera event will include some acrobatics and fire breathers for a Cirque-du-Soleil style celebration. Though the bar itself is 21 and up, the Pride celebration at Opera will be 18 and up.
"[My Sister's Room] is a place of acceptance and I think that's been a thing that's been very successful for us, Jen said. "That's one thing that I like to say, because that's very important especially with the times we're in today. This is a bar for everybody. Half our staff is transgender, gay, black, white, straight – we don't care. We like to really say we're a big melting pot."
Lounging Around
While Rí Rá and MSR offer more traditional, laid back bar experiences, Koo Koo Room offers a different experience entirely. Styled as a VIP lounge, Koo Koo offers a place for visitors to kick back and relax or get up and dance all in one room.
"I would consider it, somewhere between a bar, a lounge and a nightclub," Rich Stine, Operating Partner, said. "It has a little bit of all depending on what night and what time of the night."
It doesn't take long for Koo Koo to get crowded. The club offers a range of music from dubstep to Fall Out Boy and even a remix of Ghost Town DJ's "My Boo," if you're feeling like a Running Man Challenge. Koo Koo does have an in-house DJ heading up the music.
The lounge will be starting up a college night on Wednesdays, though the exact start day is still up in the air. According to Stine, Koo Koo plans to pair with their sister company, Flip Flops to offer a special night for college students to come out on the town.
"Flip Flops will be more college and Koo Koo will be more industry, but both will be open. You'll be able to get in at one time and go to both places."
Koo Koo opened up six and a half years ago in April of 2010. While the bar does not currently offer food, they do have a menu of "solid cocktails."
"We don't do a whole lot of froufrou drinks. Mostly just cocktails, beer and wine," Stine said. "We're very much a local bar that a lot of out of towners will join into. We don't run a whole lot of events, but we do run certain specialty days sometimes, holiday parties and so on like that. We do private events also."
Stine also explained that the lounge is known for its celebrity spotting, although he didn't name any names. The lounge does have a dress code: no tennis shoes, shorts, baseball hats, flip flops, tank tops, sports jerseys or work boots, according to their website.