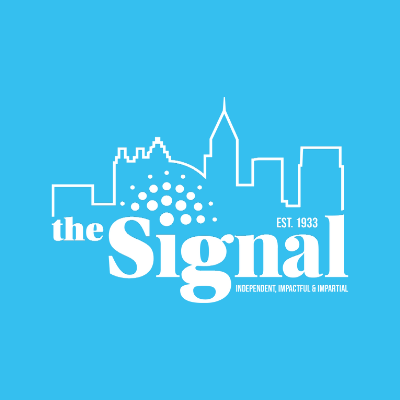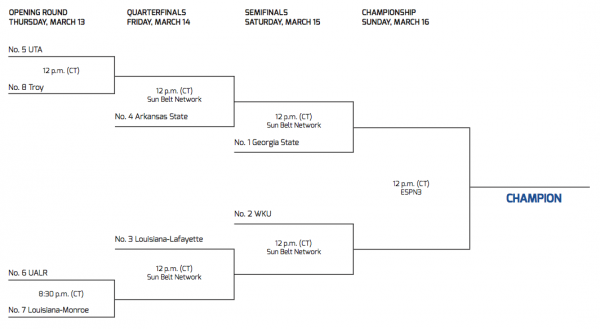 No. 1 Georgia State
Georgia State defeated just about every team in the Sun Belt twice except for Troy, who spoiled the Panthers' fun, ending its record-winning streak at 14 games. Georgia State has four starters with more than 1,000-career points and are one of three schools currently to have that many. Georgia State, in its first year in the Sun Belt, has a target on its back being the team to
beat. Georgia State is an offensive powerhouse, but defense has been inconsistent, which lead to games being closer than they
ever should be. If Georgia State battles for rebounds and learns to play a defensively sound first half without getting into foul trouble, Georgia State will have an easy road to the March tournament.
No. 2 WKU
Western Kentucky was picked in the Sun Belt coaches' preseason poll to win the conference, but has maintained a No. 2 spot for majority of the season. Georgia State spoiled the Hilltoppers' fun when they defeated them at Western Kentucky in a blowout
game that shocked much of the conference. It's likely the Sun Belt Championship game will feature Western Kentucky at Georgia State, but first, both teams' play each other to end each's regular season, which will be a factor in determining the tone going into the tournament.
No. 3 Louisiana-Lafayette
Louisiana-Lafayette is a dangerous team. The Ragin' Cajuns have the best scoring offense in the conference, averaging 81.1 points per game. Shawn Long and Elfrid Payton are No. 2 and 3 in the conference in points per game, averaging 19.5 each. In addition to offense, the Ragin' Cajuns have stellar individual defenders as Long leads the conference in rebounds and Payton in steals. However, as a team, Louisiana-Lafayette is ninth in scoring defense, allowing more than 74 points per game. Much like Georgia State, ample offense has kept them alive in most games, and if they show the defense that they did in the first half against Georgia State on Feb. 22, everyone better watch out.
No. 4 Arkansas State
Arkansas State has the best 3-point shooting percentage in the Sun Belt, hitting more than 39 percent from beyond the arc. The team also leads in assists with 14.1 per game. The Red Wolves have won six of its last seven games. In the team's recent success, the Red Wolves have had a scoring margin of +12 points. Kirk Van Slyke is the Red Wolves' main threat as he averages almost 15 points per game.
No. 5 UTA No. 8 Troy
Texas-Arlington is in its first year in the Sun Belt, and the Maverick's Reger Dowell leads the conference in points per game, averaging 19.9 per game. The Mavericks struggle defensively, sitting last in scoring defense and allowing more than 77 points per game on average. The Mavericks may be lucky to have their first- round game against the Troy Trojans. The Trojans have had a disappointing season to say the least but are the only ones in the conference to defeat Georgia State so far. Troy's Tevin Calhoun is the only Trojan this year who has had a 30-point game when he scored 35 against Arkansas-State.
No. 6 UALR and No. 7 Louisiana-Monroe
Arkansas-Little Rock appeared to be a threat early on in conference play, but have mellowed out, losing five of its last seven games. Will Neighbour, a native of Grayshott, England, is the only Trojans player to score at least 30 points in a game. The same can be said for Louisiana- Monroe's Amos Olatayo, who is also the only one on its team to score at least 30 points in a game.