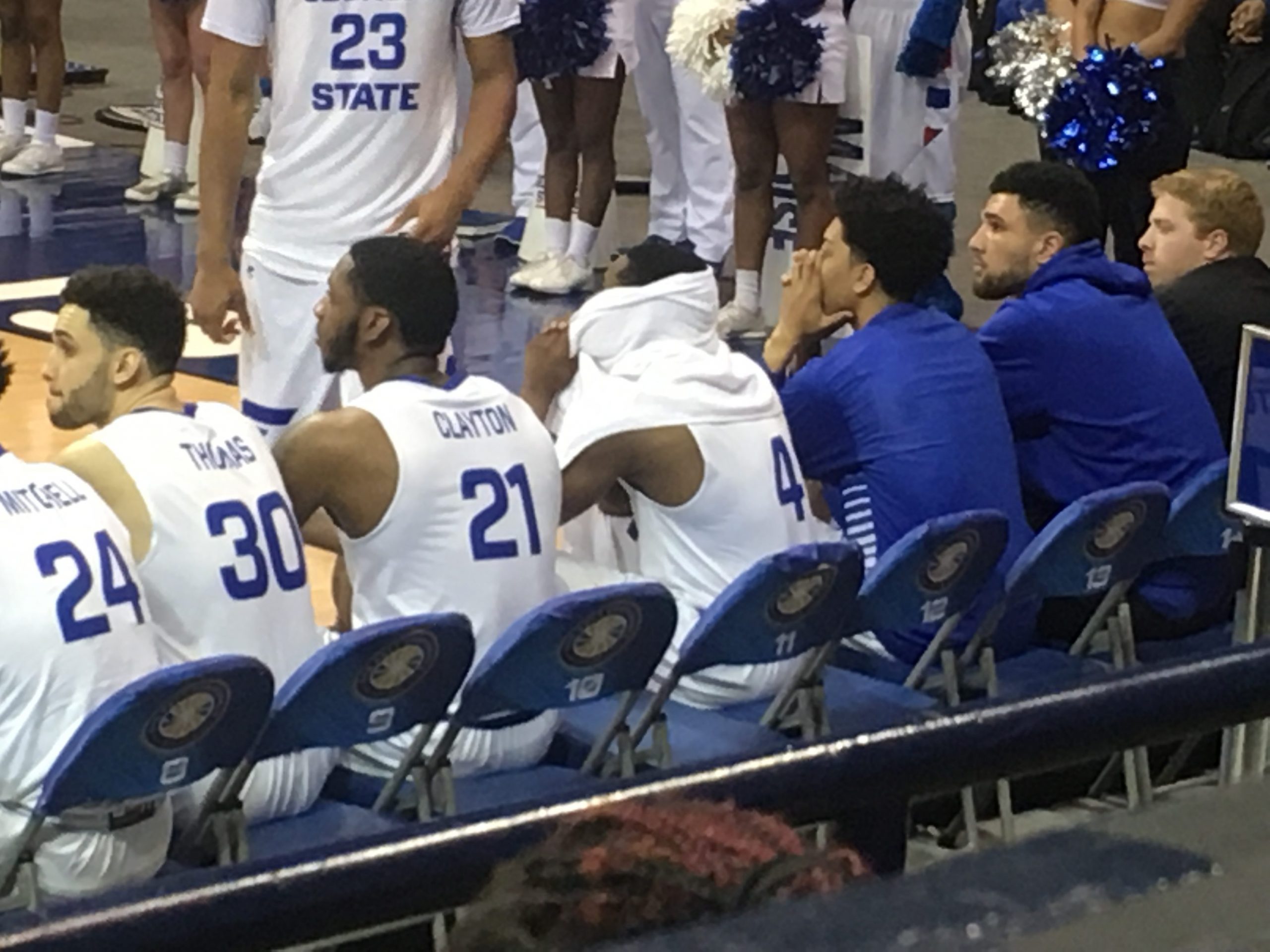 Heartbreak. Smiles were all over the faces of No. 2 seeded Georgia State when members of the team watched No. 1 UT Arlington lose to No. 4 Texas State before its matchup against No. 6 Troy. The Panthers lost to the Trojans, 74-63 after Georgia State built a lead as large as 15 late in the first half.
"We've been down like this before and came back and got wins," Troy guard Wesley Person said after the Trojans upset victory. "We just stayed together and believed in each other that we were going to make our run to get back in the game. Luckily, we were just able to finish it out."
Person led the Trojans with 16 points, while Georgia State guard Isaiah Williams led the Panthers with 19 points. Jeremy Hollowell (15) and D'Marcus Simonds (13) joined Williams as the only other Panthers to finish the game by scoring in double digits.
"We just kept saying, 'If we could get just one run.' We thought we were one run from winning it, you know, we defended them. Then all of a sudden, they start hitting shots. So we let a team [stay] around and that's what happened," Georgia State Head Coach Ron Hunter said in regards to trying to prevent the Trojans' comeback.
Georgia State ended this season at 20-12 and now lose seniors Hollowell, Willie Clayton, and Isaiah Dennis, who leaves the program as the winningest athlete in school history. The Panthers will still look to return starters Malik Benlevi, Williams, and Simonds, while bringing in recruits guard Kane Williams and forward Josh Linder.