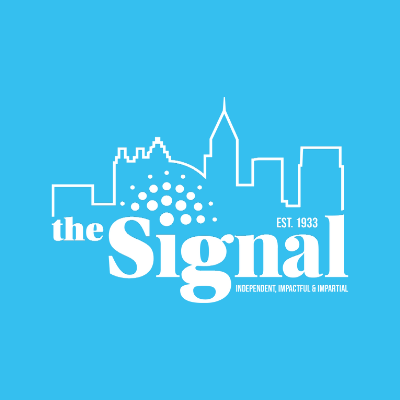 In the second matchup this year, Georgia State men's basketball was defeated by the Wisconsin˗Green Bay Phoenix by a final score of 78˗61. The loss brings the Panthers' record 7˗4 closing out their non˗conference schedule.
First Half
Georgia State went ahead 2˗0 as their first points came via a tipin by Ryan Harrow on a possession that began with a steal from Kevin Ware. The Phoenix would get two points each from Alfonzo McKinnie and Carrington Love prior to T.J. Shipes, bringing the Panthers a 4˗4 tie.
Love's first three of the game made Green Bay's lead 7˗4, but the early Georgia State deficit was cut to one with Harrow's third and fourth point of the game.
The score became 9˗8 in favor of the Phoenix with six of the eight Panther points coming courtesy of Harrow.
After a media timeout, Georgia State took a 10˗9 lead as Shipes upped his point total to four, but Green Bay went ahead again by four at 14˗10 with five consecutive points by McKinnie.
With the score at 16˗12 in favor of the Phoenix, Jalen Brown was fouled prior to a media timeout. He made both of his foul shots to cut the Panthers' deficit to two at 16˗14.
Four straight points by Ware tied the game up at 18 midway through the first half. The run extended to 8˗0 as R.J. Hunter increased his point total to six, giving the Panthers a 22˗18 edge.
A three by Ryann Green and a two˗point basket by Crider after forcing a Green Bay turnover equaled a 13˗0 run and  27˗18 Georgia State lead. This prompted a timeout from the Phoenix.
The score became 29˗18 after a jumper from Harrow before a Sykes two˗pointer ended the scoring streak. Fouse then placed a layup after an offensive rebound cutting the Phoenix' deficit  29˗22. The score became 29˗24 as a long two by Love extended the Green Bay scoring run 6˗0.
The Georgia State lead became 31˗24 as a two˗pointer by Harrow ended the scoring streak for Green Bay. Love then placed a three cutting the deficit to 31˗27, but after another Harrow layup, Fouse drained a three bringing the Phoenix score 33˗30. McKinnie was then fouled by Shipes, making one of two free throws.
Harrow upped his point total to 14, bringing the tally 35˗31, but two pointers by McKinnie and Love tied the game at 35. The Panthers managed to go ahead 37˗35, but Harrow missed a layup on Georgia State's final possession of the first half, it was later assessed a technical foul as the half concluded.
Second Half
The second commenced with Sykes making a pair of free throws after the technical foul charged to Harrow. Hunter then made one of two free throws after being fouled by Sykes. This made the score 38˗37 in favor of Georgia State.
The Panthers briefly maintained this one point lead before Greg Mays' first pair of points of the game shifted that advantage to Green Bay as the score became 41˗40. Love was then fouled by Crider, making one of two free throws bringing the tally  42˗40. Crider then placed a layup to tie the game again at 42.
This was followed by a three from Love and four straight points by Fouse for a 7˗0 Green Bay run and a 49˗42 Phoenix lead, prompting a Georgia State timeout.
A 4˗0 Panthers run led by Curtis Washington placed the Panthers within three at 49˗46 prior to a reverse layup by Love, making the score 51˗46.
A Crider dunk and three made free throws from Hunter tied it up at 51. Green Bay's Love missed a three point attempt, which was followed by an offensive rebound and putback two by Kenneth Lowe. A layup by Love increased his point total to 20 and two free throws by Turner Botz, equaled a 6˗0 run and a 57˗51 Phoenix advantage.
A 7˗0 including five points from Hunter gave the Panthers a 58˗57 lead. Fouse's second three allowed Green Bay to retake the lead at 60˗58.
With the score at 62˗60, Daeshon Francis drove into the basket for a layup and then shot a foul, increasing the Phoenix lead to 65˗60.
A Love three and Francis two˗point shot and free throw extended the score 10˗0 and the lead  71˗60 for the Phoenix. Three straight points from Love extended the Green Bay lead  74˗60 and the run to 13˗0. Two free throws from Sykes made the run 15˗0 and the lead 76˗60.
With a minute to play, Shipes was fouled by Fouse, then made one of two from the line. Two more Sykes free throws extended their advantage and the final score 78˗61.
Georgia State returns to the hardwood Tuesday beginning Sun Belt play against UL˗Monroe at the Sports Arena at 7 p.m.
Final Stats

| Georgia State | Green Bay stats |
| --- | --- |
| Hunter: 19 points | Harrow: 14 points (all in first half) |
| Love: 28 points | Fouse: 14 points, seven assists |