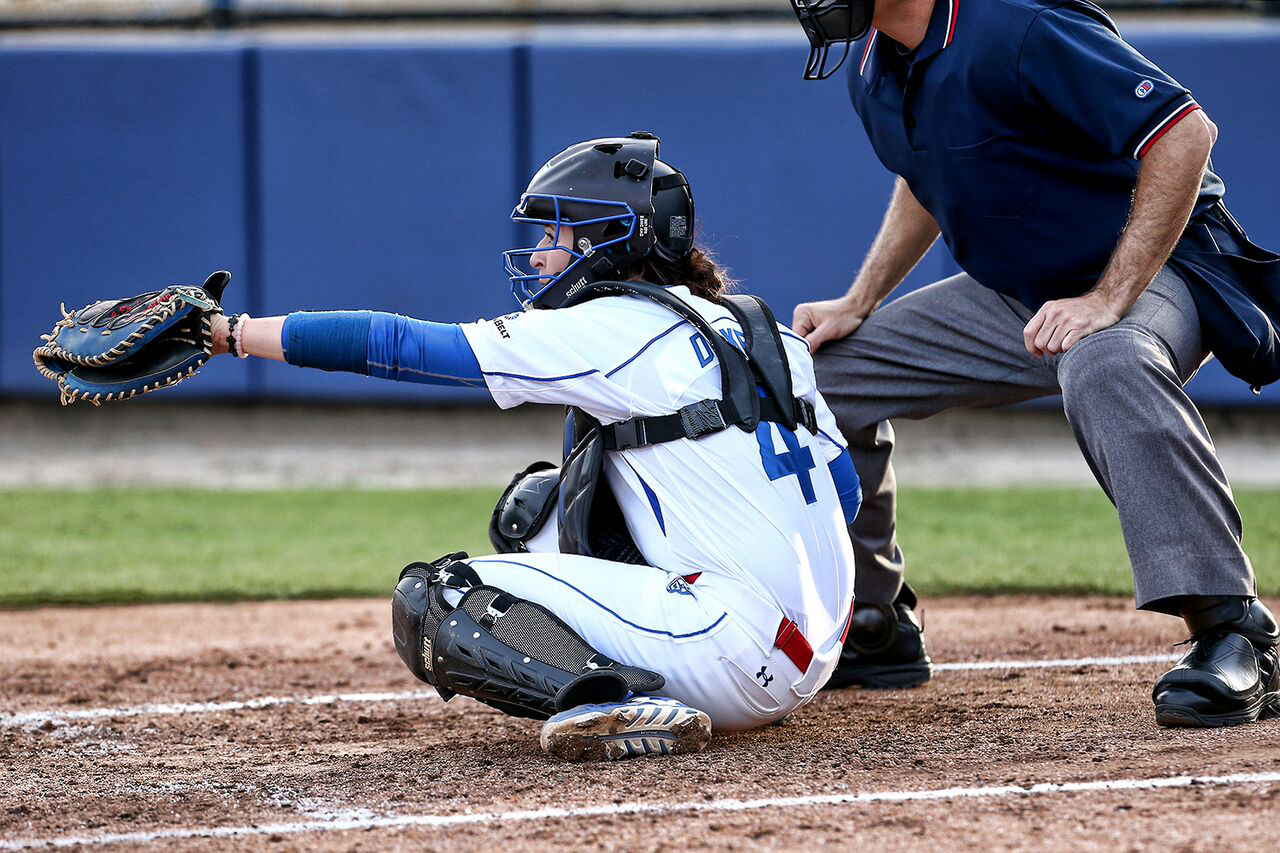 Megan Litumbe and Ivie Drake are the unquestioned leaders and biggest stars on the Georgia State women's softball team. Both players are in their senior seasons and on their final go-round for college softball. Litumbe is a redshirt senior as she missed the 2016 season due to an ACL tear. Now with their last chance to make some noise, both players are ready to give it everything they have to win a championship.
Since Drake and Litumbe are both seniors, it is essential that they lead the next group of players and prepare them to take over the reigns of the program once they move on.
"I try to lead a lot more by example," Drake said. "It's hard coming in as a freshman. You have a fall season and the offseason, but it's totally different going into the spring season. I tell them all the time that it goes by in the blink of an eye, so just enjoy it while it lasts."
One player who has taken notice and followed their example is freshman Skylar Mosel.
Mosel got her first start of the season against No. 2 ranked Florida in the team's first tournament of the year, and she did well. Against UAB, she had three hits and five RBIs.
"I was nervous my first time walking onto the field, just seeing the big team that we were supposed to play," Mosel said.
Head coach Roger Kincaid was impressed with the performance of the freshman.
"I think she did great," Kincaid said. "You never know what's going to happen with a freshman until you put them in there. Her first start was against Florida, the No. 2 ranked team in the country. She had zero eras, she made every play and she contributed on offense."
"So she played above my expectations, and that's not trying to demean anything about her abilities, you just never know with a freshman how they're going to react when you put them out there."
Mosel has really learned a lot from her senior teammates in such a short time that it's starting to pay off already.
"Their approach to the plate," Mosel said. "They're very confident and they don't get down when they get two strikes on them or the first strike. They stay up, they know what to expect."
Litumbe doesn't like to harp on the younger players or have any specific lessons that she teaches the freshman. She, like Drake, leads by example so they will follow suit.
"I try and lead by example and do things the right way and when I do things, I do them the right way in that they just follow in order," Litumbe said.
The team's ultimate goal for this season is to win the Sun Belt Conference championship and advance to the NCAA tournament. Achieving those two things can become a real possibility if freshmen like Mosel continue to step up in big spots and if Litumbe and Drake step up to be the leaders that everyone expects them to be.