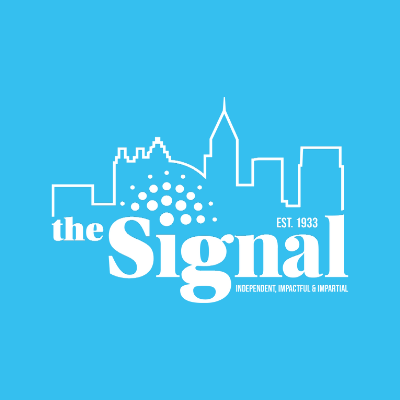 The Signal: What makes you a good candidate?
Sebhastian Gibosse: I am running for this position only because I think I fit it like a glove. Any position in SGA requires someone that is humble enough to listen to the concerns of the population it is representing, while keeping their own opinions back. However, it requires an experienced person to make well thought out decisions for the people they are serving. During my three years in higher education, I have been on both sides of financial aid, I have been a commuter, I can relate to the needs of a variety of students.
TS: What is your platform for this election?
SG:
         I want to develop a more profound sense of school spirit amongst the athletic teams and the students.
        As Georgia State grows, it is a requirement that we explore new avenues to resolve the parking problem.
        I have plans to increase the use of technology in the curriculum to put the student at the center of their education, by supporting "on-demand learning."
       Being one of the most diverse universities in the nation, I believe we need to provide more accommodations for persons with disabilities.
TS: Based on the previous position holder, how do you think you will improve the position?
SG: As EVP, I will want to push the senate to find areas of improvement on campus. We are supposed to be representing and advocating for the students of the university. There has to be legislation passed to benefit the students in academic, institutional and campus affairs. I want to improve the position by play a more pressing role in the creation of legislation. I really want to let the students of the university understand SGA is here to serve them.
TS: What was your motivation to run?
SG: I am a fan of putting the learner at the center of their education. In college there are many aspects that contribute to the overall education of a student. I believe that every student should have as much control of these factors as possible. My motive is to help transition GSU into the school of the future, where the students are truly at the center of their education.
TS: What has been your involvement in SGA? What have you done?
SG: Apart from voting in the last election, I haven't been involved in SGA. I think this is strength on our team. I am going to bring a fresh, unbiased view to the Executive board and Senate.
TS: What is your ticket?
SG: Our tickets name is "Panthers Choice", which goes hand in hand with our slogan, "The Georgia State You Deserve". I am running alongside, Andrew Whyte, who is running for President. Our ticket also consists of Samantha Grant and Deyvid Madzharov who are running for VP of Student Life and VP of Budget and Finance respectively.