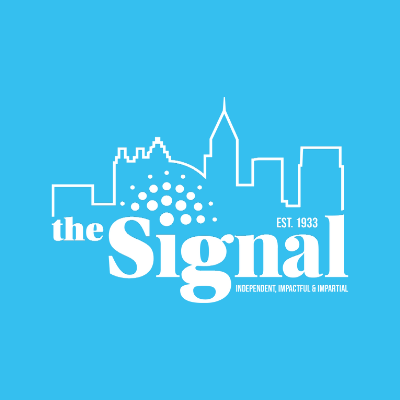 In his first season at Georgia State, Max Ryerson became one of the best players to wear the Panther uniform. Ryerson was named to the All-American third-team by Collegiate Baseball newspaper and led the Sun-Belt with a school record 22 home runs. He was named Sun-Belt Conference Newcomer of the Year, first-team All-Sun-Belt outfielder and ABCA/Rawlings First-Team All-Southeast Region. He was a three-time national player of the week, led the Sun-Belt and broke the Georgia State University season record with 158 total bases.
 In 57 games, Ryerson had 75 hits, 22 home runs, 62 RBIs, a .705 slugging percentage and a monstrous .335 batting average. These numbers are elite at any level of baseball. In 224 at-bats, Ryerson only struck out 61 times which is astonishingly low for a pure power hitter. Ryerson showed up in all of the biggest games; he hit two homers against Kennesaw State, went 3-4 with a double against Georgia Tech and hit a go-ahead three-run bomb in the seventh inning against Villanova. He showed his ability to produce against high level competition every chance he got.
If the Panthers want to be even more competitive than they were in the 2022 season, Ryerson must be the focal point of the offense. With the departure of crucial veteran players, Ryerson must expand his role as a leader in the clubhouse.
"Max is one of the best pure hitters I have ever played with," said teammate Griffin Cheney. "The team is in great hands with him returning for his senior season. I have no doubt he will pick up right where he left off."
Last season was an explosive way to introduce himself to the Sun-Belt conference. Pitchers across the conference will be weary when facing Ryerson this upcoming season. Like any elite hitter, Ryerson will see a significant drop off in challenge pitches he receives this season, so there will have to be adjustments made to his approach at the plate.
Ryerson has always been known as a hitter with excellent plate discipline. Even dating back to his time before Georgia State, Ryerson had more walks (31) than strikeouts (29). This is a player who hits for average, power and has a tremendous on-base percentage throughout his collegiate baseball career. A player can rarely do all those things at an elite level.
Opposing pitchers will be nibbling on the corners of the strike zone all day when facing an elite offensive threat like Ryerson. If he continues to display his extreme plate discipline as he has throughout his career, there should be no drop-off in production in that area of his game. Panthers' baseball fans can expect to see a lot of fireworks at the plate this season with elite talent like Ryerson in the lineup.
The Panthers are due for a great season if Ryerson can pick up where he left off. His bat is the nucleus of this offense. There are a ton of complimentary pieces littered across the lineup that will all play critical roles in this team's success, but if the Panthers want to be atop the Sun Belt, Ryerson will need to piggyback off his record-breaking season. With his talent, no one will be shocked if he exceeds expectations. There will be a lot more attention on Georgia State Baseball this year with a player like Ryerson on the diamond, so it will certainly be intriguing to see how he responds and reacts to the adjustments made to slow him down.