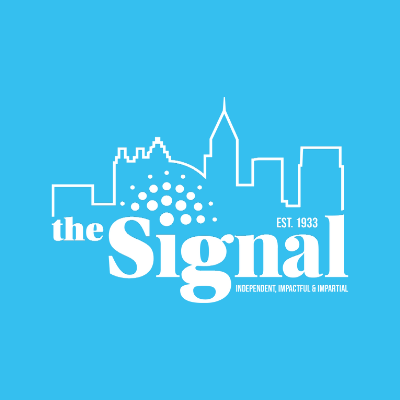 Anyone living in Atlanta has realized that we don't live in the most walk-able city. For those lacking a car to compensate for this fact, public transportation can prove to be both convenient and stressful.
Atlanta's MARTA service provides simple transportation by both rail and bus, but for those that aren't acclimated with the way it works and where to go, it can be a nightmare. The Signal's MARTA guide is here to help remove any confusion students new to Atlanta may be facing while trying to get around.
Fare
Before anyone gets on a bus or train, it is pertinent that they possess the funds to catch a ride. The current rate for a one-way trip on MARTA is $2.50, a modest fee for the amount of distance a passenger can potentially travel. This fee also includes any transfers a rider makes, whether it be to another rail line or a bus.
Since most riders will need to ride MARTA to get back to their original location, the average price of a trip is $5.00. Though it may not seem like a lot of money, frequent trips can add up. It's important that you always save your 'Breeze' card, the small blue card that allows you entrance to train stations and buses.
Conveniently, you are able to reload your Breeze card or future trips. If you choose not to save it, you will have to pay an extra dollar for every new card you purchase to ride MARTA.
TIP: Auxilary and Support Services, located on the second floor of the University Center, provides monthly Breeze card packages for students. Their $61.00 monthly package costs considerably less money than the $150.00 fare a rider would spend on round trips for a month.
Train
MARTA's rail line's may seem like a scary obstacle for the novice traveler, but it's actually far simpler than the other forms of public transportation in the city. Although MARTA often gets labeled as 'ghetto' and 'unsafe' by misinformed Atlantans, this assumption is largely overblown and is far from the case.
MARTA's rail line begins at the center-point of Atlanta, the Five Points station. Located across the street from The Underground, this is the congregational hub for all transfers and boards. Five Points is the busiest stop on MARTA because passengers are able to transfer from East/West rail lines to North/South and vice versa. Trains often come within ten minutes of each other, so you usually don't have to wait too long to get picked up. The rail line even has a station dedicated solely to Hartsfield Jackson Airport, the busiest airport in the world. This makes it extremely efficient for Atlantans to leave the city without having to pay for parking or a taxi.
Select train stations also have bathrooms, crucial for long trips or a busy night out. Pay attention to the color coded maps located on trains and at stops; they provide vital information about what each stop offers passengers.
TIP: Riding in the front cars of the train will almost always guarantee you more space and a quieter ride. The middle cars are the easiest to get to when the train arrives, so passengers tend to gravitate towards them. Take a few extra steps forward to avoid the rush.
Buses
Riding the bus is a bit more difficult than catching the train, mainly because it's harder to keep track of schedules and specific route-stops. If you need to ride the bus, it's recommended that you download the MARTA app or use Google Maps for directions. Both of these applications give you exact locations and times of the next ride and can keep you from standing at a bus stop for long periods of time.

Always carry $2.50 in cash for bus fare if you don't have a pre-loaded Breeze card. Buses do not accept credit cards or big bills, and you will be forced to find change on the street if you don't bring the exact amount with you.
TIP: Many of the MARTA train stations have direct lines for bus transfer on the streets below them. Make note of the route numbers and descriptions atop the buses to avoid confusion and save time. The Arts Center and Doraville train stations also have connecting buses that take passengers to Marietta or Gwinnett County.
Safety
MARTA has a bad reputation with select people of the Atlanta community for unknown reasons. Unwarranted concerns with crime are usually the main point of emphasis, but MARTA is actually one of the safer options available for passengers.
There's always a police officer in one of the cars on the train, and they frequently patrol the cars to ensure safety. There's even an app that riders can download to report crimes on MARTA, making travel far safer than it was previously.

When riding alone or at night, always keep an eye out for suspicious people, and watch your back. When waiting for a bus, stay somewhere well-lit and filled with people. If a bus driver sees you running towards a stop, they will almost always wait for you. Standing alone at a stop encourages criminals, so staying aware and appearing alert can protect you.
TIP: If the Five Points station comes off as a sketchy place to exit, the Peachtree Center and Georgia State stations are both far more student-friendly and considerably closer to campus housing. Get off at these stops to shorten your walk home.