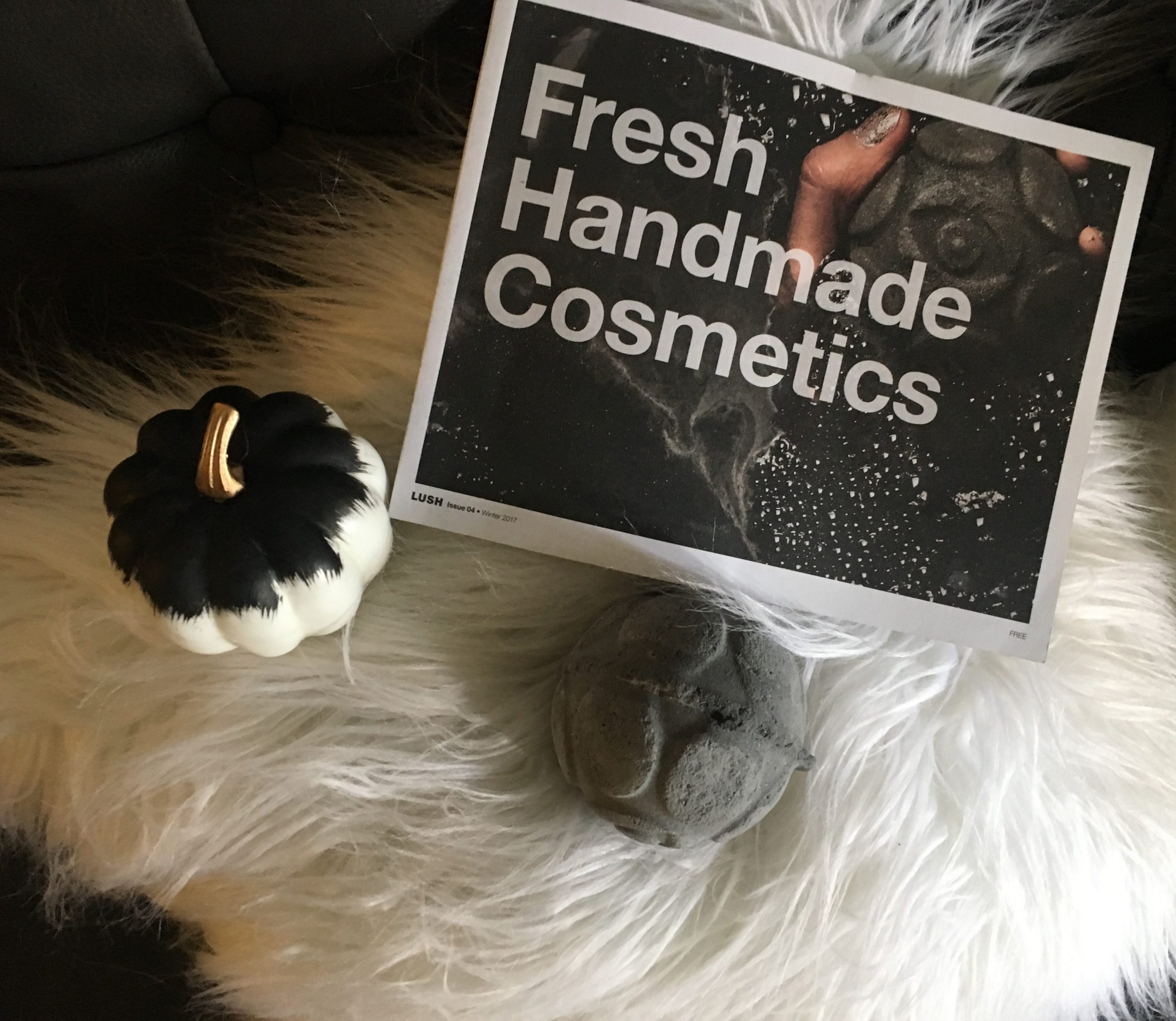 Double, double, toil and bath bomb bubbles! Lush cosmetics released their Halloween collection for the holiday season, adding 15 new additions to the beloved assortment. From ghostly bath bombs to sparkly pumpkin bubble bars, this season's collection is sure to leave your skin hydrated and smelling as delicious as a freshly baked pumpkin pie.
While the overall collection was impressive, these are the top four recommended essentials for this October.
*Rated on a scale from lowest to highest, 1-10.
Rating: 10
Price: $7.95
The Sparkly Pumpkin bubble bar is a returning fan favorite for Lush customers. Personally, it's my ideal choice for a relaxing fall spa night. A charcoal face mask paired with the orange bursting bubbles will make for a much-needed night in. This bubble bar has a classic Halloween charm, with a glamorous gold shimmer to give your skin a touch of sparkle without looking shiny. The pumpkin is held underneath running water to begin formulating the glistening bubbles, then the water will start turning a jack-o-lantern orange color.
Rating: 9
Price: $8.95
The Secret Arts Jelly Bomb is the bath fizzy of our dreams. Known widely on Twitter as a gothic phenomenon, this product turns the water a deep black shade and is perfect for a stay-at-home Halloween night. This gothic jelly bomb is sure to treat your senses by filling your bathroom with a sweet cinnamon twist scent. This bath product is well worth the extra dollar. If you are feeling fierce and frightful, I recommend this product.
Rating: 6
Price: $7.75
Then we have the Pumpkin bath bomb. This bath bomb differs from the Sparkly Pumpkin bubble bar because of its powder-like texture and the appearance of the bath itself. This product will turn the water a light orange color and leave a warm, zesty autumnal smell. However, I would recommend sniffing this product in stores to be sure you love it first, rather than purchasing online. It is known to linger even days after it has been used.
Rating: 3
Price: $7.95
The Ectoplasm bath bomb is a spooktacular addition to the Halloween collection this year. This bath bomb has ghosts on the outer shell and will leave your skin glowing from head to toe. Unfortunately, when the bath bomb fizzes in the water, the liquid does not create the picture-worthy bath that Lush is known for, so I prefer the solid form of this bath bomb for bathroom decor. However, this bath bomb does have a refreshing tangerine scent that makes it quite desirable.
My Overall Rating: 8
I highly recommend purchasing from the Lush Halloween collection if you are new to bath bombs or you're looking for an aesthetically pleasing way to enjoy a relaxing fall night. Overall, they all smell very similar to bath bombs from other Lush collections. However, the Halloween collection is set apart from others with its blood orange shades and calming cinnamon scents. If you're hoping to purchase a gift for someone this holiday, you do not want to miss this season's assortment. The appearance of Lush's Halloween selection is by far my favorite of all the other seasons.