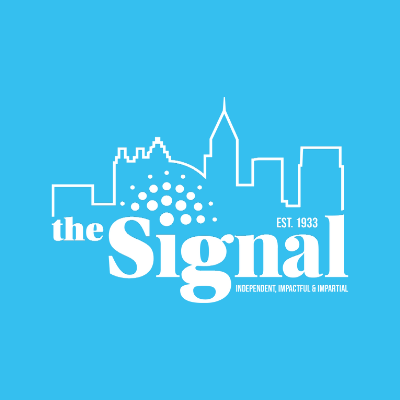 Dear Faculty and Staff,
I am an undergraduate student at our College of Education in the Early Childhood Education department. This is my final year at Georgia State and I am in the midst of completing practicum three for a degree in Early Childhood Education with a dual Special Education certification.
I appreciate the quality of our program and I believe it to be one of the best in the area. I know my degree from this institution will prove very valuable in the workforce and I believe I am being well prepared for a career in the field of education.
That said, the purpose of this email is to convey my frustration with the College of Education and the Office of Field Placement that handle student internships at area schools. We are expected to intern two days each week in various grade levels and content areas in order to gain valuable real world experience in our field. I wholeheartedly agree with this practice and I can honestly say I have learned most of what I use to craft my own educational pedagogy from my work in the field. This is one of the many things that sets our degree program apart from other schools who offer less rigorous approaches.
In saying this, I want it to be understood that I am not condemning the practice of field internships, but I am very upset that I have been placed in Buford at Gwinnett County Schools in an internship over an hour away from where I live. I am required to drive over 100 miles round trip and a total of nearly three hours in the car each of these days that I intern in the field with no compensation whatsoever.
That is an average of nearly $40.00 in gas that I am out of pocket each week. To most that will seem like a menial amount, but to a college student making minimum wage, that is nearly six hours of work just to be able to afford to go to an unpaid internship. Since our program commands four full days of our time each week, myself and others in our program are forced to work only nights and weekends. This in turn leaves us with little time to actually devote to the course work outside of our classes and our internships.
I expressed my dismay originally to Tyanne Pethel in April of this year when I first found out about the location of this placement. She told me there was nothing that could be done about this problem as the placements were limited. Then I contacted Carla Tanguay who then referred me to Tricia Sumpter who also told me there was nothing that could be done about this problem as the placements were limited.
I appreciate their responses and their support and I know it must be a grueling task to place every student in each of our programs in an internship. With that said, I believe something more could have been done. I do not believe that there was not a single other school in the metro area that could not offer a placement for me. There are 59 public middle schools within ten miles of my home. I do not understand why none of these schools could have been checked out before I was placed at a middle school over an hour away.
I have accepted that I will have no choice to but to complete my internship at this school, so I want you to understand that it is not my intent to have that changed. Rather, I want to see this practice changed for my student teaching experience and for other practicum students in progress and starting in our degree program.
Georgia State University is a school that cares about its students. We have a large body of nontraditional students who are working class just like I am. I would like to see that sort of thing taken into consideration by the staff that works with us. In order to continue to boast a marketable, professional and culturally responsible degree program, Georgia State and the College of Education need to be more responsive and sensitive to the needs of its students.
Thank you for your time and consideration of this matter.
Tyler A. Weaver