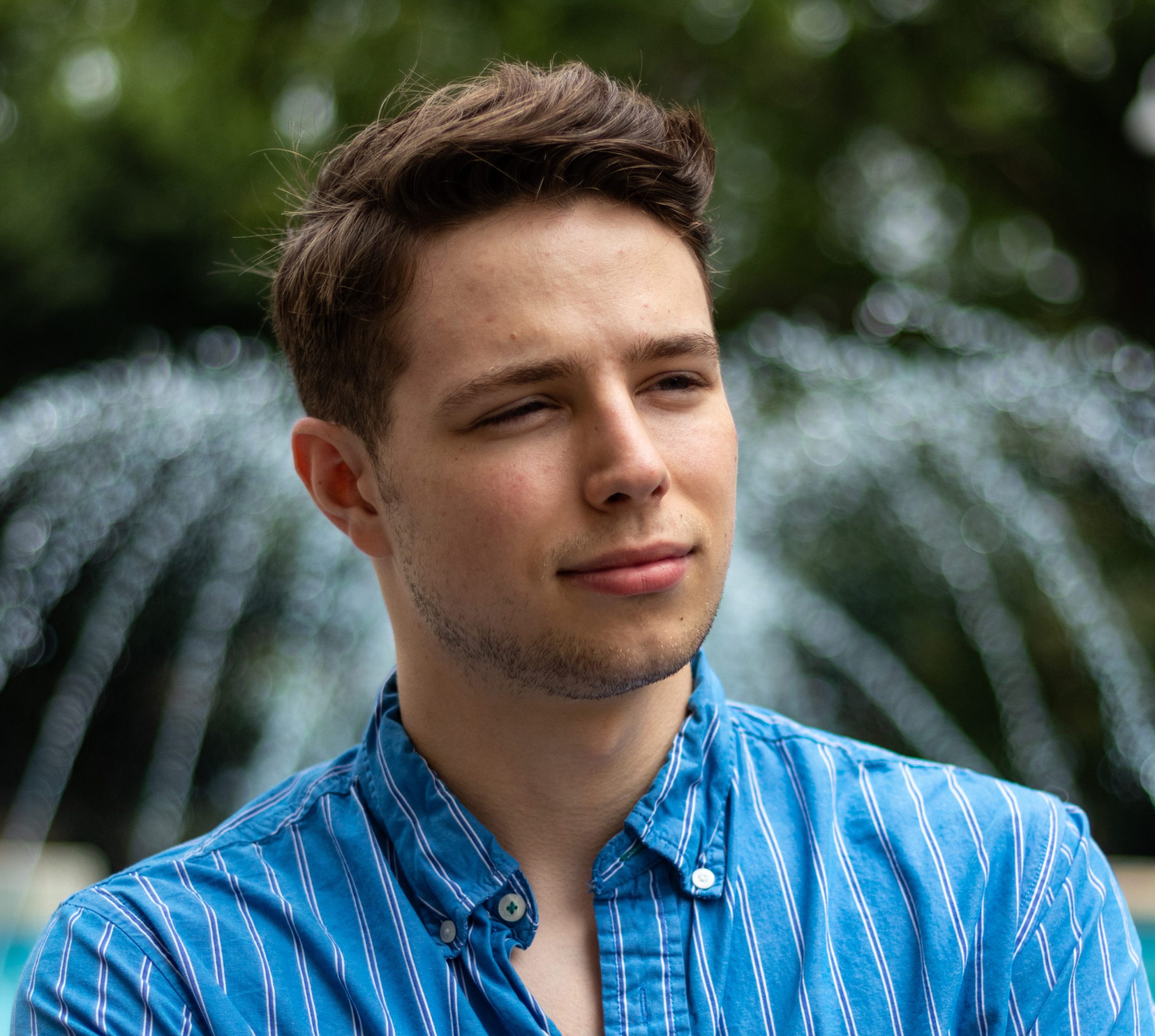 Dear reader,
This year will be a transformative one.
We are less than four months away from a defining moment in our state and nation. On the state level, a gubernatorial race promises to redefine the optics of the South. Will Georgia align itself with the Trump-esque "politically incorrect" rhetoric of Brian Kemp? Or will Georgia support Stacey Abrams, a vocal supporter of gun control and immigration reform and Georgia's first black female nominee for governor?
At the same time, our nation faces a bare-knuckled contest for the direction of this country amid an immensely polarizing administration. At stake are major policy changes, Robert Mueller's investigation and the millions of lives of everyday Americans.
Closer to home, students remain concerned about a myriad of issues that have plagued the university for years.
Should Georgia State continue paying out millions to our esteemed Regents professors while continuing to buckle under the load of students frequenting the financial aid phone lines? Will Georgia State's rapid urban development continue to adversely affect local real estate, effectively pricing out large parts of the Downtown, Summerhill and Mechanicsville communities—communities with residents that have lived here for decades?
Or the communal frustration over the lack of MARTA and BeltLine development. As a former Gwinnett resident, I'll be the first to admit I am immensely proud of our Board of Commissioners approving a MARTA referendum. I was there at those board meetings—I saw our community's outcry for better transit (students from many Atlanta colleges and older commuters had packed the June 26 meeting). But pushing the vote to March instead of November seems like a poor attempt to limit voter turnout.
As Ryan Gravel, father of the BeltLine, has been so vocal about, "MARTA is only committed to one third of the long-promised project in the current More MARTA plan…" Our city, as a hub of rapid community development and rising population, deserves more than concrete parking decks and undeserved transit areas.
Lest we forget the second on-campus shooting in just over a week, this time involving active gunfire between Georgia State police and the suspect.
I can't help but be reminded of the drug-deal-gone-bad shooting that took place in March of 2016, which ultimately led to the demotion of Chief of Police Connie Sampson by an "outraged" Mark Becker. Who will the university throw under the bus this time? And more importantly, what is the university doing to curb this violence?
Long story short, we have a lot on our plate.
A NEW VENTURE
On Aug. 10, The Signal entered into a partnership with MBDM Group, LLC, an Atlanta-based boutique marketing agency. MBDM first approached The Signal in May with an intent to change the narrative of the "digital crisis" that student newspapers are facing across the country.
At this partnership's core, we are focused on building a sustainable network of news and community. Whether it's getting the week's latest news in your inbox every Friday, browsing Atlanta's budget-friendly events on The Signal or networking with other student organizations to create never before seen experiences, we want to be where you are when you need us.
"MBDM is very excited to work with The Signal this coming year," Julie Thompson, junior account executive at MBDM, said. "We intend to develop a structure of autonomy and financial independence within the paper for years to come. Additionally, we hope to benefit the entire campus by facilitating communications between administration and student organizations within the framework of The Signal. Together, we build."
I'm confident in MBDM not just because of their previous work but because they understand our perspective; Julie was previously a writer for Georgia Gwinnett College's student newspaper, The Globe.
As we enter the 2018 school year with a reinvigorated strategy and a keen focus on the sustainable development of our business and community, our sights aim high. And if you want to be a part of the picture we're painting…
BUILDING A MODERN MEDIA ENTERPRISE
…We're always hiring. For 84 years, The Signal has been known as the spot to kickstart a successful journalism career. The (amazingly talented) alumni of The Signal have spread across the country and landed in the offices of Time Magazine, Vice Magazine, CNN, the Atlanta Journal-Constitution, Creative Loafing, Atlanta Magazine, Curbed Atlanta, WSB-TV, WABE, 11Alive and so many more.
But what if The Signal was also the place to kickstart a career in graphic design, web development, video production and photojournalism? Well, it is.
Our reporters and their stories are the lifeblood of The Signal. But without our marketers, our illustrators, our web devs, our video producers and our photographers, The Signal's storytelling would suffer.
That's why this year we're making it more clear that even if you're not a journalist yourself, you can still find a place at The Signal.
As I write this, I am surrounded by a flurry of fingers on keyboards as our editors come to a close on our first issue of the year. Through this team, The Signal will facilitate the discovery of truth, the process of discussion and the evolution of change on Georgia State's campuses. We are a voice for and of the students, and that will never change.
As we have been for 84 years, we are deeply ingrained in this community. Wherever you are, we will be. Whenever there's a story to be told, we will tell it with integrity and objectivity.
Your support means the world to us, but we will never beg for it, only earn it.
Daniel Varitek
Editor-in-Chief