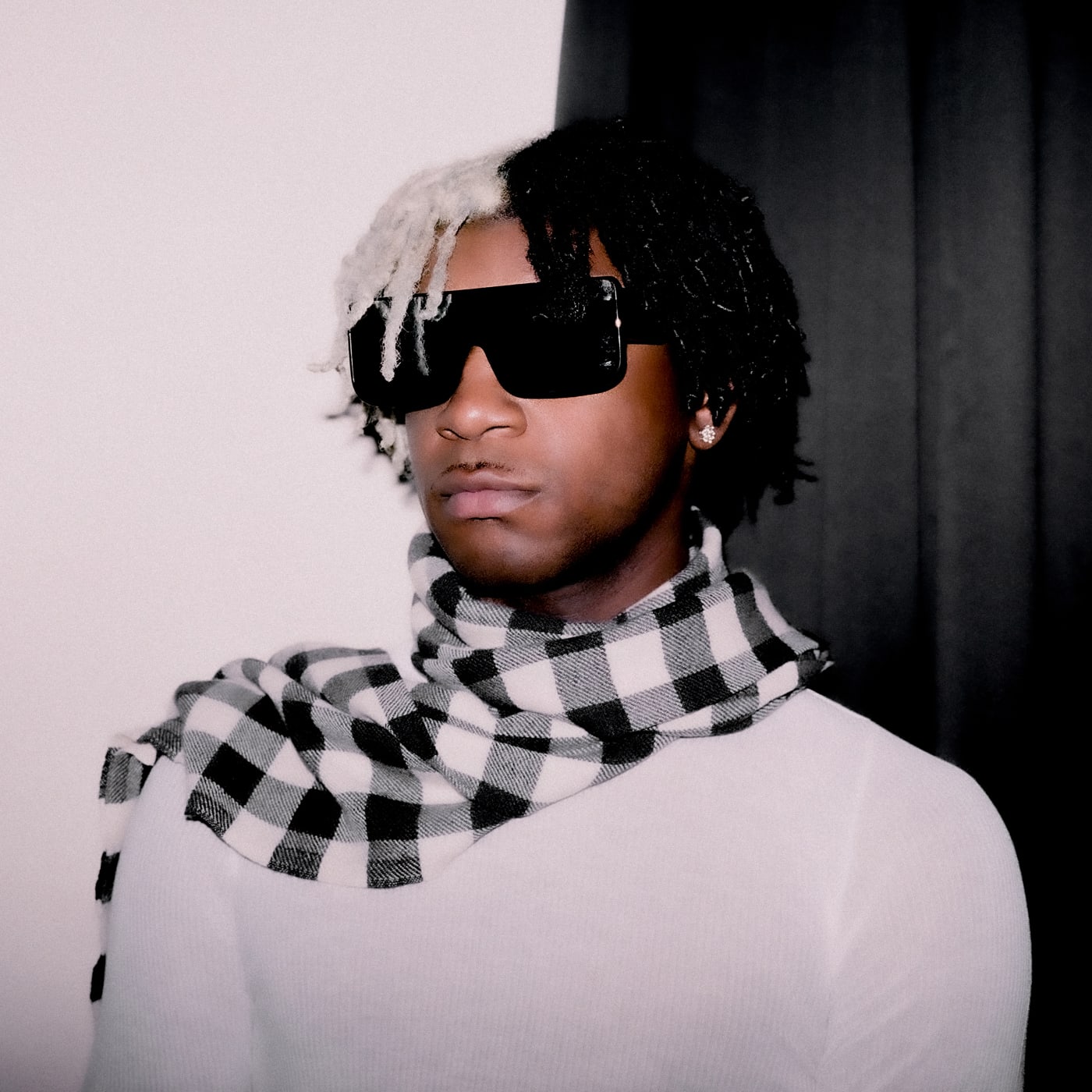 It's the first day of cool temperatures in Atlanta, and what better way to celebrate the coming of fall than going to a sold-out Ken Carson show. Ken Carson is one of the forerunners of the underground scene currently, and one of the rising stars of Playboi Carti's Opium label alongside Destroy Lonely and Homixide Gang. Following the release of his sophomore album "X," Ken would go on to announce the X-Man Tour, with fellow Opium signees Destroy Lonely and Homixide Gang as openers.
To say that Ken Carson fans are dedicated is an understatement. An hour before the concert started, there was a line of at least 200 people, most of whom were dressed in all black, in clear imitation of Carson's preferred color scheme. As soon as doors opened the energy completely shifted.
"MOSH PIT! MOSH PIT!" someone screams, and the crowd responds by opening the pit before any music even begins to start playing. The energy in the room was infectious as these silent mosh pits slowly began to spread their way across the crowd, egged on by the horde of iPhones trying to capture these moments.
After a quick DJ set that holds similar energy, the duo Homixide Gang comes out and sets the tone for what the entire show is going to be from here on out. It's a wild set, with the speakers carrying the drowned-out bass of their beats well as they constantly command the audience to open up the pit. It's not an exaggeration to say that there wasn't a single moment without a mosh.
After Homixide Gang's set, Destroy Lonely comes out around 30 minutes later and his set is definitely the highlight of the show. Coming out practically unannounced by the DJ aside from the opening synths of his song "JETLGGD," Lonely instantly brings the crowd to life with his energy, with a similar all gas no breaks approach. What separates Lonely's set is the fact that his performance skills seem to be the best out of Opium's rising stars right now. He's still incredibly loud, but his delivery is clear, his vocals are focused, and he raps most of his songs without running out of breath. It's an incredibly captivating performance, but also only a teaser for what's to come.
Finally, it's time for the reason most people are here. The X-Man himself. The lights darken, synths and bass start rattling from the speakers and Ken Carson emerges screaming "GO!" as the opening chorus to his song of the same name and a call to action for the crowd to go absolutely insane.
Ken's set has the energy of the last two sets but up to eleven. There are no slow Ken Carson songs per set, so of course, the mosh pits return except this time it's practically the entire floor area joining in on the anarchy of the pit. The closest thing that there is to a break in the concert is Ken sarcastically asking the crowd "Are you tired?" to which the crowd always responds with a resounding no.
Ken as a performer is incredibly animated, he's constantly screaming his lyrics and running around on both sides of the stage to energize the crowd. Aside from performing, he was a man of few words, aside from asking if the crowd was tired the only non-lyric words to leave his mouth consistently were "Open that sh*t up!" The crowd responded to his energy in kind by screaming his lyrics and moshing like it was their last day on earth in a concert that is best summed up as the best example of call-and-response ever.
Ken Carson's performances are a chaotic, adrenaline-inducing affair that definitely isn't going to be everyone's cup of tea but going to this show as only kind of a Ken Carson fan, one starts to understand just why this man can sell out a tour. In terms of energy, there are few artists in the rap game that can move a crowd as well as he can. The X-Man tour, if anything, proves that Ken Carson can hold his own without being constantly tied to Playboi Carti.