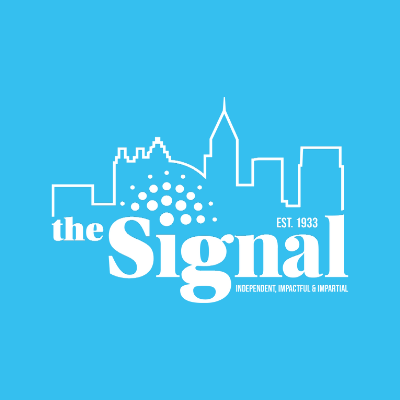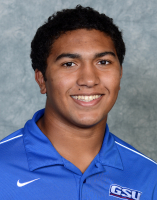 In a time where college football players off-the-field antics are broadcasted more than ever, Allstate Insurance Company has announced a record number of players whose actions represent good deeds.
On July 14, 197 college football athletes were nominated for the 2015 Allstate AFCA Good Works Team, known as the most prestigious off-the-field honor for a college football student.
Among the nominees stands Georgia State tight end Keith Rucker. Entering his junior season, Rucker has participated in Red Cross blood drives, distributed hygiene kits to the homeless, volunteered at a handful of community events, and has enjoyed visiting patients at Children's Healthcare of Atlanta.
"As College Athletes, it's important that we give back," Rucker said Thursday afternoon. "It's an honor to be nominated […] because we have so many guys on our team who are involved in community service."
The selection committee consists of former Good Works Team members, media members, current AFCA President Tommy Tuberville, 1987 AFCA President LaVell Edwards, and the Executive Vice President of Allstate Brand Distribution, Jim Haskins.
If Rucker (son of former NFL Player Keith Rucker Sr.) is selected as one of the 22 players on the Good Works Team, he would join an elite list of college football legends such as Colt McCoy, Robert Griffin III, Peyton Manning and Eli Manning.