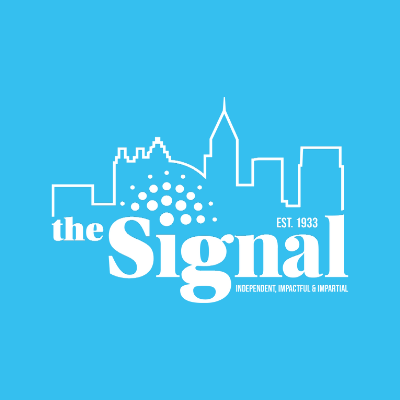 Score: 7/10
Following up two ponderous, unsuccessful records has to make for an interesting time in the studio. On the one hand, it may be tempting to simply refine the same approach in hopes that yesterday's failure wasn't an utter disaster but just a near-missing of the sonic bull's-eye.
More often than not, however, bands return to the comforting familiarity of their roots. For Hicksville, Virginia's Karma to Burn, that means reconnecting to the primordial urgency and cannabis-infused riffage of their first three records–and their youthful vitality. The band's sixth full-length album, Arch Stanton, finds Karma to Burn doing exactly that.
Throughout the record, volcanic riffs, courtesy of axe-man Will Mecum, surge and snap over winding, propulsive bass in sinister, darkened tones. Cymbals crash and fall in a savage dance around the pounding rhythms. Each instrument comes together for smoldering jam after smoldering jam.
In its 37-minute run-time, not a single vocal melody is anywhere to be heard. Arch Stanton never pretends to be something other than what it is: A meat and potatoes heavy rock album. That's certainly not a count against it though, especially when the record jams as hard as it does.
Nowhere is the band's renewed energy more clearly felt than in Arch Stanton's opening track "Fifty Seven." Charging straight through the gates of amplifier-worship with commanding authority, the song cements itself as a wall-shaking hit as it barrels forward at breakneck pace. Moreover, it's a statement of purpose for the band, who for the past few years seemed teetering on the edge of irrelevancy. Elsewhere, "Fifty Five" may just win out as one of the year's leanest metal cuts, riding along an irresistible groove and one of the year's meanest guitar licks.
If any criticism should be leveled at Karma to Burn's sixth album, it's that the record never dares to venture beyond the confines of its predecessors and certainly not from its source material. Listeners harboring even a vague familiarity with the stoner metal genre will undoubtedly feel they have heard this album before – and for all intents and purposes, they probably have. More than twenty years in, Karma to Burn may not run on innovation, but it does run on the power of a distorted guitar. Sometimes, that's all it takes.
Verdict: With Arch Stanton, Karma to Burn re-proves their competency as a meat and potatoes stoner metal band.