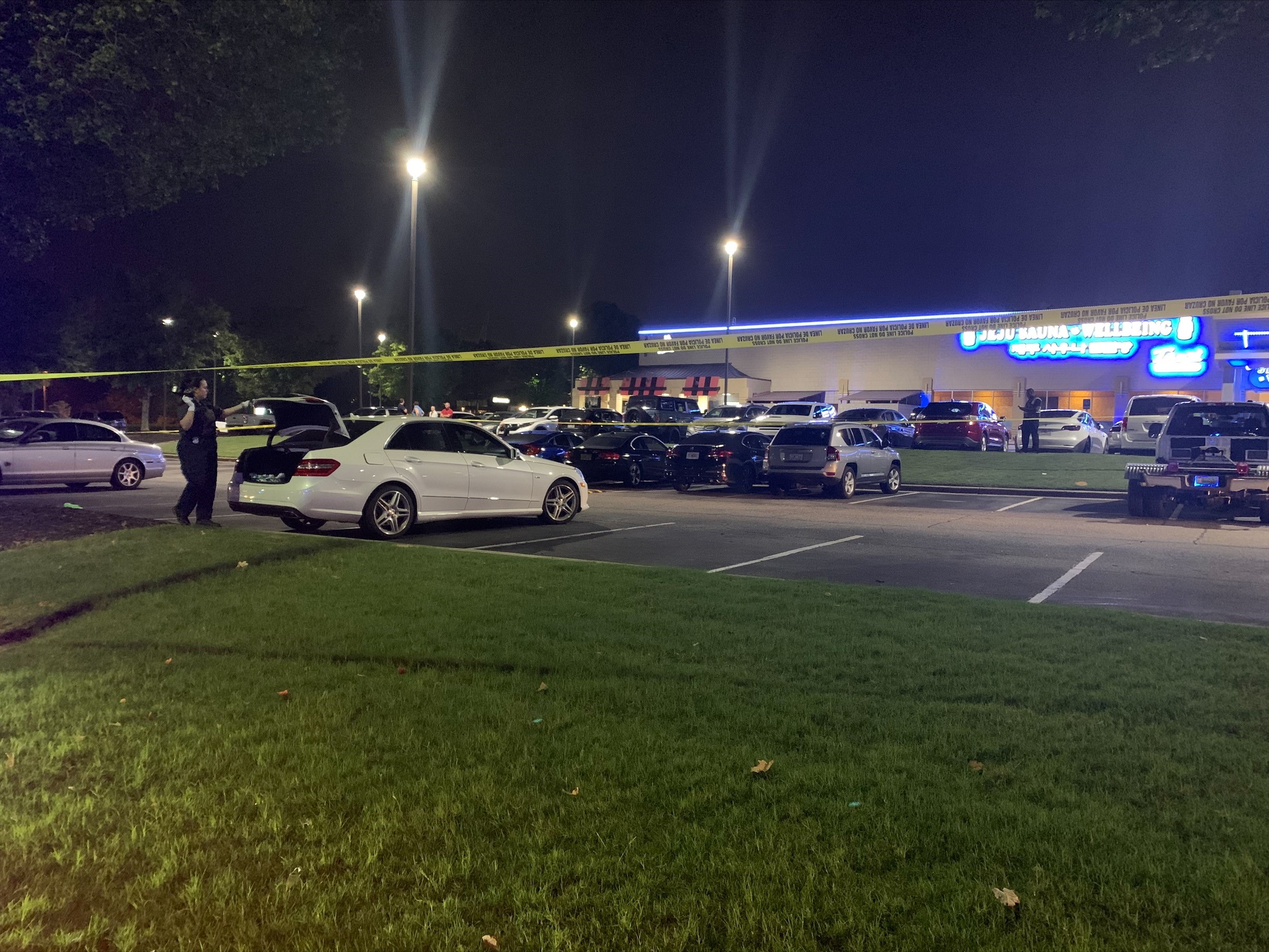 On Sept. 12 Tuesday evening, police officials discovered the body remains of a Korean woman in her 20s to 30s in Duluth, otherwise known as Koreatown or K-Town.    The remains were found inside the trunk of a silver Jaguar outside of a well-known Korean bathhouse called Jeju Sauna located about 25 miles North of Atlanta.
Law enforcement officers received a call from one of the suspect's family members. They discovered the deceased body while retrieving an item from the vehicle. Authorities proceeded to search for the home associated with the vehicle. Police say the "Soldiers of Christ" beat, starved, and hid the victim in the basement until she died. The victim weighed 70 pounds when found in the parking lot. The Spa addressed the incident on its Instagram page, noting that it was unrelated to its business operations and confined to the parking lot area.
Why is this kind of crime happening in a heavily Asian-populated community? A potential factor could be the presence of bars in the area that operate late into the night, as these establishments can attract individuals involved in criminal activities such as gang activity. It is well known that K-Town is a popular spot for teenagers to get drunk due to the lack of ID checks from struggling businesses. Many self-owned Korean businesses struggling for revenue often turned a blind eye to this practice in pursuit of profits. Local teenagers regarded  K-town as a weekend getaway to "have fun."
Businesses could also over-charge or expect more significant tips to benefit from serving underage clientele. A popular bar among teenagers in the area is "Agit," which translates to "hideout" in Korean. Agit eventually shut down for unknown reasons. It could be because of the increasing suspicions from the police due to the establishment facing frequent reports and visits from many outraged parents. It's also worth mentioning that many self-owned Korean businesses are known to hire employees illegally to pay them under the table and prefer cash transactions over credit. They are allowing businesses to lie about their total income to avoid paying higher taxes.
The police identified all six suspects as Gawom Lee, 26; Joonho Lee, 26; Hyunji Lee, 25; Juoonhyum Lee, 22; and Eric Hyun, 26. According to CNN, one of the arrested suspects is a 15-year-old juvenile facing adult charges. Police say all face charges of felony murder, false imprisonment, tampering with evidence, and concealing the death of another. The victim's name has yet to be identified due to pending notification to her family residing in South Korea. The South Korean consulate in Atlanta declined to comment on the case when contacted by CNN.
The lack of response from The South Korean consulate didn't come as a surprise. It seems the Korean consulate hopes the case will "fade out" instead of actively addressing the incident. As someone of Korean heritage, the tendency to avoid conflict is a common defense mechanism to dodge embarrassment or shame.
The following day, a man was found dead in a pickup truck near the Gwinnett Place Mall at approximately 12:45 p.m., just walking from the Jeju sauna spa. The Atlanta News reported the details. Law enforcement officials noted the presence of multiple bullet holes on the driver's side of the truck, although they did not confirm whether the individual had been shot.
Gwinnett Place Mall has experienced a significant decline since its foreclosure. Despite the mall's abandonment, it remains a notable destination for many members of the Korean community who visit it primarily for Mega Mart, a popular Korean grocery store. Mega Mart's presence helps sustain some activity within the mall. Gwinnett Place Mall is also recognized for the fictional Star Court Mall featured in the hit Netflix series Stranger Things in 2019. As a massive fan of 'Stranger Things,' I was thrilled to hear that the cast was just miles from my home. The mall's eerie atmosphere served as a perfect set for Stranger Things. In the series, the Star Court Mall was filled with people and became a colossal hangout for the characters, which is ironically the complete opposite in reality. The year before Stranger Things decided to film at Gwinnett Place Mall, the body of a 19-year-old woman was found in the food court plaza inside a vacant Subway that was unnoticed for weeks, as reported by The Atlanta Journal-Constitution.
What could be the reasons behind all the homicides, and why is it happening in K-Town? Could all these homicides be a coincidence? Or are there contributing factors to explain these tragic events? Statistically, the crime rate index in Duluth, GA, is 33.3, which isn't terrible. But the rising crime within the past three years is extremely high, at an index of 66.7, found on Numbeo.com. To foster unity among people from diverse backgrounds and maintain a strong sense of community within K-town, it's crucial to address issues such as gang activity and nighttime disturbances through a collaborative effort between community members and law enforcement, which involves proactive crime prevention measures. By collectively eliminating crime opportunities and promptly reporting any suspicious activities, we can reassure residents that Duluth remains a safe and welcoming place for all.