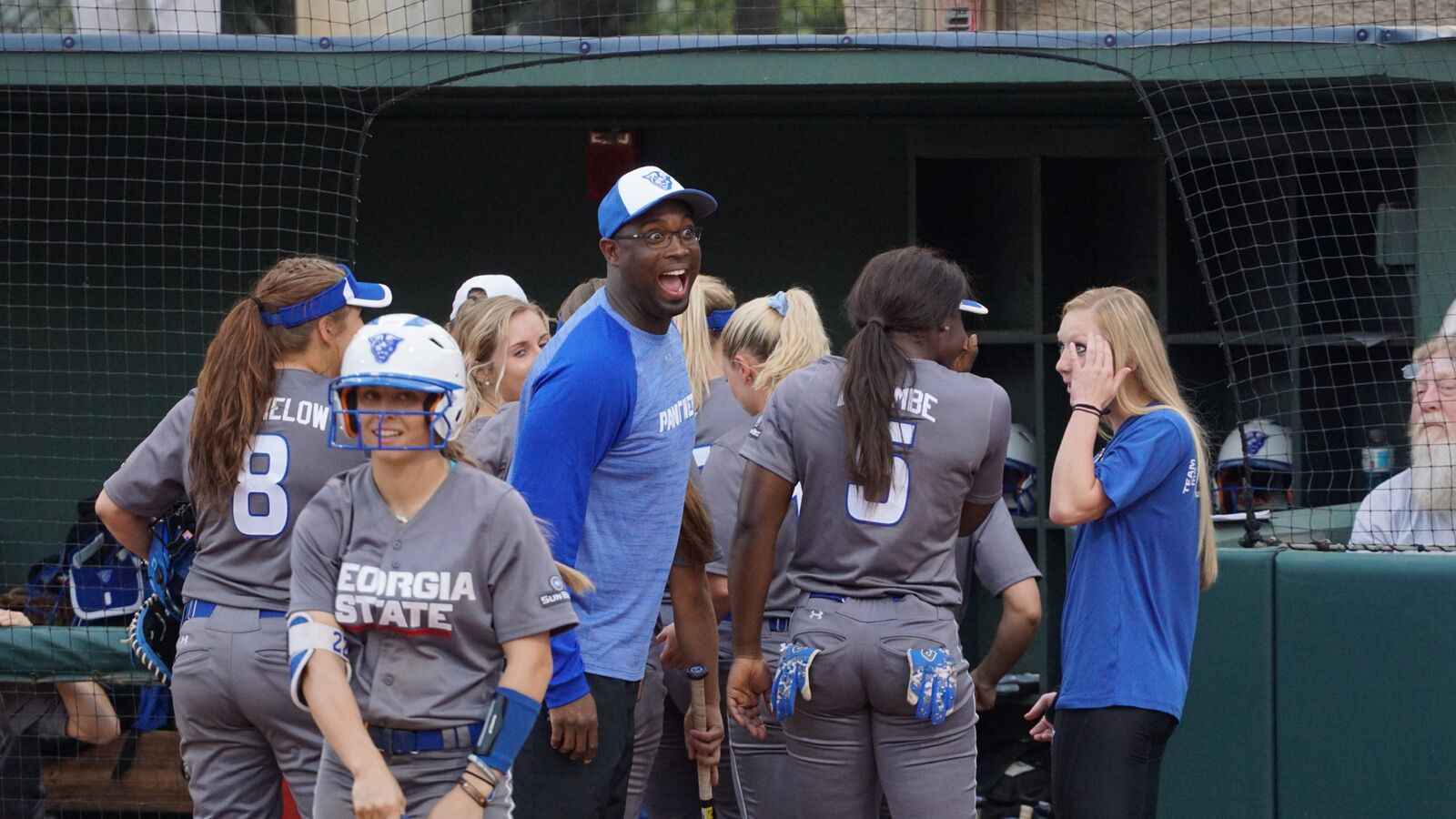 Daniel Stockdale was volunteering his time to help out with the Georgia State softball team for the past year and did a tremendous job with the pitching staff. His efforts were rewarded with a bump to a full-time position earlier this summer.
"Just humble," Stockdale said. "And thankful, that's pretty much it. I thought about our pitching staff; I wouldn't be in the position that I'm in today had they not performed well during the season for our team. And just excited about the future with the rest of the players on our team. I wanted this position when he became available."
Stockdale will be in charge of the pitchers and catchers in his new role. His impact on the pitching staff was significant; pitchers Mandy Chance and Kinsley Jennings threw over 300 innings combined this past season and put up an ERA of 3.70 and 3.74 respectively. Those are impressive numbers considering all of the innings and pitches that they logged.
There were also critical contributions by Emily Soles and Mallory Parson. When Stockdale first came in, there was one specific thing that he wanted to change about the pitching staff.
"I wanted to give them a voice," Stockdale said. "I think before me taking over the pitching staff, I think the pitchers felt like they didn't always have a voice in the game plan."
Stockdale started his coaching career in the world of baseball at Shorter. He is a former baseball player, so softball was a natural fit for him. Stockdale then went on to coach at a few high schools before getting his first real opportunity at Savannah State. After a few years at Savannah State, he became the head coach at Albany State.
Once his time was done at Albany State, Stockdale became an assistant coach at Memphis before coming to Georgia State in 2018. And after coaching baseball and softball for years, softball is his favorite.
"Softball, there's not even a question," Stockdale said. "The girls are much more humble, they are open to learning, they are willing to learn, they have a fire about themselves, and they have a confidence level about themselves as well."
Stockdale now hopes that what he learned from his previous stop will help to be successful here at Georgia State.
"When you're a head coach you learn what a good assistant really looks like," Stockdale said. "And there are a lot of things that good assistant coaches do: they are self-starters, they don't need a lot of direction, they treat the program as if it's their program as a head coach. And that's what I look to do in this role."
Stockdale knows that he will have his work cut out for him without Jennings on the mound or Ivie Drake behind the plate this upcoming season, but he is up for the challenge.