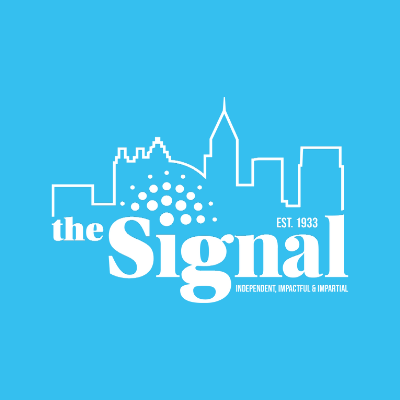 Many students at Georgia State have played sports at some point in their lives, either in a youth setting or even at the high school level. Georgia State's intramural sports programs offer a way for students not involved with the varsity sports team to have fun and stay active while playing in a competitive environment.
There are a variety of sports open to students both semesters, with opportunities to play in racquetball, flag football, indoor soccer, indoor and sand volleyball and arena ultimate frisbee leagues as well as one-day golf, billiards and table tennis tournaments. Intramurals are open to any student, free of charge.
"We provide most of the equipment, we obviously provide the facilities, we provide the officials," Assistant Director of Recreational Services Andy Hudgins said. "So all the students need to do is form a team from their roommates or classmates or friends who go to Georgia State or a student organization."
Students can create an account at the Georgia State Intramural Sports website, gsuim.com and after logging in, can click on the link for the sport they want to join. From there they can create their team, come up with fun or silly names, grab a team color and get ready to compete against their fellow Panthers.
For students who are looking for a team, or are just interested in the sport but don't have much experience, Intramurals offers them a chance to sign up as free agents. They can do this through their account at the intramurals website and be picked up by teams looking for new players, which makes it a fun and healthy option for building friendships.
"We send a list of all the free agents to all the team captains and hopefully they'll need some extra players that way," Hudgins said. "In the past, if there is a large number of free agents, we try to form a team out of the free agents. Sometimes it works out and sometimes it doesn't. We do what we can to try and get people on a team."
Intramurals aren't just a chance to stay active and meet new people. They also offer a competitive environment. Each sport offered crowns a champion at the end of league play or the tournament. Teams that compete in multiple sports are offered the chance to win the Frank B. Jernigan Cup, which rewards good sportsmanship, organization and leadership.
Most sports take place at the Georgia State Recreation Center Monday – Thursday from 6 p.m. to 10 p.m. Outdoor sports such as flag football take place at Panthersville Sundays from 12 p.m. to 8 p.m. or 9 p.m. The golf tournament takes place at an off-campus golf course and the billiards and table tennis tournaments take place at the Rec Center's Game Room.
"It's fun. There are different skill levels that we have and anybody can play intramurals—it's not just for the elite," Hudgins said.
Registration for most fall sports is now open and more details can be found in the Recreation Rap-Up that can be found in the Student Recreation Center and around campus.