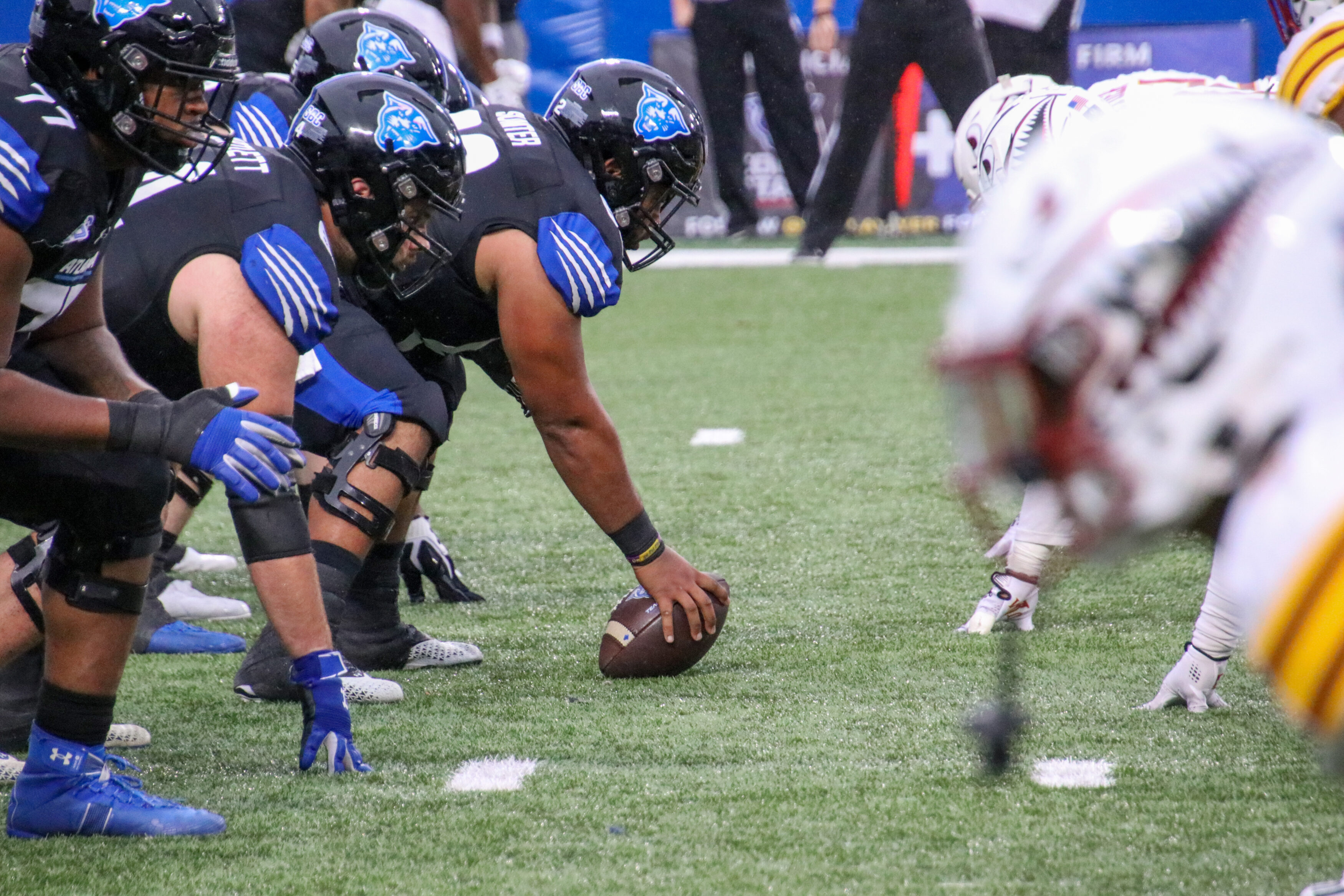 Last season, the Georgia State Panthers played a disappointing season, finishing with a record of 4-8 and placing last in the Sun Belt conference. The upcoming season won't be much easier than last, as the Panthers are hosted by opponents such as fifth-ranked LSU paired with the loss of many seniors including star running backs Jamyest Williams and Tucker Gregg.
According to analysts, the upcoming season is expected to follow a familiar pattern of underwhelming performance. A consensus among experts places the Panthers with a projected record of 6-6, positioning them once more near the bottom of the Sun Belt standings.
The front office has seemed to make up for the significant loss in players and Georgia State was able to sign a total of 30 players including 18 transfers, with edge defender Kevin Swint from Clemson being the most notable of the bunch. Equipment manager Quinn Stockman mentioned Swint's leadership saying "He's kind of like a leader in the locker room, especially from coming from a power five school and just bringing that presence in the locker room." The senior linebacker came to Death Valley as a four-star prospect and in three years produced 22 tackles and half a sack but looks to improve his resume as he enters his final year of college football.
The Panthers also signed freshman three-star wide receiver Quentin Thomas from Eagles Landing High School. The six-foot-one Georgia Native recorded 65 catches for 1136 yards and five touchdowns during his high school career. Coaches hope Thomas can help fill the void left by number one Jamari Thrash, who transferred to Louisville during this past offseason.
Much of the attention though will be focused on quarterback Darren Grainger. Last season he not only led the team in passing yards, but led the team in rushing yards with 734 and six touchdowns. If the Panthers can pair this dual-threat ability with another explosive rusher such as Marcus Carroll, they could give Troy a run for the top spot in the Sun Belt.
Head coach Shawn Elliot's approach this offseason following the underwhelming 2022 campaign is to force the team to overcome uncomfortable situations by telling reporters, "I knew our football program had to become uncomfortable for the next six months, from our coaching staff, to our athletic trainers, to our equipment managers, to every single player on our roster, we had to become uncomfortable. We had to find situations that we had to overcome that will better ourselves this fall, and I think we hit a home run." Being comfortable played a part in the downfall a season ago as they were 0-5 in one-score games where in each loss Georgia State held the lead at one point during the game.
Georgia State kicks off the season at home against Rhode Island and Connecticut with a determination to send a strong message, signaling to the rest of the Sun Belt that they have returned to compete for the Sun Belt as they did in 2021 and prove doubters wrong.