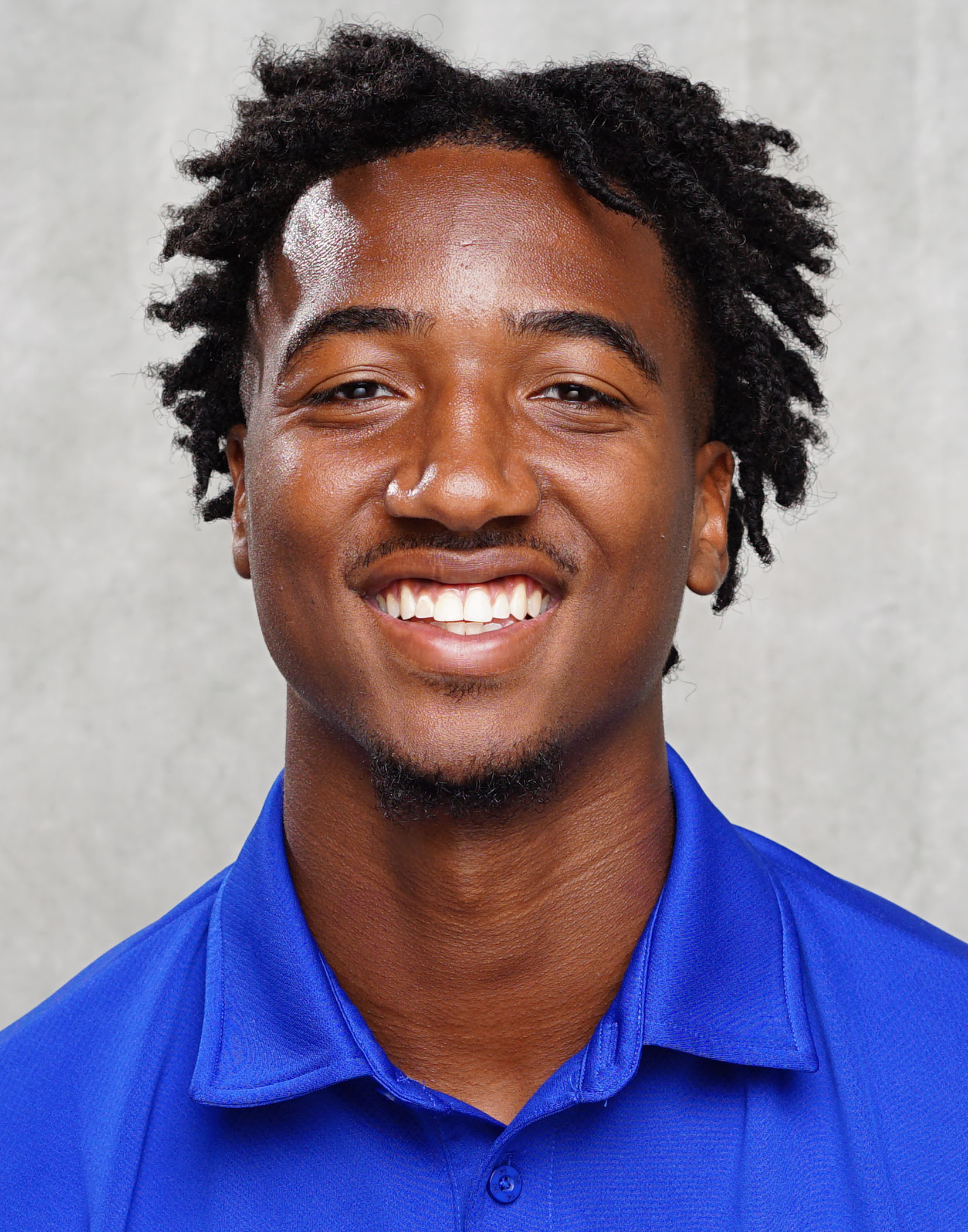 Darren Grainger took over as the Panther's quarterback in 2021 after starting his collegiate career in 2019 at Furman University. In his first year as the starter at Georgia State, Grainger enjoyed great success that was capped by MVP honors in the TaxAct Camellia Bowl.
 He passed for 1,715 yards while leading the Sun Belt in rushing with 670 yards and three scores. Grainger threw 19 touchdown passes and just four interceptions in his 11 starts. His 19 touchdown passes are 3rd all-time at Georgia State. He led the Panthers to an 8-3 record and a bowl win.
 Grainger showed he was made for the bright lights when he completed 15 of 19 passes for 203 yards and three passing touchdowns in his first bowl game as a Panther. He rushed for a career-high 122 yards, including a 34-yard scamper for a touchdown.
 Grainger's elite athleticism helps him extend plays and make them off-script. Considering how the game has evolved, it is almost a necessity to have a quarterback who is mobile enough to get outside of the pocket when the protection collapses. Grainger doesn't only rely on his legs to get the job done, he also has a cannon for an arm, and his accuracy is underrated.
 The 2022 season has been challenging from a team standpoint; being 2-5 to begin the year isn't where they want to be. Sitting at a 1-2 record against the Sun Belt there is still hope within the building that they can turn the season around. They won seven of their last eight games in the 2021 season and dug themselves out of an early hole. Grainger and the Panthers believe they can emulate last season and right the ship before it gets out of hand.
 Grainger has gotten off to an excellent start this season. He has thrown for 1,287 yards, 12 touchdowns and six interceptions through seven games. He has rushed for 404 yards and three touchdowns. The improvement is evident when you watch Grainger command the offense with a year in the system, and the numbers through seven games support that.
 The rushing attack has been the bread and butter for the Panther's offense. Tucker Gregg and Jaymest Williams are two dynamic running backs that have enjoyed career years, but a lot of the running game's success hinges on the fact that the defense has one more threat to worry about with Grainger's legs and his ability to turn a broken play into a positive gain. The defense can't sell out to stop the tandem of backs when they also have to worry about the quarterback taking off with the rock.
 Grainger has shown a willingness to sit in the pocket and make his reads but is not afraid to use his elite speed to get out of a jam. The Georgia state staff does a great job of calling plays that build off his strengths. Designed quarterback runs, play-action and misdirection are all staples in the Panther's offense, and it suits very well for his dual-threat style of play.
 "He's good at a lot of things," Coastal Carolina coach Jamey Chadwell said. "He can stretch you with the vertical game, and he's just as good when he gets outside the pocket. They do a good job putting him in the right position, and they have good players around him. He is by far the most talented player we've seen to this point."
 Grainger elevates the offense to new heights and has been a fantastic addition to the Georgia State roster. Grainger and the Panthers will look to ramp it up in the coming weeks and turn this season around like they did just one year ago.