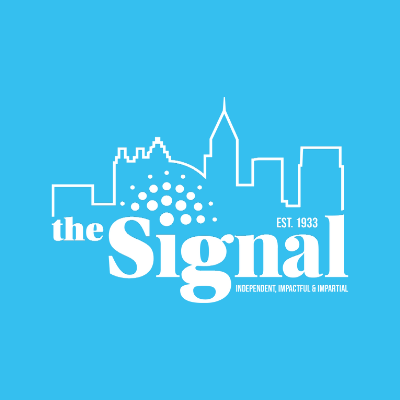 This summer 19 students from the Cecil B. Day School of Hospitality interned at the XXX Summer Olympic Games in London. Representing Atlanta-based beverage company Coca-Cola, students worked venue operations at different sites throughout Olympic Park.
Georgia State was the only university from the United States to work with Coca-Cola during the Olympic games. Nurturing the existing relationships between the two, Dr. Debby Cannon, Director of the School of Hospitality, approached Coca-Cola about Georgia State students interning at the Olympics.
Coca-Cola enjoyed the service element offered by the hospitality department and the dynamic that young students bring. In late February Cannon began working closely with the director of venue operations at Coca-Cola's London office, their efforts culminating in the participation of 19 interns in the largest event in the world.
"It was a great exercise in what we [the School of Hospitality] stand for and what we say we stand for as a university: learning to work with others to get the job done to the best we can get it done," Cannon said.
Starting in mid-July, students worked at Coca-Cola venues throughout Olympic Park, from Olympic Stadium, home of the opening and closing ceremonies and track and field events, to Olympic Village, which housed the athletes during the Games.
Each student was part of a team composed of individuals hailing from across the globe. Several found themselves the only Americans on their teams, giving them the ultimate lesson in cultural diversity.
Those lessons left their mark.
"I didn't realize how much fun I would have with different types of people just by being open … not having preconceived notions about how someone is going to be just because they're from a different country," said Adeola Sokunbi, a School of Hospitality alum.
The Games left them with other unique memories, too.
"I got to see [Jamaican sprinter] Usain Bolt, and I saw the Queen [of England] also!" said Ashley Shan, a senior majoring in hospitality.
Not to be outdone, Airlia Perez, also a hospitality-majoring senior, said, "I stocked the Queen's fridge!"
Because of the success with the London Games, both Coca-Cola and Georgia State are looking at the possibility of sending students to the 2016 Summer Games in Rio de Janeiro.
"It's a once-in-a-life [time] opportunity," Cannon said, that will leave these students with more than just a great tidbit to add to their resumes.
And when asked the all-important question Coke or Pepsi? Their answer is unanimous: "Coke!"