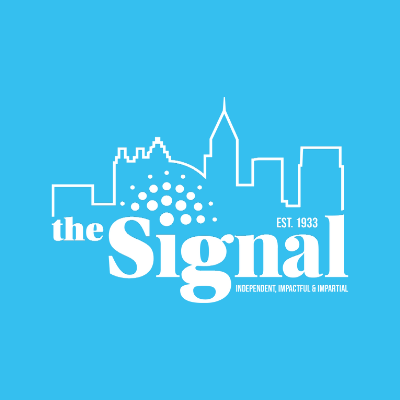 Homecoming is one of America's grand traditions. It's as American as apple pie or baseball. The majority of high school freshmen look forward to homecoming – their first real, big, formal dance. But that feeling doesn't seem to translate to college freshmen here.
At Georgia State, homecoming isn't the biggest on-campus event of the year for the majority of students. Most students don't go to the Royal Ball or the homecoming football game, and the majority wouldn't even recognize what some might see as an "elitist" minority without their sashes on. Homecoming isn't on every student's radar.
The reality is Georgia State is not like other Southern schools that become fully immersed in homecoming spirit each year.
We're a city campus in the most urban way. Schools like Georgia, Alabama and Auburn can stop everything and focus on homecoming largely because the layout of their campus allows it.
A full-fledged parade around their campuses doesn't mean stopping metropolitan traffic and disrupting the business of companies in the area. And when we do stop traffic, it's to parade golf carts, not fully decorated pick-up trucks.
Unlike in Atlanta, the schools in these cities are the main attractions, so they have that unified campus feel. Georgia State is also an essential, integral part of the downtown community, unlike other schools that are offset from the rest of the city, like Georgia Tech.
Despite how many new residential facilities have popped up on campus in recent years, Georgia State is still primarily a commuter school with a great number of nontraditional students. A good portion of our student body works during the year to support people other than themselves.
In addition, the majority of our student body doesn't have the extra time or energy to put a spotlight on a week's worth of festivities, especially during a week that's often filled with midterms, exams and papers.
As shown by the annually sold-out Royal Ball, there is a percentage of students who care enough about homecoming to get dressed up and join the fun. However, students who don't make homecoming a priority shouldn't feel guilty.
Not attending homecoming events doesn't automatically point to a lack of school spirit; even if it did, college is ultimately about getting an academic education, not a social one. Though it's important to further develop social skills in college, our courses and degrees are in academic fields of study. Those students who do go to homecoming events shouldn't guilt others into attending or consider themselves more prideful in their school.
Despite the large student body disengagement, however, homecoming is growing with each incoming freshman class, as suggested by the Royal Ball's move from the Student Center to popular downtown venues, and we should welcome this growth. Students who wish to uphold tradition and those who do not wish to should embrace our school's uniqueness and omit judgement.