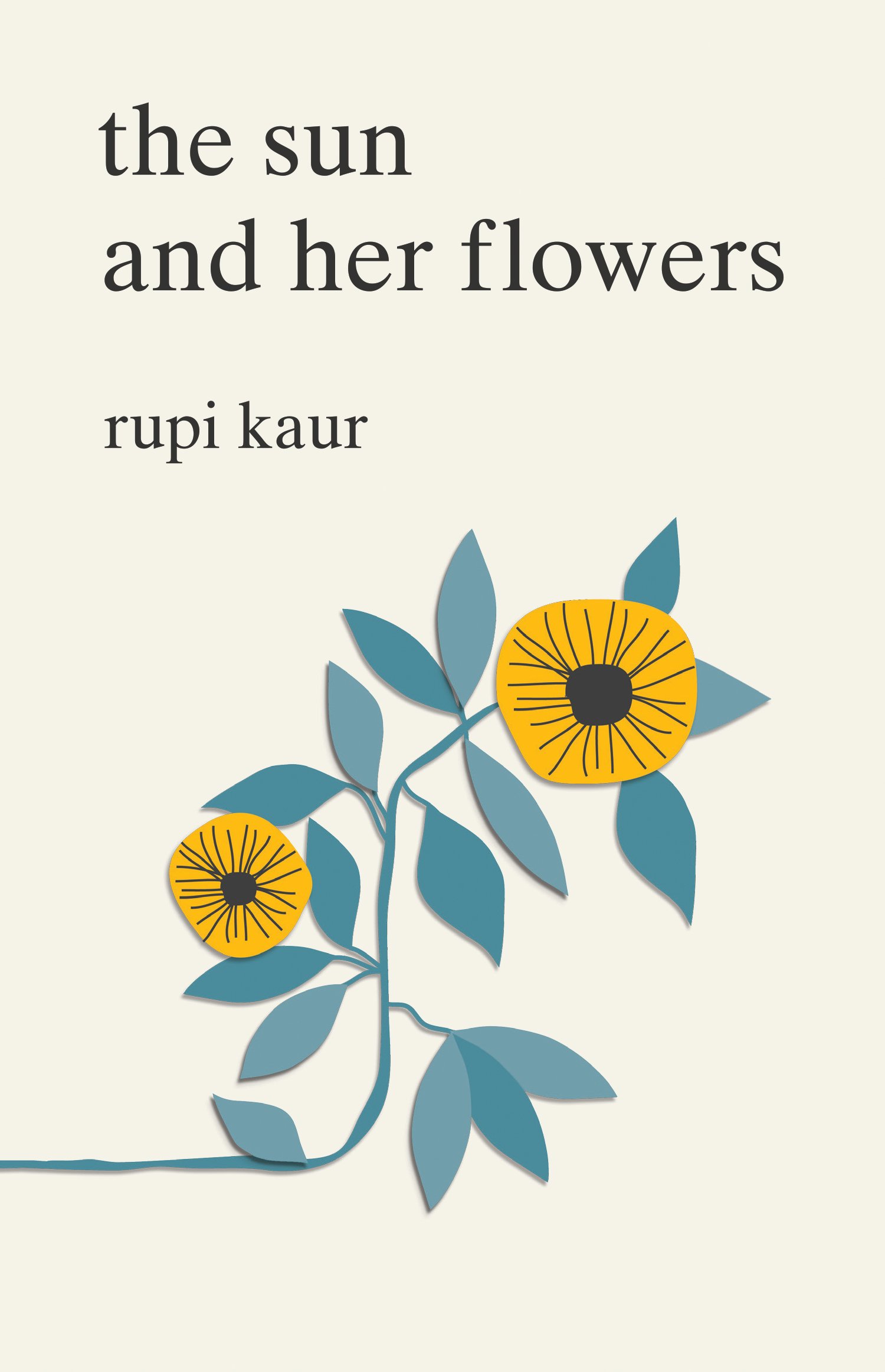 Winter break is approaching and the consistent chilly air calls for a cup of chamomile tea, a pair of fuzzy socks and an intriguing book. The Signal took the time to do a little research for you on the best books that have recently been released, and the ones that are almost here.
These four books will allow you to shake off the fall semester and leave finals week behind you–heck, even leave Georgia State behind if you're graduating this December!
If you are lacking a bit of relaxation or contentedness within yourself, each book proposes a message that will bring your mind back to peace. Cuddle up with one (or two!) of these short must reads and set the mood for a cozy holiday season.
Top 4 books to read this holiday break:
Author: Rupi Kaur
"The Sun and Her Flowers," released on Oct. 3, is the perfect lazy Sunday morning book. Just like her previous bestselling book, "Milk and Honey," Kaur impacts the poetry world with her lyrical rhymes and political insight on current issues in the world. Similar to "Milk and Honey," Kaur's new book has an aesthetically pleasing front cover, making it a common photo for poetry-enthusiasts to add to their Instagram or Twitter feed. "The Sun and Her Flowers" is also gaining popularity by being a candidate for the 2017 "Goodreads Choice Awards" for Best Poetry, among other renowned titles. The book is a simplistic read with a variety of different poetry entries written by Kaur focusing on inequality and the choice to cleanse your soul of past toxicity. Luckily, if you have a busy holiday season, this book is easy to put down and come back to later. Unlike the other must-reads, the book is not a continuous storyline but a compilation of writings. While some readers have complained that Kaur's poetry is uncomfortably similar to quotes from other writers, the overall feedback for this book has been primarily positive. Goodreads, with currently 5,122 ratings, awards the book with 4.3 stars, while Amazon and Barnes and Noble rate the book higher with 4.5 and 5 stars. If you are looking for a light read this November, "The Sun and Her Flowers" is a beautifully constructed choice.
Author: Krystyna Hutchinson and Corinne Fisher
"F*cked: Being Sexually Explorative and Self-Confident in a World That's Screwed," released on Oct. 24, is a book dedicated to the women who are exploited for embracing their sexuality. The popular authors Krystyna Hutchinson and Corinne Fisher are well-known for their relatable and blunt podcast Guys we F*cked regarding slut-shaming and sex from a woman's perspective. The podcast has been nominated for a Shorty Award and is a finalist for best podcast. The book, which stems from the podcast, explains the hardships women face daily regarding abuse, sex and broken relationships. While the topics Hutchinson and Fisher mention are not normally publicly spoken about because they are "inappropriate" or "not ladylike," readers applaud their brutal honesty about the ongoing silenced issues. "F*cked" does address some sensitive subjects, but also leaves female readers feeling a sense of belonging and power in a world that's still seemingly ruled by men. However, the book is not just for women. Several reviews from men on Amazon have stated it made them understand what women feel emotionally and physically in sexual situations. If you are searching for a book you cannot put down this Thanksgiving break, I highly recommend picking up a copy of "F*cked."
Author: Elan Gale
"You're Not That Great: (but neither is anyone else)" is a short, self-help book to be released on Dec. 5 that is about using the world's negativity to better yourself. Gale is a realistic author who recognizes that forcing positivity on yourself can only go so far in such an adverse world. Unlike typical self-help books that try to identify the reader's issues and pound their head with ways to fix the problem, Gale thinks differently. He explains that struggles in everyday life are inevitable, so living with an optimistic mindset is pointless. Gale believes you never achieve the happiness you strive for, so you should make the most of the life you actually have rather than living in denial. This book showcases the truth behind the "unreal" mindset we all hope to obtain sometime in life.  While this book may be out of readers comfort zones by proposing an alternate angle about positivity, it is an ideal book for winter break to reevaluate yourself for the spring semester. Who knows, after reading this book, you might surprise yourself by adopting a new view of the world.
By: Bethany Mota
"Make Your Mind Up," written by the inspirational Youtuber Bethany Mota, was released this past summer on June 3. Mota takes subscribers through the relatable story of her bullying experiences, overcoming anxiety and her tips to living life to the fullest. The internet sensation shows readers the benefits of viewing life with a girl-boss mindset, despite the hardships of her past. The book is quite lengthy, but each page includes only a few short paragraphs and photos. Mota relives her difficulties of childhood into adulthood throughout the book, and provides tips on issues she encountered growing up. Mota gives readers struggling with being themselves insight on how to take control of unwanted situations. These topics range from how to find yourself through fashion and how to make healthy recipes to improve your eating habits. While I do recommend this book, if you have previously read "Brunette Ambition" by Lea Michele, or "My Life as Eva" by Eva Gutowski, you will see a strong resemblance between the outer shell, the construction of the chapters and the "girl next door becomes famous" storyline. However, despite the similarities, fans of Mota since the beginning of her Youtube career will definitely enjoy "Make Your Mind Up."
All of the following books are available for an inexpensive price on Amazon. However, if you prefer to purchase books without the wait, Barnes and Noble locations also have the books offered for purchase. Keep in mind these newly released titles are leaving the bookshelves fast, so calling ahead, or pre-ordering will guarantee you a copy.
BARNES AND NOBLE LOCATIONS:
Nearest locations to Georgia State:
48 5th St NW, Atlanta, GA 30308
1217 Caroline St NE, Atlanta, GA 30307
1390 Oxford Rd NE, Atlanta, GA 30307
2900 Peachtree Rd NW #310, Atlanta, GA 30305
However, if you prefer to support local business owners, the Charis Books and More bookstore location sells all four books for a similar price to Barnes and Noble.
LOCAL MOM AND POP BOOKSTORES LOCATIONS:
Charis Books and More: 1189 Euclid Ave NE, Atlanta, GA 30307