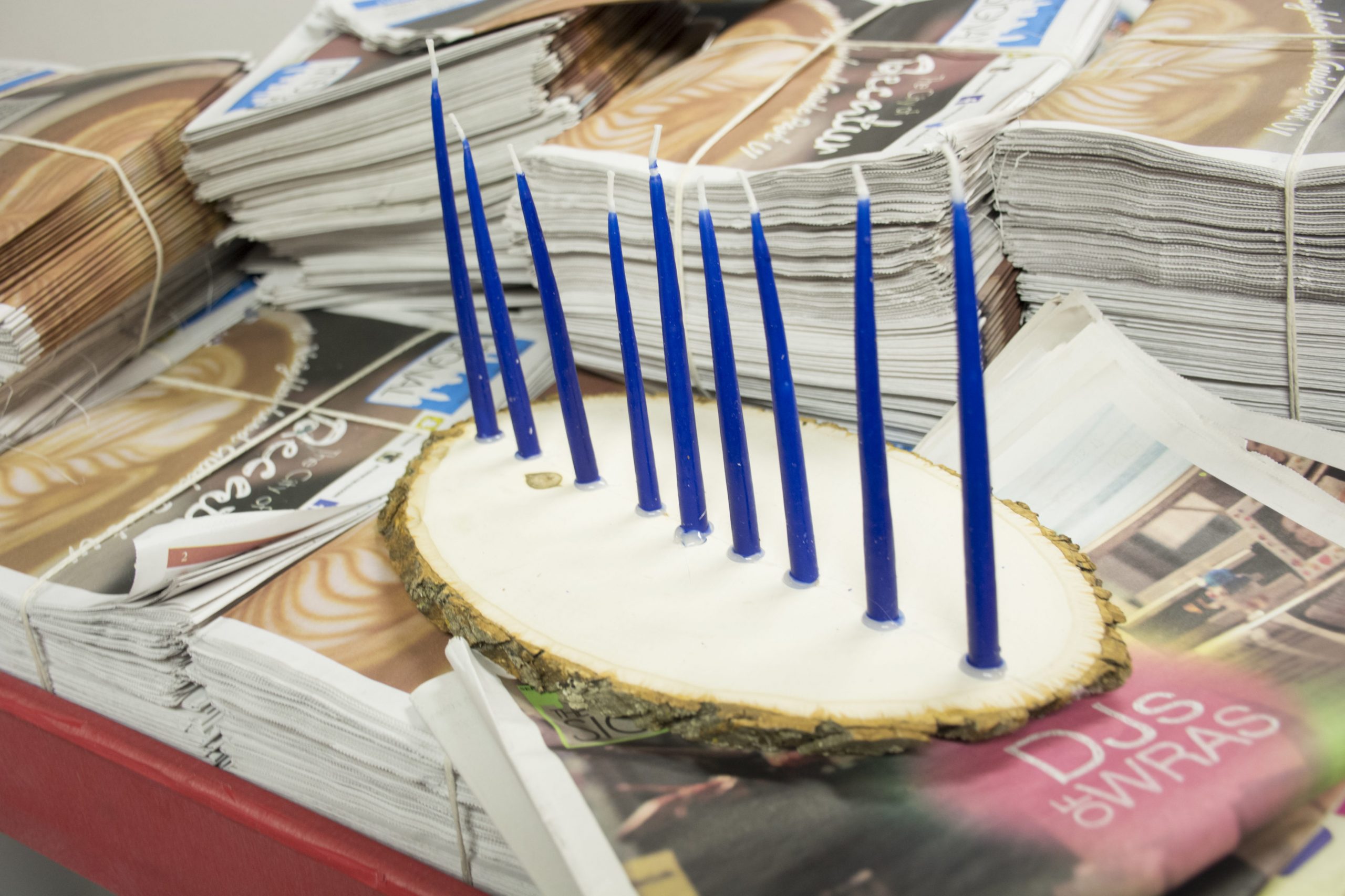 Each holiday that takes place in the months of November and December have their own items that are a necessity for celebrating. As college students, it can be hard to get our hands on these festive items. So, here are four DIYs to help make celebrating this year a little more cost effective.
Thanksgiving: A holiday that celebrates thankfulness. Setting aside all of the horror of its origin, it still brings families together over a warm meal. So, here is how to make a cute, personal plate for dinner.
Materials: A white, oven safe plate, sharpie, and stencils (if needed)
     If you are going to be decoration new plates make sure to wash them first.
     You can then set your oven to 350 degrees.
     Then use your sharpie to draw simple or intricate designs. Make sure that they aren't too close together just in case the ink starts to run. For your designs, try to make them as fall of thanksgiving-y as possible, or not, you'll be the one eating off of them.
     Plate your plate into the oven for about 30-40 minutes.
     Once they have baked, turn the oven off, crack the door of the oven open and leave the plate inside the oven. The plate must be cool before taking it out. Leaving it in the oven to cool is crucial because the plate could crack if it is taken from hot to cold too fast.
     Once it has cooled it is ready for dinner.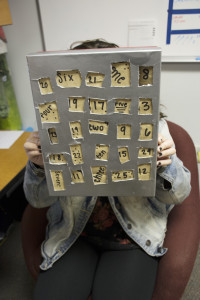 Christmas: A Christmas tradition is counting down the days with an advent calendar.
Materials: A box with a lid, crafter's knife, tape, pencil, Sharpie, printer paper and construction paper or wrapping paper.
     The box that you have should be like a larger shoe box. Take the lid off and use a pencil to sketch out the doors for your calendar.
     Then take your crafter's knife and cut out the doors.
     Then you want to take the printer paper and roll them into tubes. Make sure that they fit into the door holes. But you don't want the printer paper to be sticking through the holes, they should line up with them. Then tape the tubes into the box. These tubes will separate each little gift in the calendar.
     Next take your construction paper or wrapping paper and cut them into the shapes of the doors. Then draw numbers one through 25 on the doors.
      Then you can tape one side of the paper cut outs onto the inside of the holes. These will be the doors.
     Last, fill up each hole inside of the box with candy or other treats. Then place the top on and you're done.
Check back later for this holiday video tutorial!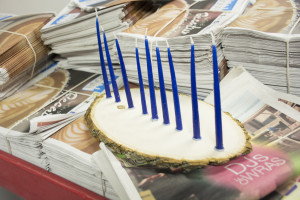 Hanukkah: A nine branched candelabrum is lit each day during the eight days of Hanukkah. Here is an easy way to make a Menorah that is slightly different than the traditional oil lamps.
Materials: Real or faux wooden log, a tool to drill holes and nine candle sticks.
     Take the log and drill nine holes along the top. Make sure that the holes are big enough to fit your candles.
****An alternative way of keeping the candles on the log is by gluing short candle stick holders along the top.
     To make the candles different sizes, cut the bottoms of the candles off. Make sure that there are two of each size except for the center one.
     Then you can place the candles into the holes that you made. If they don't fit all the way or stand up all the way you can use hot glue or wax to stick them in.
     Make sure that the candles are larger on the outside and then get smaller towards the middle.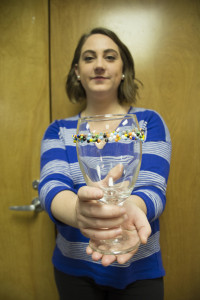 Kwanzaa: Around a table, family and friends gather to feast and celebrate history. Here is how to make a Unity Cup to take part in the first principle of Kwanzaa.
Materials: A wooden cup, individual beads or a string of beads and glue (preferably hot glue).
     You can start by either painting your wooden cup on of the colors of the flag of Kwanzaa (black, red, or green) or leaving it.
     You can then take your beads and start to glue them onto the cup. Glue the beads around the cup in rows.
     Then to finish just use allow time for the glue holding the beads on to dry.
___________________________________
 How to set a table: These next few months will be full of indulging in food and conversation, so make your table as inviting as possible.
     You will need a nice tablecloth, choose one that will go well with the holiday's colors. You will then need a table runner to go over the table cloth. Try to stay away from white so that way people won't be afraid to spill anything.
     For the centerpiece try to pick something that won't get in the way of conversation but that could possibly be a conversation starter. If you choose something that is tall make sure that it is skinny, and vice versa. It's good to go with, candle stick holders, pine cones, and small vases. The best part about a centerpiece is that you can get creative with it.
     The plates you choose should be nice but not so nice that you would be devastated if something broke. You also want to have two at each place setting, one small and one large plate. You'll want to stack them one on top of each other to make room for the food.
     As for napkins and silverware you can really do whatever you want. You can have them on top of the plates or next to them or even near a buffet table but whatever you do make sure you have extras.
The holiday season comes and goes quickly. So, take this time to enjoy family, friends and really cool DIYs. Happy holidays!