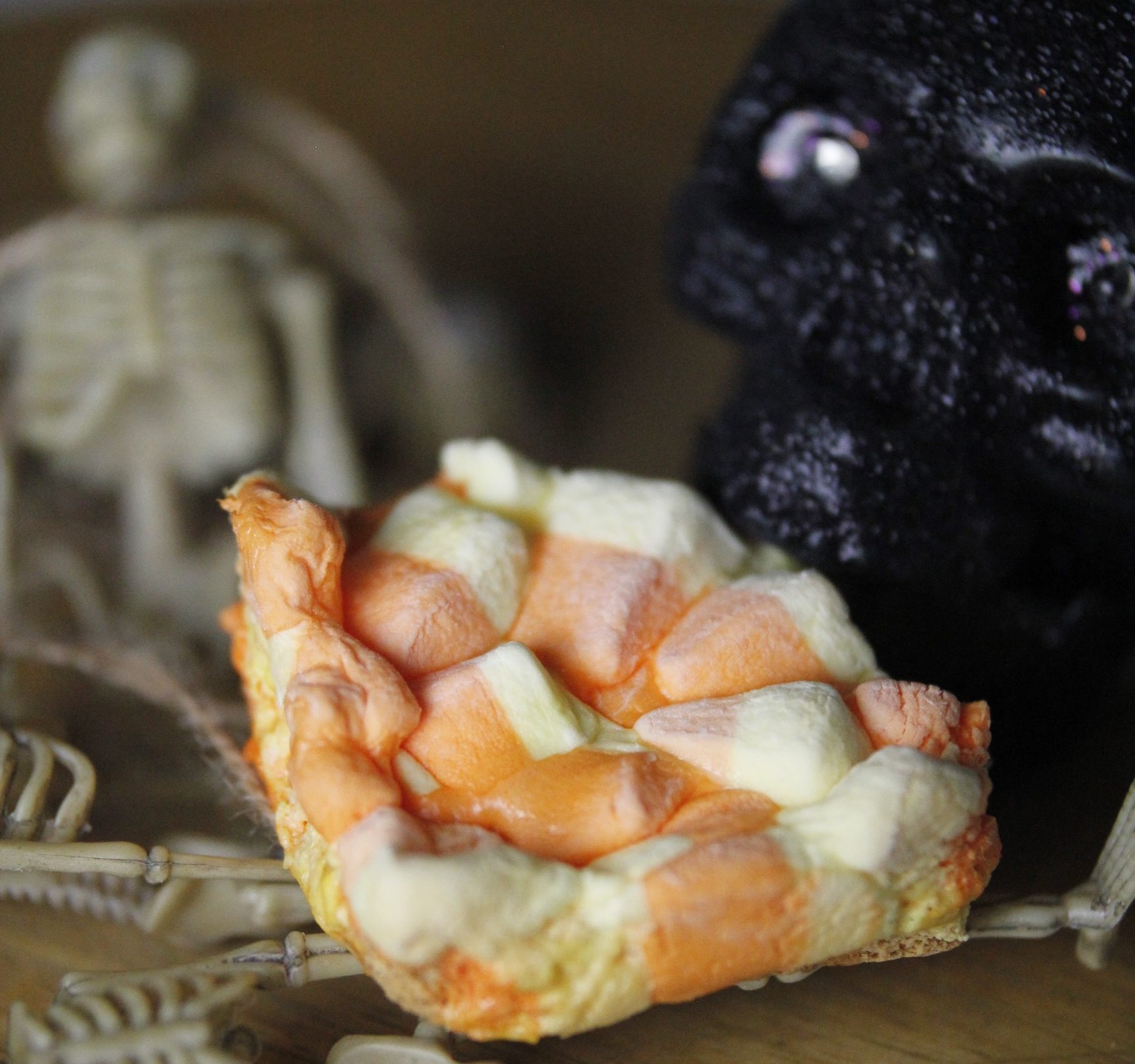 Halloween is recognized as a day to dress up, indulge in sweets and party with friends. The season is filled with cultural markers like Tim Burton movies, pumpkin-spice lattes and Halloween-themed Pillsbury sugar cookies.
Product transformations and marketing campaigns entice consumers to purchase their products at a higher price. Items like Tyson's Dino Nuggets change to bats and ghouls—Reese's peanut butter cups to pumpkin shaped. Campaigns like Heinz's "Tomato blood ketchup" and Papa John's jack-o-lantern pizza are all tactics that increase consumer consumption. There's just one catch: It's 160% more expensive, says Chris Bradford from the U.S. Sun Paper. Capitalizing on the high demand for  Halloween-themed products.
Spirit Halloween is infamous for charging tons for cheap fabrics and plastics—targeting people who need last-minute costumes. Other retailers consumers may be familiar with include Forever 21, Dolls Kill, Target, Walmart and H&M. It's more likely than unlikely for retailers and businesses to take advantage of holiday marketing.
The total anticipated spending for Halloween this year shows the growing popularity of the holiday. With an overall spending of "$12.2 billion, up from $10.6 billion last year," according to the National Retail Federation. Most spending is derived from decorations, costumes and candy. 
The evolution of Halloween over the past 2,000 years has allowed limitless marketing tactics for retailers and businesses. Halloween reigns as the second-largest retail holiday in America, with Christmas coming first. Halloween products can be seen on retailers' shelves as early as July. Holidays act as mini economic boosts, says Jadrian Wooten from News Wise. 
Halloween has undergone drastic changes during the past two millennia. Social media, being one of the biggest influencers, compels users to create and share their most eye-catching costumes. Literature, movies and shows have shaped the timeless costumes people wear today. Franchises like Harry Potter opening the realm of Wizards, Twilight with vampires, Star Wars with Jedis, Disney with princesses and Marvel with Heros.  2000s-inspired costumes from iconic films such as Clueless, Mean Girls, Legally Blonde and Cheetah Girls have also contributed to the popularity of nostalgic costumes.
Halloween's roots date back to 2000 years ago, the Celtic festival, a religious celebration that acknowledged the end of summer and welcomed the "dark half" of the following year. People believed the barriers between the spiritual world and the physical world barrier merged, according to the History Channel. Customs like bonfires and costumes took place to ward off spirits. 
Today, people no longer celebrate Halloween as an official religious holiday but as a secular celebration for all ages. Marking the beginning of fall, unifying families and friends to participate in seasonal activities. If only pumpkin carving, haunted houses, apple picking and hayrides were year-round. 
Although Halloween happens once a year, it's missed as soon as it's over and continues to evoke feelings of nostalgia throughout the year. People reminisce about the neighborhoods they trick-or-treated in, the costumes they wore as children, the movie marathons, the carved pumpkins, candy apples and the cool autumn air on Halloween night. 
Suddenly, the colors orange and yellow became my favorite, and the overwhelming scents of cinnamon sticks and pumpkins when I enter grocery stores remind me of my longing love for the holiday.