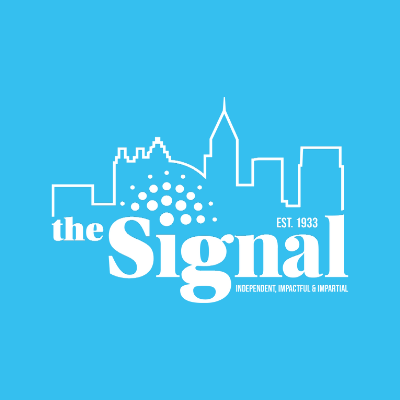 The city of Atlanta will receive $3.14 million from the Georgia Transportation Infrastructure Bank (GTIB) for street projects around the capitol, Governor Deal announced in a May 28 press release distributed by the State Road and Tollway Authority (SRTA).
Atlanta's share of a larger $33 million effort–20 projects around Georgia also received awards–will exclusively tackle the pedestrian walkways and main thoroughfares around the State Capitol, according to SRTA deputy executive director Bert Brantley. The streets affected will include Central Avenue, Washington Street, Trinity Avenue and Martin Luther King Jr. Drive, according to the press release.
"The downtown area is a critical job center, both for employers but also for Georgia State," Brantley said. "There's an influx of students everyday, and so the state and [SRTA] are committed to improving the pedestrian and vehicle access all throughout the downtown area, particularly near City Hall."

The press release also specifically states that these improvements will be made to facilitate the eventual realignment of the capitol.
"The state is working right now on a capitol hill project. They are going to realign Capitol Avenue," Brantley said. "So this project will complement that and will be designed to fit very seamlessly with what the state is already doing around the capitol."
SRTA also awarded the city with a one million dollar loan to replace five to 10 percent of the city's street lamps with energy efficient LED lights, according to Brantley.
A record number of 58 eligible community improvement districts and government entities applied for GTIB funding, but final approval was granted by the SRTA board and its chair, Governor Deal, according to the press release.
Brantley said the large number of applicants with potential street projects stems from the demise of the 2012 T-SPLOST initiative that failed in many counties around the Metro-Atlanta area. But despite the higher volume, SRTA only approved projects that met a specific set of criteria: including engineering merit, innovation, economic merit and the "level of match, local money, the applicant is bringing to the table," Brantley said.
Two of the 20 state entities or community improvement districts that met these requirements were in the city of Atlanta.