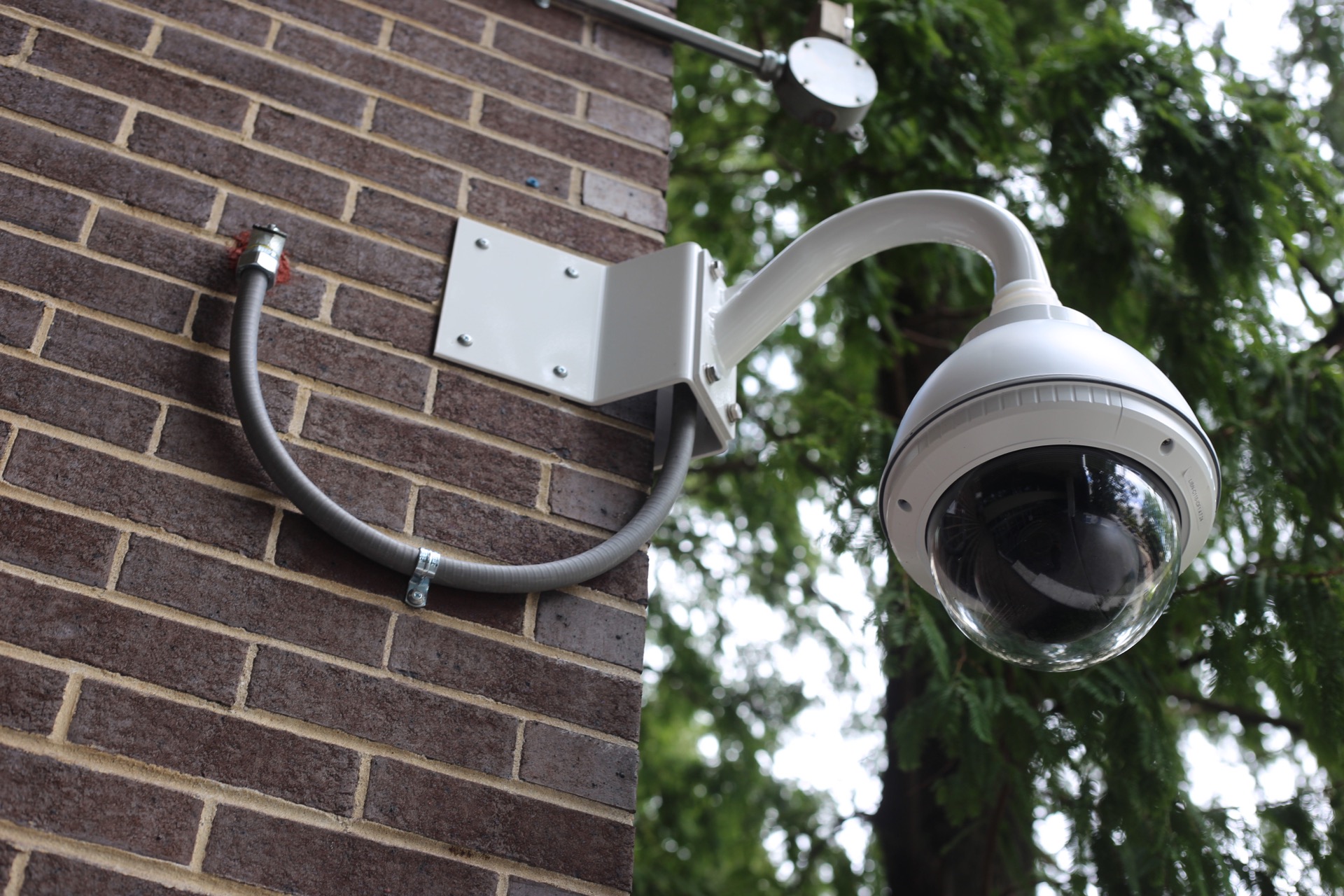 More than 500 new surveillance cameras will be scoping Georgia State students this fall, thanks to safety initiatives by the school's police force. Among those new digital eyes will be 20 cameras mounted on the chests of campus cops.
The spike in surveillance, initially prompted by a string of on-campus crime that occurred last winter, yields extra oversight to the Georgia State University Police Department (GSUPD), as it welcomes the swell of students enrolled after the GSU-Georgia Perimeter College consolidation.
GSUPD Chief Carlton Mullis told The Signal there are now more than 200 new surveillance cameras in the library, where a slew of armed robberies took place last December and January. Additionally, 200-some cameras have been installed in the school's newest residence hall, Piedmont Central, and a handful are peppered elsewhere about campus.
Those 20 GSUPD officers strapped with body cams will be scattered about the school's six campuses, as the police forces keeps tabs on its body worn camera (BWC)-related expenses. Mullis said GSUPD hopes to have a chest-mounted camera on about 140 officers in the near future.
"We may do 10 [BWCs] Downtown and 10 at the Perimeter campuses so we can get an idea of what the operation will cost [to outfit the full force]," he said, adding that he's still waiting on the department's purchasing office to okay the 20-camera buy.
Firing up the first line of cameras will run the police department $30,000 which includes those 20 cams at around $900 each and a whole network of hardware and software to view and transfer footage. Police are required by law to store all recordings for 180 days.
"At 181 days, we need to start getting rid of the data," Mullis said.
Storing all those video files could be costly, Mullis said. But officers won't be recording all the time.
"Police officers have a right to privacy too," he said. "No one wants their entire shift recorded. When you're interviewing sensitive subjects, such as a sexual assault victim, that person may not want his or her conversation recorded."
However, officers will be required to press the record button in many other situations.
"Officers will record all traffic stops and other events including but not limited to armed encounters, acts of physical violence and felonious conduct," Mullis said.
Mullis said GSUPD's been taking advice from nearby police departments that have been using body cams to oversee their jurisdiction, but comparing data on usage and cost doesn't necessarily offer an appropriate scope of Georgia State's project.
"[$30,000] does not include the storage costs," he said. "We're trying to figure out how much storage we'll need. What one department uses can be very different from others, and there are police departments who have started body camera projects and shut them down because it was too expensive."
The chief said, if all goes as planned with the first 20 body cams, he hopes to be pitching a bigger buy for more by the first of the year.
"If we find out this will be half a million dollars, we'll have to reach out Mr. Ratcliffe or Dr. Becker for a supplemental amount of money," he said of the school's senior vice president of finance and university president, respectively.
But Mullis said body-worn cameras are becoming the status quo in policing, so the school is hoping to secure full-force coverage.
"Going forward, like in CSI, everybody expects DNA evidence, the expectation is body camera [footage]," he said.
And GSUPD is also vying to up the size of its employ. After Becker requested the number of on-patrol officers be doubled last January, Mullis said, the department is looking to recruit 20 some officers each year. They're currently authorized for 142 positions, with most spots filled.
"I gotta be very very careful who we hire as police officers," he said. "It's a long and detailed process; takes a bit of time, and it should take some time."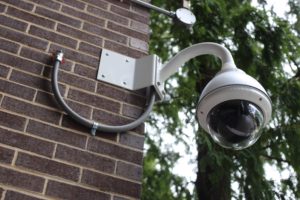 The new members to come and those already on the force will be dealing with the surveillance upgrades to Georgia State's Downtown campus library, where last year's armed robberies occurred. Mullis said all the library's cameras have been replaced with newer and more security cameras.
And beneath the gaze of those cameras, the library's entrances are due to be outfitted with biometric fingerprint scanners, which will determine who comes and goes.
"Your fingerprint is turned into a digital code so we're not storing fingerprints, just the code," Mullis said. "And that's linked up to your panther card. Now we're visually checking everyone that goes through."
He said that project is slated to conclude by the end of the semester.
And Georgia State students now have a new avenue for money-making, should they offer valuable info about ongoing police investigations. GSUPD recently undertook a new partnership with Crime Stoppers, which offers a couple grand to people who yield useful evidence to police.
"It's not necessarily just for if something happens," Mullis said. "If your roommate is dealing drugs or guns or committing a crime, you can call Crime Stoppers. If that leads to an arrest or a conviction, you can get $5,000."
Georgia State's Student Government Association President Fortune Onwuzuruike told The Signal he's glad to see the campus police are stepping up security standards.
"I have always told people that campus safety has and always will be a top priority at Georgia State," he said. "These initiatives not only shows improvement of our university; they shows that [GSUPD] truly cares about the students. It's exciting to be a part of this Panther family that puts student safety in the forefront."
"Think about the R in RESULTS," he said of his acronym-based campaign platform from election season. R stands for: "Require an increased security presence to ensure student safety."