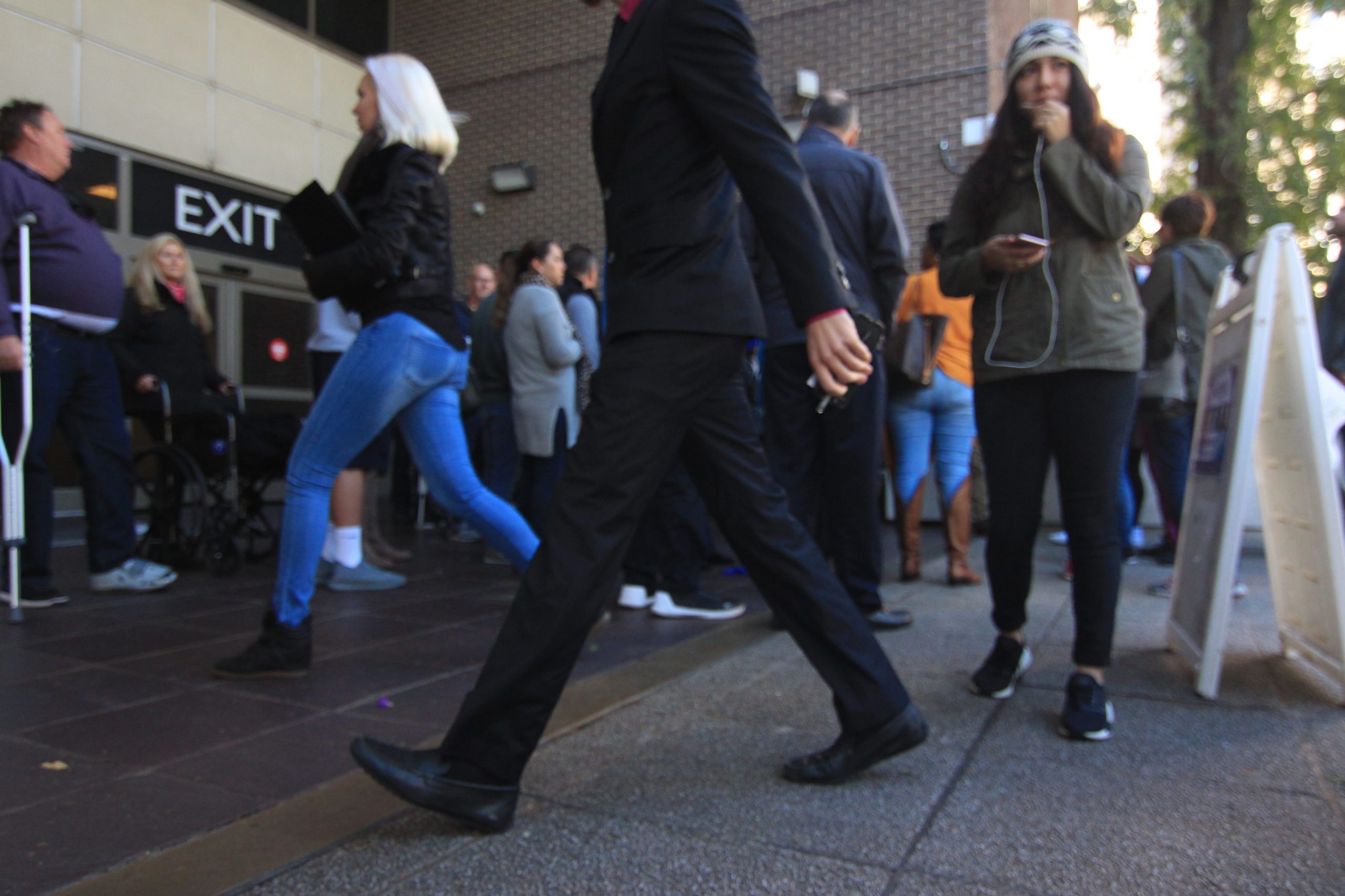 Georgia State's Atlanta campus has enrolled its largest freshman class this school year, with 3,900 new students roaming around campus.
In the 2017-2018 school year, Georgia State saw a 5 percent increase in first-year students compared to fall 2016. The number of freshmen enrolled has been the highest in Georgia State's enrollment history. This year, 32,800 were on the Atlanta campus.
According to university spokeswoman Andrea Jones, this is just the beginning of the post-merge growth.
"The university has capacity to continue to grow, with an eventual plan to get 40,000 students on the Atlanta campus and increased numbers on the Perimeter campuses," she said. But freshman Kayode Babatunde said he wishes that Georgia State would increase their faculty to accommodate that growth.
Staffing
"It took a long time trying to get in touch with the admission department. I waited almost 20 minutes, and sometimes the call would get disconnected so I would have to call back," Babatunde said. "If that's how it normally is, then [Georgia State] can use more staff in both housing and the office of admissions."
And while financial aid wait times have made the news in the past, Jones said the university's different colleges have been hiring staff to meet the high demand.
"We have been hiring more faculty to serve our students and will continue to examine where our highest demands are and hire faculty in those areas," she said.
Student support services, Jones added, have been the departments to see some of the greatest staff increases.
"Over the past nine months, Georgia State has added more than 70 new staff positions to financial aid, registration, academic advising and other student support services," Jones said.
The positions, she said, are dedicated to serving students and responding to the growing demand.
Housing
Ayodeji Alonge said he wishes for more housing to better accommodate students. He is one of the students affected by the overflow plan. He currently hosts a second student in his room at the University Commons.
"I feel as if we need more housing because the living space that [my roommate and I] share is really cramped," Alonge said. "It's a space issue as well. It's not a lot of moving around, and we're just crammed into a tiny space."
Alonge has said his roommate doesn't have anywhere to put his belongings. He still puts his clothes in the bins and suitcases that he came with.
And while University Housing Director Randy Brown said they would soon look into building more housing, there are other things to consider first.
"We will [build more housing], but I think [we will wait] until we resolve the difference in students who express interest with staying with us and actual number of students that are staying with us. We need to make sure that we are ultimately able to fill the beds that we have," Brown said.
Brown said that while Housing received 6,500 applications for the fall, only 6,320 ended up living in university spaces.
"That's a big gap between students who show interest and students who actually stay with us," he said.
As far as the overflow, Brown said it's what allowed all interested students to stay on campus. Without accommodating as many students as they did, Brown said they would have once again had vacant beds.
"And some students we ended up wait listing, and they decided not to stay with us, but we resolved many students who were interested in staying with us, which is why we pulled together the overflow plan in the beginning of the school year," Brown said. "Without that, I think we would have had some vacant beds in housing."
Brown says that the decision to increase faculty and staff depends on how many students are living in housing.
Brown said their department is also doing their best to meet students' needs when it comes to staffing.
"As we increase students, we increase staff to accommodate student needs. So, if we add a new hall, then it depends on what community the hall services. We try to keep it around 30 students per RA."