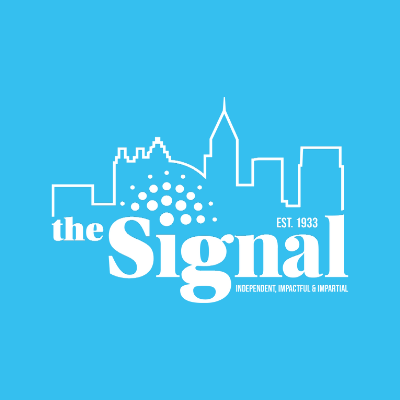 Now that you've driven down to Decatur, you can't leave without having a cup of Joe and a treat. Café's are tucked away in the streets of downtown Decatur and missing one would be unfortunate. So, here are a few different cafés to check out whenever you find yourself in Decatur.
New Orleans Snowball Café: This café brings the lively vibes of New Orleans to Decatur. Not only does this shop sell tasty snowballs (shaved ice), but you can't leave without grabbing yourself a bag of flavored popcorn for the road. And if the delicious flavors don't send you off with a smile, then the friendly staff will.
Items to Try:
     Lady Marmalade Popcorn

     French Quarter Popcorn

     Peach Snowball topped with Strawberry Ice cream

     Wedding cake Snowball topped with Marshmallow Fluff and Hershey

     Trinity Popcorn
Location:  340 W. Ponce de Leon Ave.
Decatur, GA 30030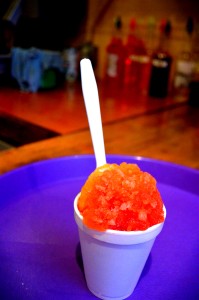 ———————————–
Revolution Donuts: Have you ever eaten a donut that made you feel sick in the best way? Revolution Donuts does nothing less. This perfectly cozy donut shop sells an assortment of donuts that makes your mouth water the second you walk into the shop. If the treats aren't reason enough to go then the Instagrammable décor and feel should be the icing on the cake. Donut miss out.
Items to try:
     Cinnamon Sugar (Yeast Style)

     Raspberry Sprinkle (Yeast Style)

     Caramel Bacon (Yeast Style)

     Salted Caramel (Baked Cake Style)

     True Blueberry (Yeast Style)
Location: 908 West College Ave Decatur, GA  30030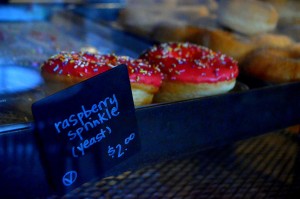 ———————————–
Java Monkey: This bohemian shop offers more than just a good cup of joe. The Walkers in Downtown Decatur are able to get wine, sandwiches and even a little entertainment. This shop offers different forms of entertainment for coffee drinkers, from live music to spoken word. This is the true hipster paradise.
Items to try:
     The Bat (panini sandwich)

     Brie Plate

     Mango Iced Tea

     Hot Chocolate

     Java Chef (salad)
Location: 425 Church St. Decatur, GA, 30030
Upcoming Events at Java Monkey
          Nov. 14: Joe Smith
          Nov. 18: Funky Monkey, Standup Comedy
          Nov. 22: Open Mic, Spoken Word
          Nov. 27: Ian Gilbert
          Nov. 28: Jeff Ruby
More events can be found on javamonkeymusic.com
If interested in booking a gig at Java Monkey contact Garrett at Javamonkeybooking@gmail.com.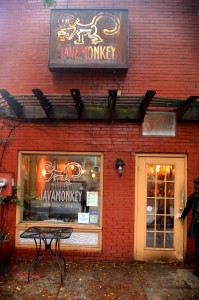 ———————————–
Kavarna Bistro Café: If the difficulty of pronouncing the name doesn't give off "cool" vibes then the beautiful corner side location will. This bistro café mix if the perfect spot for locally roasted coffee and entertainment.  Kavarna offers customers beer and wine options along with soups, sandwiches and obviously coffee.
Items to try:
     Chicken sausage bruschetta sandwich

     Ajvar hummus

     Frozen chi

     Iced Zack (coffee and espresso)

     The Aegean
(Beer and wine choices are up to you)
Location: 707B East Lake Dr. Decatur, GA 30030
Upcoming events at Kaarna Bistro Café:
          Nov. 15 at 5:30 p.m.: Harrison Brown and Caroline Culver
          Nov. 21 at 8:30 p.m.: AM Gold and The Scragglers
          Nov. 22 at 5:30 p.m.: Poetry
          Nov. 29 at 5:30 p.m.: Crops of Canaan
More can be found on kavarnadecatur.com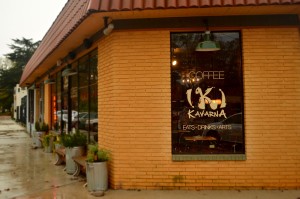 ———————————–
Dancing Goats: Although, there is a lack of actual goats, this café does not disappoint the taste buds. Several caffeinated beverage options are offered that can be paired with different pastries they have.  Go and enjoy their laid back vibe and awesomely named drink a Chilly Goat (So cool).
Items to Try:
     Mocha Chilly Goat

     Hot Chocolate

     Chi Chilly Goat

     Iced Chi

     Italian Soda
Location: 419 W. Ponce De Leon Decatur, GA 30030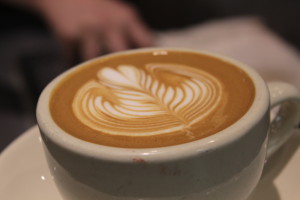 ———————————–
ChocoLaté Coffee: Nothing less than a perfect indie café.  This café offers desirous pastries and tops beverages with art work, you know, the ones that are worth taking a picture of?  Not only can you sip their coffee in store but you can also buy a bag of beans for your home.
Items to Try:
 

California 'Cop' made with soy

 

Turtle Track Latte

 

Peanut Butter Cup Frappe

 

Mudslice Shaker Frappe

 

Hazelnut Hot Chocolate
Location: 2094 N Decatur Rd Decatur, GA 30303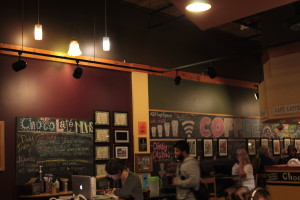 ———————————–
Café Checklist: How to know if a café is worth your time and money
 Staff: Nice, friendly and willing to explain something that you're confused about. Unless you like rude service then that says a lot about what you're like in the bedroom.

 Menu: Must have a variety of choices and/ or combinations.

 Food off of menu: Better than what you'd get at a Golden Coral brunch and not stale.

 Bathrooms: Clean.

 Sitting: Cool, comfortable and plenty of it.

 Atmosphere: Welcoming and doesn't make you feel like you need a beanie and wide rim glasses to fit in.

 Music: Not some forced corporate playlist, we want the staff's choice.
Decatur is full of delicious, and photographable, café options. So sit back, relax and take a sip.